Cannes Film Festival postponed due to coronavirus pandemic
Cannes Film Festival postponed due to coronavirus pandemic
Apr 15, 2020, 02:45 pm
3 min read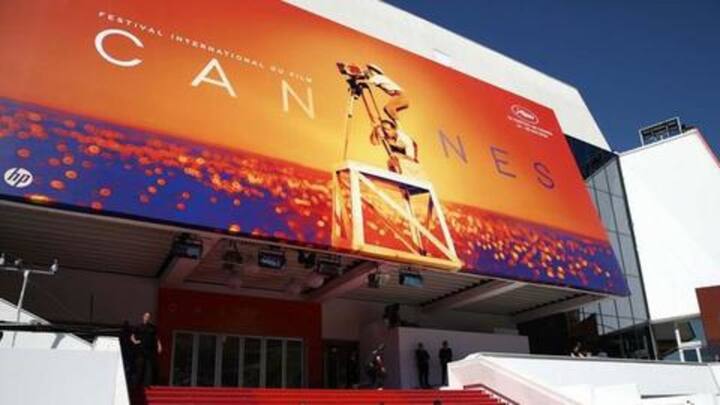 In a big blow to the entertainment industry (which is already suffering), the novel coronavirus pandemic has resulted in the postponement of the renowned Cannes International Film Festival. The festival, one of the biggest celebrations of movies around the world, was originally planned from May 12 to 23 in France, which is now not practical, the organizers announced on Thursday.
Worsening condition of the virus led to the delay
The organizers announced the delay, citing worsening spread of the deadly infection. "Due to the health crisis and the development of the French and international situation, the Festival de Cannes will no longer be able to take place on the dates planned," their official Twitter account shared. However, the organizers remain positive about hosting the festival at a later date.
You can check the official tweet here
It is now expected to take place in June/July
"Several options are considered in order to preserve its running, the main one being a simple postponement," the organizers said in a statement. The world's most prestigious film festival is now expected to be held in late June or early July. In the meantime, the Cannes Film Festival extends its "vocal support" to those who respect the ongoing lockdown and show solidarity, they added.
In France, COVID-19 has claimed 370 lives
To note, France is one of the worst-hit countries by the ongoing pandemic. The European nation has reportedly witnessed over 10,000 confirmed cases and 372 deaths. Globally, the virus has infected nearly 2.5 lakh.
Spike Lee to lead the Cannes Jury this year
This year, Spike Lee, the acclaimed director of landmark movies such as Do the Right Thing and BlacKkKlansman, is set to head the jury of the Cannes Film Festival. Importantly, it is the first time in the 73-year-old history of the event that a colored person has been chosen to lead the festival jury. Talking about the postponement, Lee said he supported the decision.
The world has changed, Lee said about the festival's postponement
"I agree 100% with Thierry [Frémaux, festival director] and Cannes Film Festival...The world has changed and it's changing every day. People are dying and France's president has said, several times, I'm paraphrasing- 'We are at war.' We are in a war-like time," Lee told Variety.
Hollywood is shut over the COVID-19 pandemic
The Cannes's earlier optimism about hosting the festival as planned had raised eyebrows, as Hollywood remains shut over the COVID-19 outbreak. Several other music and film events have been affected; the planned movie shoots of all major productions have been suspended, and no new films are being released. In fact, prominent Hollywood celebrities like Tom Hanks, Idris Elba, Kristofer Hivju also contracted the virus.