Decoding Srijit Mukherji's 'Gumnaami' on Netaji's 126th birth anniversary 
Decoding Srijit Mukherji's 'Gumnaami' on Netaji's 126th birth anniversary 
Jan 23, 2023, 01:24 pm
4 min read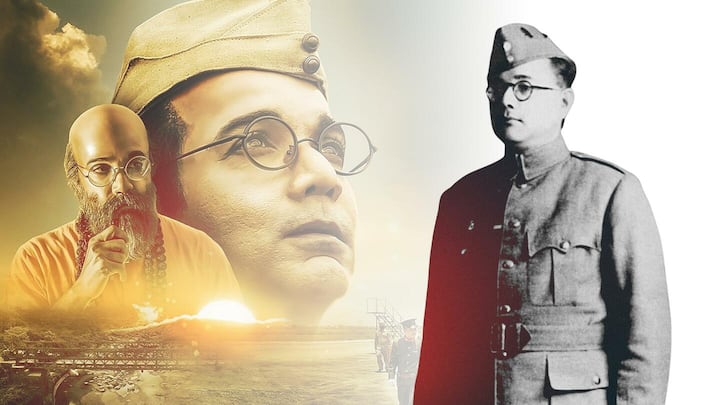 Indian freedom saga has been long and we have seen various personalities with different shades. Even though Gandhi ji is referred to as the "Father of the Nation," there was one who made the first step in freeing the nation (Moirang, 1944). It's none other than Netaji Subhas Chandra Bose. On his 126th birth anniversary, we look back at Srijit Mukherji's historical drama Gumnaami.
Indian cinema and its obsession with historical figures
Indian films have exploited some historical figures to an extent that film scholars hail them as monuments. From Shakespeare to Gandhi to Bhagat Singh, we have had numerous films based on them or their values. Srijit Mukherji's Gumnaami stands out because it drops light on the three theories surrounding the mysterious death of Netaji and asks the right questions, even if it's decades later.
The film revolves around the Mukherjee Commission hearings and a fictional character Chandrachur Dhar played by Anirban Bhattacharya. Dhar is a journalist/researcher who goes on to prove that Netaji was alive and stayed as an ascetic in India till his death in 1985. The film also explores two other death theories: the publicly hailed plane-crash theory and the death in Russia theory.
Mukherji's treatment of the film
Mukherji is known for drawing parallels. He uses the same treatment as he used in the conspiracy drama Ek Je Chhilo Raja. Dhar is a journalist who turns into a researcher and goes on seeking the truth behind Bose's death. He faces all sorts of troubles while investigating. Dhar's character is based on Netaji who had denounced ICS job to work for India's freedom.
Superstar Prosenjit Chatterjee plays Netaji and the actor brings down the sheer conviction of Bengal's favorite freedom fighter. Chatterjee became a walking shadow of Netaji with his body language, eye movement, and dialogue delivery. The factually-loaded film became boring at patches but was a much-needed fuel to the fire—theories surrounding Netaji's death. The long shots, especially hand-held, add to the dynamic tension in scenes.
Asking relevant questions
The film takes the plane-crash theory and asks the most important questions. There have been no records of a plane crash in Saigon on that day and no records of any plane taking off from Taihoku. It addresses the question of why no one saw the dead body of Netaji and why no DNA test was done on the ashes present at Renkoji Temple.
Mukherji's drama does not show much about the second theory but it drops some light on the theory that Netaji was captured by Stalin and died in a Russian prison. The third theory is about Netaji escaping to India and living as an ascetic. Reportedly, some followers of Netaji like Leela Roy, Samar Guha, and others used to visit the "Gumnaami Baba" quite often.
Joining the puzzle pieces
The film shows the items seized from Gumnaami Baba's house after his death which surprisingly includes belongings used by Netaji and some war-time things which an ascetic will not own. Mukherji cleverly ends the film with the Mukherjee Commission report and keeps an ambiguous ending. "Gumnaami" means "one with no name"—used to question the three popular theories surrounding Netaji's demise.
Know about the historical timeline of the events
There have been three commissions—Shahnawaz Commission, Khosla Commission, and Mukherjee Commission. Shahnawaz Commission report was dismissed by Suresh Chandra Bose. Mukherjee Commission dismissed the plane-crash theory but couldn't prove the Gumnaami Baba theory. Mukherjee Commission took place under BJP government but the reports were submitted to UPA-I government which subsequently rejected them. INC has always pushed the plane crash theory both actively and passively.