Anurag Kashyap's 'Dev.D' turns 12: Some lesser-known facts
Anurag Kashyap's 'Dev.D' turns 12: Some lesser-known facts
Written by
Priyanka Bansal
Feb 06, 2021, 12:06 am
3 min read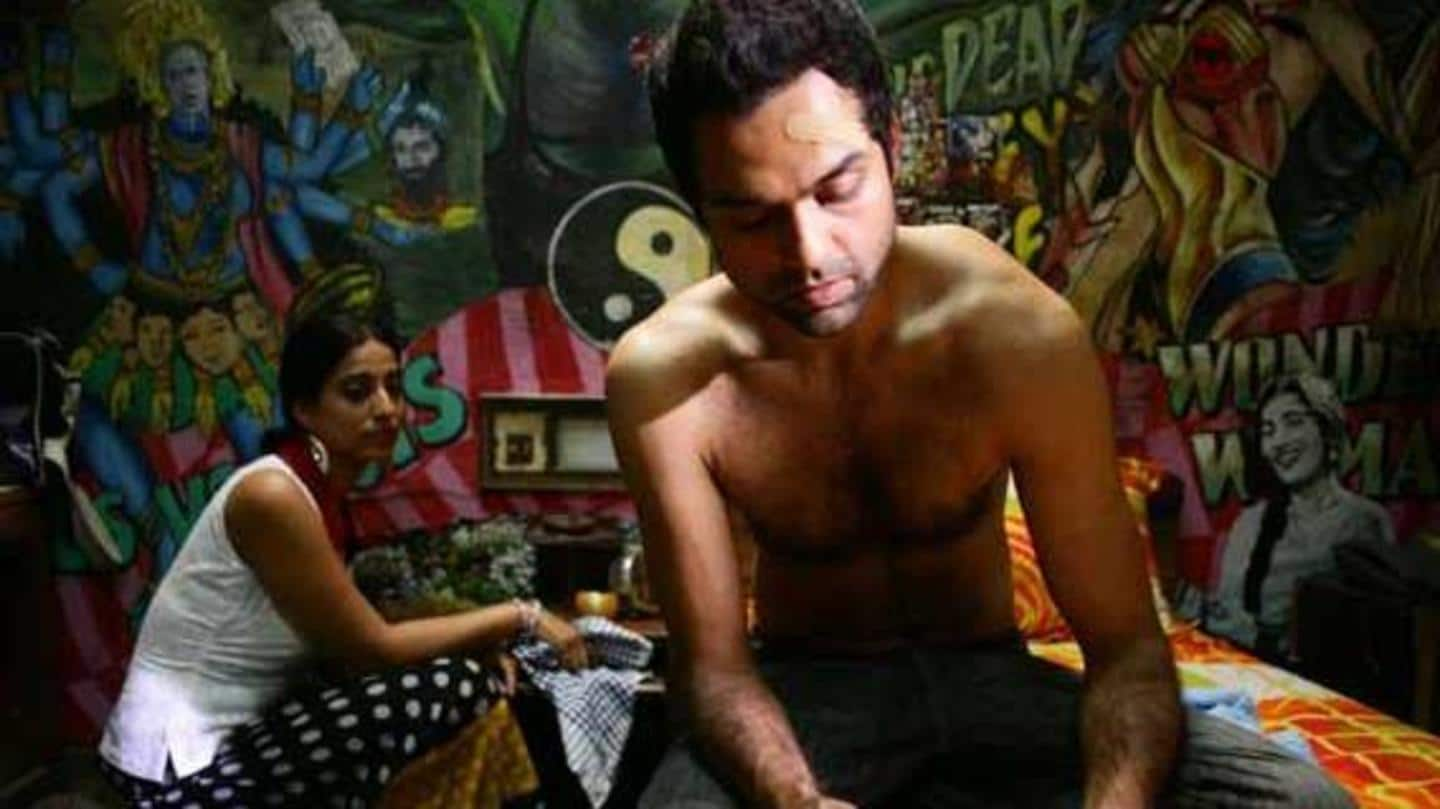 When the task at hand is to adapt a classic like Devdas for modern-day sensibilities, trust the maverick Anurag Kashyap to take the challenge and master it. His 2009 film, Dev.D tells the story of Dev, a foreign-educated rich brat who turns into a raging alcoholic after being separated from his childhood sweetheart, Paaro. The film starred Abhay Deol, Mahie Gill, and Kalki Koechlin.
Giving flawed characters the centerstage
When the film was out, most mainstream filmmakers relied on showing their lead characters in a positive light. However, Kashyap, who was best known for Black Friday back then, gave the centerstage to deeply flawed characters like Dev and free-spirited women like Paaro and Chanda, played by Gill and Koechlin respectively. As this classic turns 12, here are some interesting facts about it.
The film boasts of an 18-song album
A feat that not many filmmakers attempt, Kashyap collaborated with composer Amit Trivedi for an album comprising 18 tracks. In fact, all its songs conveyed the mood of the characters and supported the narrative without being used merely as a time-filler. Songs such as Pardesi, Emotional Attyachaar, Paayaliya are a few among many of its brilliant songs that are still loved by fans.
'Dev.D' was actually Deol's brainchild
Years after the movie's release, Deol revealed it was actually him who first got the idea of making a modern version of Sarat Chandra Chattopadhyay's classic but it took him a long time to find a director. Deol said he wanted to change the narrative around glorifying a "misogynistic" character with his version of Dev to make the film different from the previous renditions.
Kashyap and Koechlin fell in love during 'Dev.D'
Interestingly, it was during the making of this movie that Kashyap and then-debutante Koechlin fell in love and began a relationship which transitioned into marriage as they tied the knot in 2011. However, the union was short-lived and the couple got divorced four years later, in 2015. Koechlin later stated she was very young at the time and they both wanted different things.
Nawazuddin Sidiqqui did a cameo in 'Dev.D'
Before landing a proper lead role, actor Nawazuddin Siddiqui did a ton of small-time roles. One of his most memorable cameos still remains his appearance as the wedding singer in the song Emotional Attyachar. The Kashyap-Siddiqui duo has since become iconic through their collaborations on movies like the Gangs of Wasseypur series and the Netflix show Sacred Games.
Deol had imagined a different ending for the film
Deol revealed he had imagined the story quite differently than what was eventually shown on the screen. He elaborated he had a different ending in mind. In his version, Dev was supposed to get shot by the police and Chanda wouldn't fall in love with him. However, Kashyap believed it was extremely dark, and that a happy ending would make the audience connect more.