#ComicBytes: Lesser known facts about the strongest Avenger, Hulk
#ComicBytes: Lesser known facts about the strongest Avenger, Hulk
Written by
Siddharth Tyagi
Apr 09, 2019, 06:57 pm
2 min read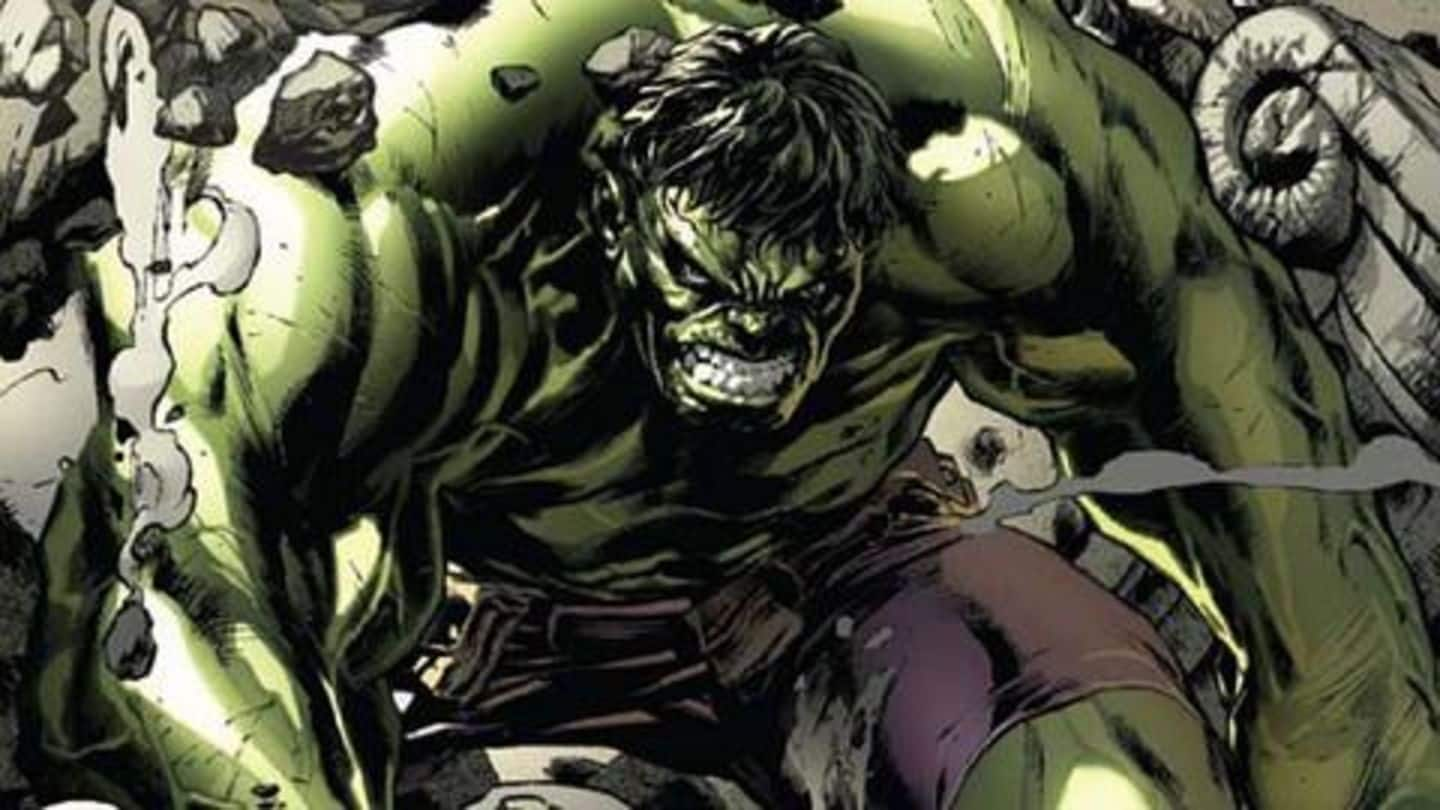 The strongest member of the Avengers and one of the strongest beings to exist in the Marvel Universe, Hulk has always been a cult favorite. He smashes, thrashes, and bashes everyone (be it friends or enemies) left, right, and center. There is, however, much more to him than just pummeling puny Gods. Here are some lesser known facts that make this character so fascinating.
Hulk: The main character of the most depressing Marvel story
Hulk: The End is a comic book about a nuclear war that wiped the Earth clean, with Hulk (and thereby Bruce Banner) being the only survivor. He walks alone for 200 years and is eventually eaten alive by mutant cockroaches, only to revive again. The comic ends with his monologue: "Hulk...strongest one there is. Hulk...only one there is...Hulk feels...cold."
The strongest one was once the least popular superhero ever
Hulk's comics were canceled after the initial six issues because of inconsistencies in the story and unenthusiastic fans. Over time, Hulk started appearing in other comics and guest starred in the Avengers comics as well. This led to fans accepting him and led to an unprecedented increase in his popularity. He was originally Grey and was made Green only because the color is printer-friendly!
Definitely Not Buddies: Hulk's relationship with Wolverine is a little...complicated
Wolverine is a badass and quite strong for his size. In front of the Hulk, however, his powers feel insignificant. The two have clashed multiple times. Once, Hulk tore him apart in two pieces. In another story, Hulk's children killed Wolverine's wife and family and ate him. So, Wolverine regenerated inside his stomach and clawed his way out! Complicated enough for you?
Hulk has more superpowers than you think
As Bruce Banner, he is one of the most brilliant minds in the universe. As the Hulk, well, here it goes: He is stronger than any mortal being, can regenerate faster than Wolverine, resist psychic control, absorb radiation, see astral forms. He is also bulletproof, can create shockwaves, break into other dimensions, has created other hulks, can survive in space and do much more!