Frieda Pinto promises surprise for Indian audience in 'Mowgli'
Frieda Pinto promises surprise for Indian audience in 'Mowgli'
Sep 10, 2018, 05:13 pm
2 min read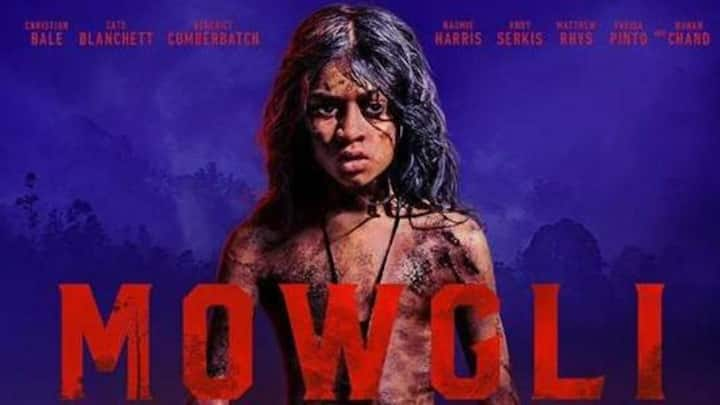 Andy Serkis promised his 'Mowgli' will be closest to Rudyard Kipling's 'The Jungle Book' and now actor Freida Pinto has revealed that Indian audience will be treated with a surprise once the film releases. The 33-year-old actor, who plays Messua in 'Mowgli', says the way Serkis has shot the film is phenomenal and Indian-origin actor Rohan Chand has done an excellent job as Mowgli.
Indian audience is going to love 'Mowgli': Frieda
"I've been waiting for 'Mowgli' to come out. It has been three years since we shot for it," Frieda said. "Everyone in the team, including Andy Serkis, are on top of their game. Specifically for Indian audience, there's a little surprise, which I don't want to ruin right now. Indian audience is going to love it," Freida said in an interview.
Here is what Andy's 'Mowgli' will be about
In the film, the audience will see Mowgli try and assimilate himself into the world of humans in an Indian village. Serkis also voice stars as the fun-loving bear, Baloo, and Christian Bale lends his voice to the somber panther, Bagheera - the man-cub's friends.
Here are details about the voice cast of 'Mowgli'
The voice cast also includes Cate Blanchett as Kaa, Benedict Cumberbatch as Shere Khan, Naomie Harris as Nisha, Peter Mullan as Akela, Jack Reynor as Mowgli's brother Wolf, Eddie Marsan as Vihaan, Tom Hollander as Tabaqui, and Matthew Rhys as Lockwood. Freida is working on two more projects, which are expected to release next year. Both the films revolve around love and relationships.
Frieda talks about her upcoming films on love and relationships
"My next two films are beautiful romantic stories. They're about love and certain hard decisions people have to take in relationships. Of late, I have been enjoying working on films which deal with human relationship," Frieda said. "When you're always thinking of number game or commercial aspect, you forget to focus on the most important part and that is the humane element," she said.