Did you spot Starbucks on 'Game of Thrones'? HBO explains
Did you spot Starbucks on 'Game of Thrones'? HBO explains
Written by
Siddhant Pandey
May 07, 2019, 01:45 pm
3 min read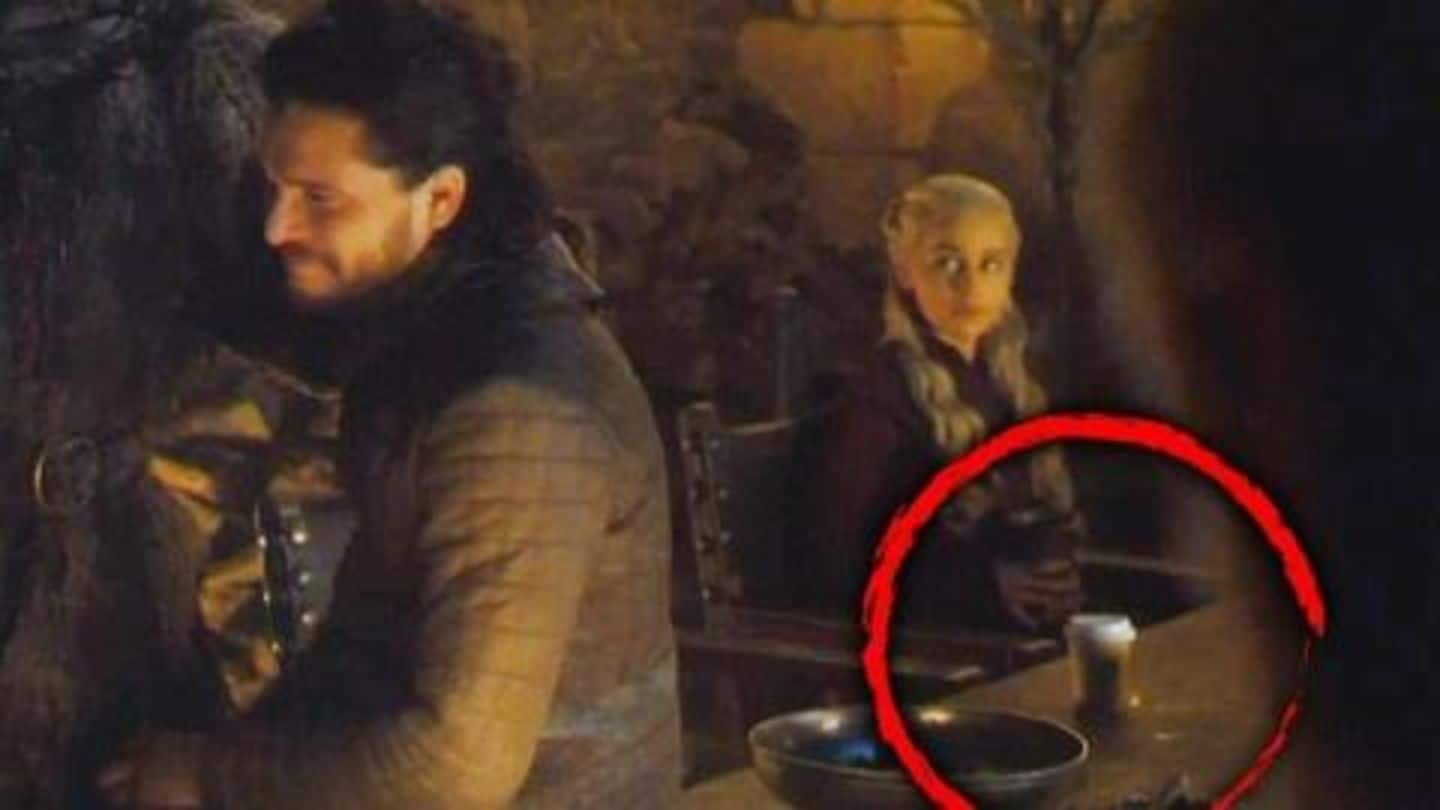 The last episode of Game of Thrones 'The Last of The Starks' was terrible for several reasons, but eagle-eyed fans spotted an error that left them amused. After the episode aired this Monday, Game of Thrones fans took to social media to talk about an unexpected cameo: a Starbucks coffee cup. We know what you're thinking. "In WESTEROS?!" Here's what HBO had to say.
The night is dark and full of errors
In an interview with WNYC, Game of Thrones executive producer Bernie Caulfield admitted that the Starbucks cameo was unintended and was, in fact, a mistake. "We're sorry!" Caulfield said. He quipped, "Westeros was the first place to actually, you know, have Starbucks." The Starbucks cup appears when everyone's celebrating a battle victory in Winterfell and chugging wine. Guess Dany had to sober up early.
HBO took the blunder in stride, made hilarious comment
Here is HBO's official statement: "In response to inquiries from those who saw a craft services coffee cup in Sunday night's episode of GAME OF THRONES, HBO states, The latte that appeared in the episode was a mistake. Daenerys had ordered an herbal tea."
$15mn budget for each episode and nobody could spot this?!
This gaffe is a major slip-up considering each episode of Season 8 has been made on a whopping budget of $15 million with a dedicated prop team. But since this also offers some much-needed comic relief to an otherwise dreadful episode, all seems to be forgiven. Heck! Even Starbucks responded with a tweet saying, "TBH we're surprised she didn't order a Dragon Drink."
Starbucks' response to their 'Game of Thrones' cameo
TBH we're surprised she didn't order a Dragon Drink.

— Starbucks Coffee (@Starbucks) May 6, 2019
Bet you didn't notice David Benioff and DB Weiss' cameos
The showrunners might not have expected the Starbucks cameo to steal the thunder of an actual cameo they decidedly put in the show: cameos of Game of Thrones creators David Benioff and DB Weiss themselves. The cameo was spotted by a BuzzFeed reporter and apparently, the showrunners were legit in the same scene as the Starbucks cup. But... our priorities are undoubtedly skewed.
Dany probably really needed that tea considering [SPOILER]
We don't mind Queen Daenerys sipping on some herbal tea. She has been through a lot lately. In the last episode, (spoiler alert) we saw Dany bidding goodbye to her best friend Missandei and yet another one of her dragon babies, Rhaegal. From the looks of it, Game of Thrones is really going for that 'Mad Queen' aesthetic and we're not here for it.