#HappyBirthdayDeepika: Thank you for portraying strong-willed women and inspiring us
#HappyBirthdayDeepika: Thank you for portraying strong-willed women and inspiring us
Jan 05, 2019, 03:22 pm
3 min read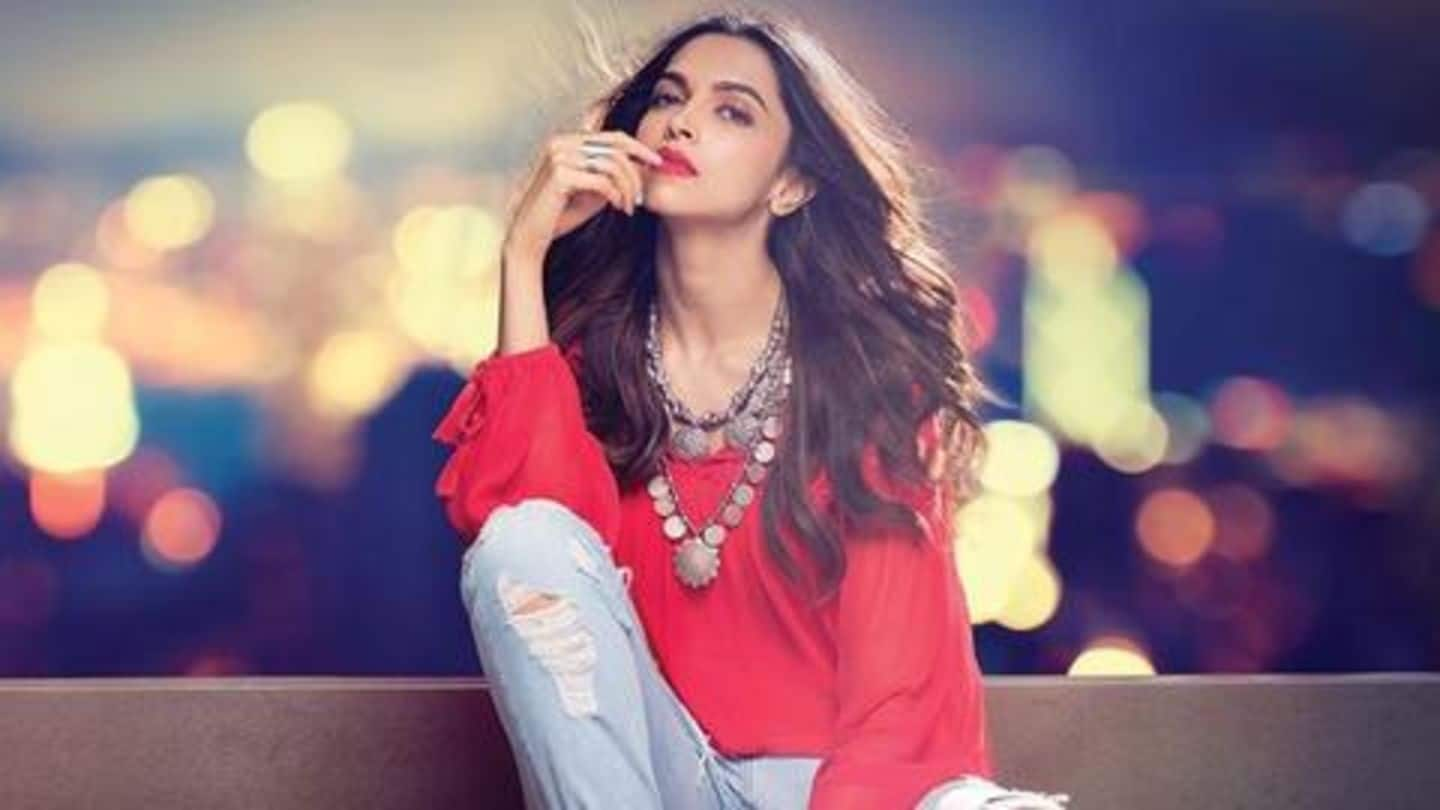 The Mastani of Bollywood, Deepika Padukone, turned 33 today. The Bollywood diva has been every woman's girl-crush and the men's 'dream girl' since we first saw her as Shanti Priya/Sandy in Om Shanti Om. Over the years, she broke various stereotypes, and gave us reasons to look up to her. Let's take a look at how Deepika inspired us with her strong roles.
Before Bollywood, Deepika turned heads walking on the ramp
Before Deepika became a reigning queen in Bollywood, she was one of the top models in India. She made her formal debut at the ramp for designer Suneet Varma at the Lakme Fashion Week, 2005. In 2006, she made her film debut with Aishwarya, a Kannada film. In 2007, she entered Bollywood alongside Shah Rukh Khan in Om Shanti Om. The rest is history.
When she broke boundaries playing the tameless Veronica in 'Cocktail'
Deepika first broke the mold of playing a sweet pretty girl on screen by playing the wild, tameless Veronica in Cocktail. The film became one of the hits of 2012, and we were completely stunned by Deepika's versatility. It wasn't just Veronica's fun, independent side that we loved, but her not being minutely afraid of speaking her mind made her a real hero.
When we were bewitched by Mastani of 'Bajirao Mastani'
This writer believes nobody else could have played the role of Mastani, the stunning beauty and a valiant warrior, in Bajirao Mastani better than Deepika. She swooned us with her grace and charm, and her fierce refusal to be a part of the injustice made us take a bow. To get into the skin of the character, she also learned sword fighting and kathak.
When we could completely relate to the arrogant-yet-caring Piku
Amitabh Bachchan may have been the adorable 'motion-obsessed' father but it was Deepika's arrogant-yet-caring Piku that we related to the most. The part where she says, "I know he's stubborn, but I'm more," admitting how she herself has a trait of grumpy-nagging father was worth appreciating. Her liberated personality and being unapologetic for having sex with a colleague portrayed an admirable strong-willed woman.
When she won our hearts playing the fierce Padmavati
There is no doubt that Padmavaat has been one of the most commendable performances of Deepika. The audience was heavily impressed by Deepika's poise as the legendary Rajput queen, Padmavati. Her dance on the song Ghoomar wearing a 30 kgs lehenga, and making 66 twirls showed her immense hard work for the film. Her performance floored everyone, including rival Alia Bhatt.
When she gave us the perfect women goals from Gayatri
Deepika's portrayal of Gayatri in Bachna Ae Haseeno is another reason why we admire her. Gayatri, the young girl in Australia, who drove a taxi for a living while simultaneously studying in a business school, with hockey sticks in the trunk, showed that women can very well take care of themselves. Deepika carrying the flag of beauty-with-brains in the movie is absolutely laudable.
Deepika is indeed the prima donna of Hindi Cinema
One has to admit, Deepika is the queen Midas of Bollywood, everything she touches becomes solid gold. And, 2018 has been a splendid year for the diva, who got married to her prince-charming Ranveer Singh, in a magical wedding in Italy, making her first birthday after marriage even more special. Dear Deepika, you've truly bewitched us with your honesty and talent. Happy Birthday!