Now, Bishnoi Community threatens Salman's 'Hum Saath Saath Hain' co-star
Now, Bishnoi Community threatens Salman's 'Hum Saath Saath Hain' co-star
Written by
Mudit Bhatnagar
Apr 10, 2018, 05:11 pm
1 min read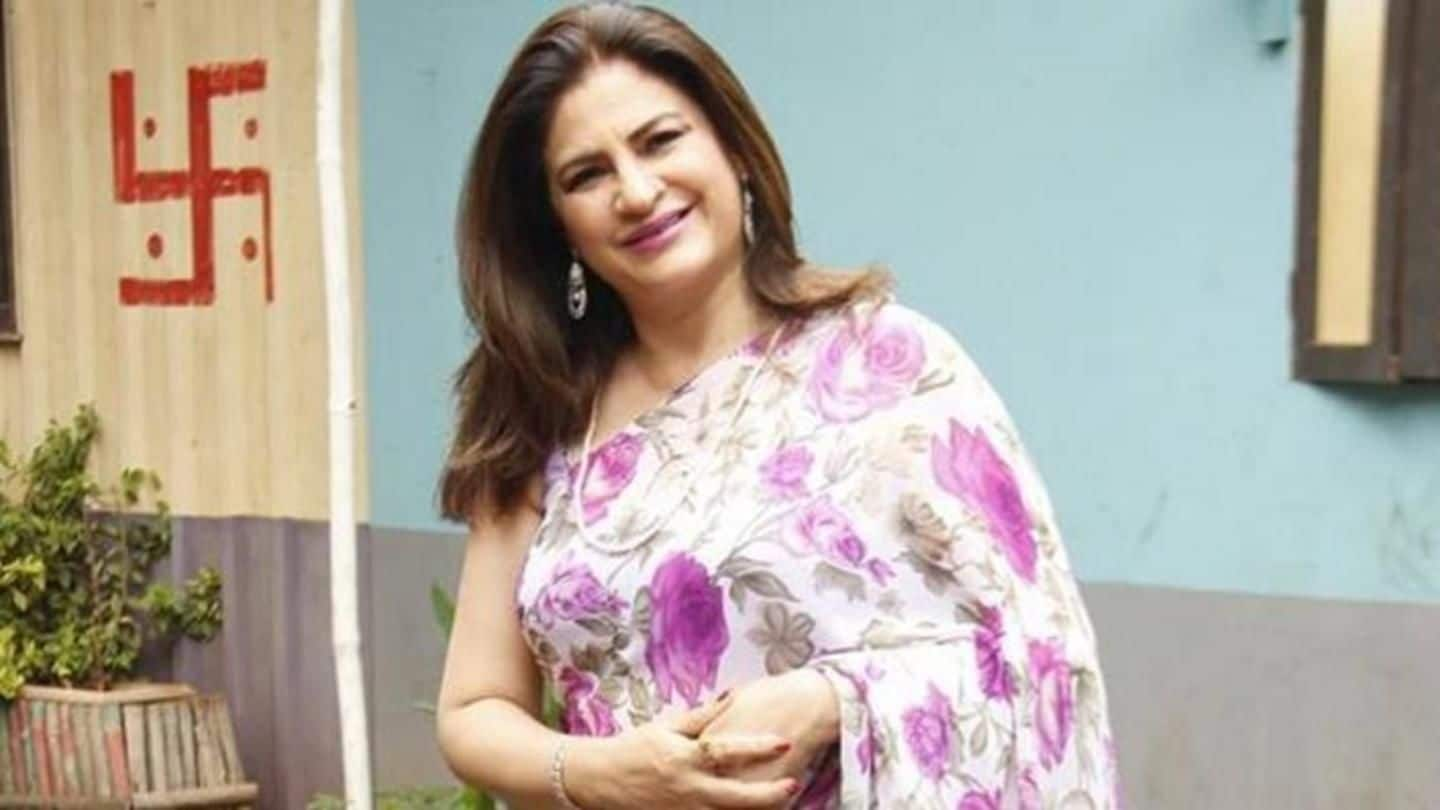 Kunickaa Sadanand, who featured in 1999 blockbuster 'Hum Saath Saath Hain' alongside blackbuck poaching case accused Salman Khan, Saif Ali Khan, Tabu, Sonali Bendre and Neelam, has received death threats from the Bishnoi Community. The actress has taken the matter to the Police and a complaint has been filed under Section 506/507. Here's more.
Kunickaa informed about the threats through a video message
Taking to Facebook, Kunickaa revealed that a person named Santosh Bishnoi called her and asked her to apologize for her remarks on the community during a debate on a news channel. The actress while extending her support to Salman had said that some Bishnois are hunters just like there are non-vegetarians in vegetarian communities. Apparently, some community members have also filed a complaint against her.
This is how she brought the threats to everybody's notice
Dear frnds this is important pls watch. I am getting threats and dirty obscene messages from some ppl of the Bishnoi community, i hv unfortunately come to a conclusion that if they can harass me like this for... https://t.co/LpCJcob4U0

— Kunickaa Sadanand (@Kunickaa) April 7, 2018
Bishnois will challenge Salman's bail in Rajasthan HC
Vowing to bring Salman to justice, the Bishnois will now challenge the superstar's bail in Rajasthan High Court. They said that the bail order came as a big blow to their long legal battle. Salman on Saturday was granted bail by a Jodhpur court, two days after being held guilty of poaching two blackbucks in 1998.