Bear Grylls teases motion poster of special episode with Rajinikanth
Bear Grylls teases motion poster of special episode with Rajinikanth
Feb 19, 2020, 08:11 pm
2 min read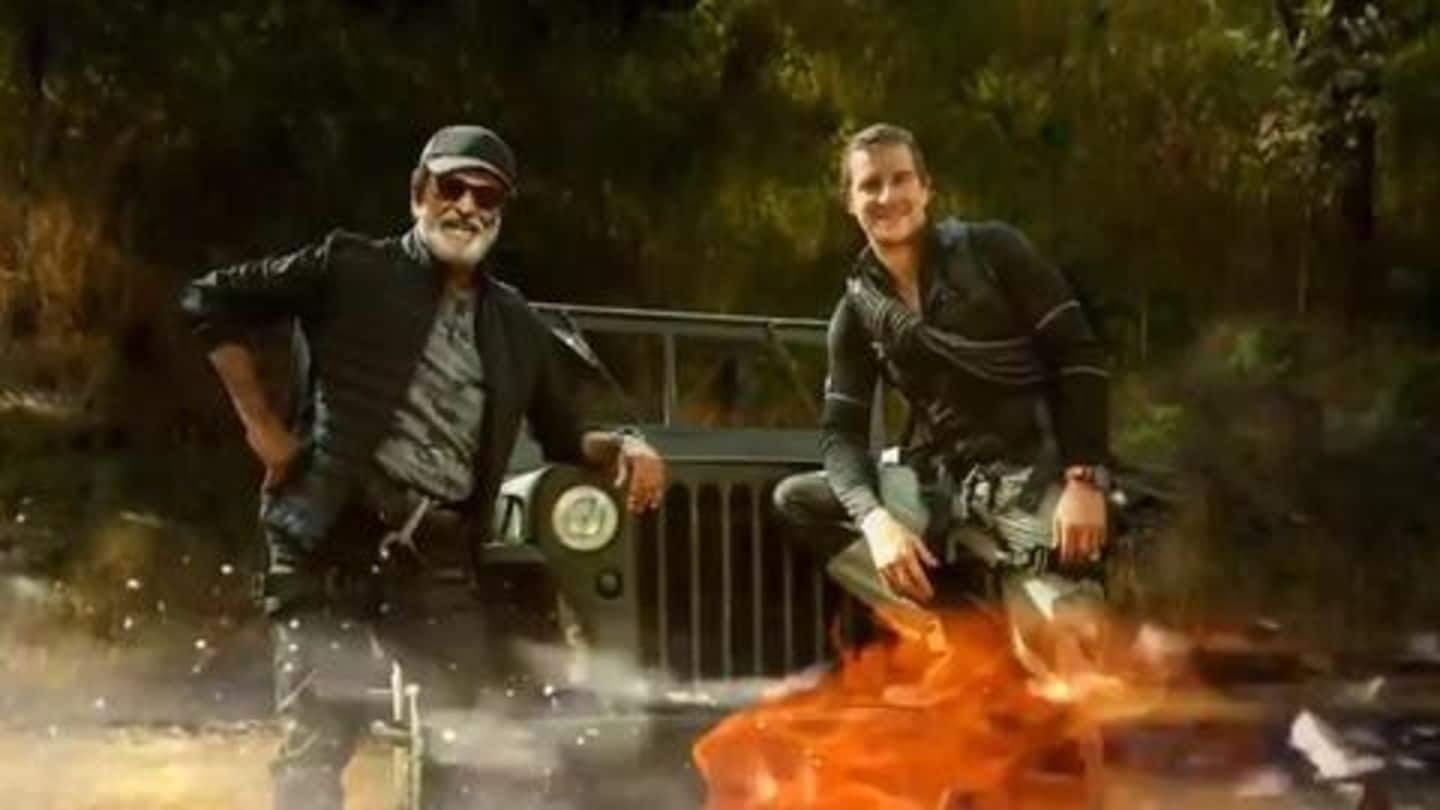 Thalaiva is all set to make his television debut. Months after hosting Prime Minister Narendra Modi for a special episode of his survival series Man vs. Wild, star anchor Bear Grylls has now got superstar Rajinikanth on board for an upcoming episode of his new show Into The Wild. Earlier today, Grylls teased his fans with a power-packed motion poster of the said episode.
Preparing for Rajinikanth's blockbuster TV debut, Grylls wrote
The new motion poster features Rajinikanth with Grylls, sporting a green military jacket, standing in front of a rugged jeep. Terming Rajinikanth a "star with swagger," Grylls wrote on Twitter, "Preparing for Rajinikanth's blockbuster TV debut with an Into The Wild with Bear Grylls motion poster! I have worked with many stars around the world but this one for me was special."
Check out the motion poster here
The episode was shot in January at the Bandipur forest
The episode featuring Rajinikanth was shot in January at the Bandipur forest in Karnataka. Incidentally, during the filming of the episode, Rajinikanth had suffered minor injuries after he reportedly tripped over a lantana bush. The episode will soon be released on Discovery Channel India. Notably, the new show will have fourteen episodes, and actor Akshay Kumar will also feature in one of them.
Thank you for an unforgettable experience, Rajinikanth had earlier said
PM Modi's 'Man vs. Wild' episode was a massive hit
Last year, PM Modi featured on a special episode of Man vs. Wild, with Bear Grylls. The episode, that was shot in Uttarakhand's Jim Corbett National Park in February 2019, aired on Discovery channel in August that year. The much-hyped episode turned out to be a massive hit, clocking a whopping 3.6 billion impressions in a two-week run time.
Grylls has previously hosted many celebrity guests on his shows
Grylls, who is also a former British Army serviceman, has previously hosted celebrity guests from around the world, including the likes of former US President Barack Obama, actor Kate Winslet, Channing Tatum, Zac Efron, Ben Stiller, Kate Hudson, Michelle Rodriguez, James Marsden and Michael Jordan.