No cold war! Katrina-Alia are best friends: Here's proof
No cold war! Katrina-Alia are best friends: Here's proof
Feb 16, 2019, 05:42 pm
3 min read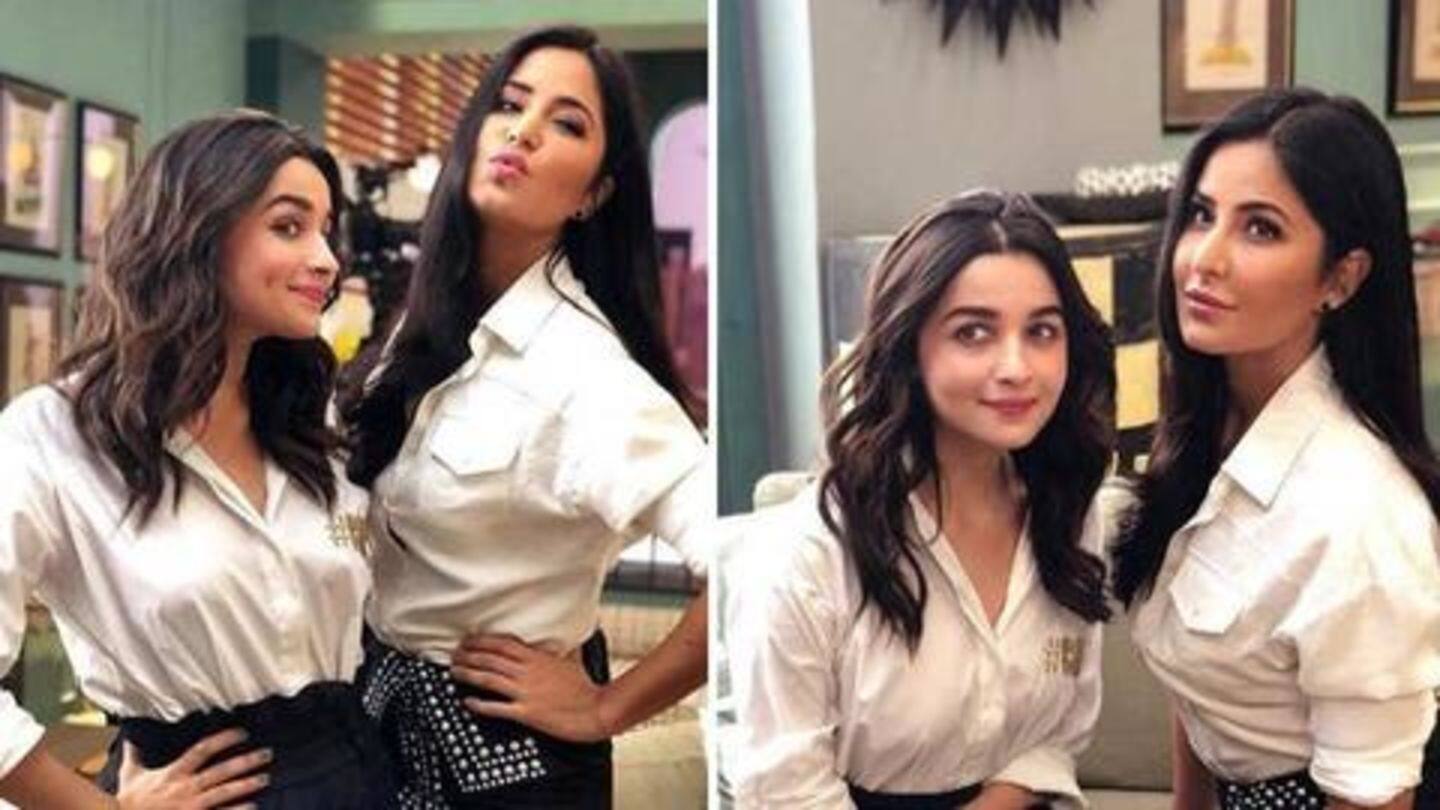 Ever since Ranbir Kapoor and Alia Bhatt made their relationship official, there have been reports about the Raazi actress' cold war with her friend, Katrina Kaif. Although Katrina has dismissed the reports time and again, rumors of their tiff refuse to subside. However, Katrina's recent gesture for Alia during Gully Boy screening has finally put all the speculations to rest.
Katrina, despite injury, attended screening of 'Gully Boy' for Alia
Squashing all reports of their cat-fight, Katrina surprised everyone with her appearance during the special screening of Alia's recent release Gully Boy. Notably, Kat, who was injured, was spotted walking with the help of a stick. Reportedly, she got injured on the sets of Bharat, but that didn't stop her from cheering for her BFF Alia. Now that's what you call true friendship!
Interestingly, reports of Katrina-Alia's friendship turning sour surfaced after the latter started dating Ranbir last year. Before dating Alia, Ranbir was in a live-in relationship with Katrina and they were apparently planning to get married. However, Ranbir-Katrina called it quits in 2016 and later the Sanju actor found love in Alia. Reports suggested that Ranbir became the villain for the BFFs.
Who Alia is dating is irrelevant to our equation: Katrina
During her recent interview, Katrina admitted that she is at peace with Alia's love life with Ranbir. She also emphasized that their equation isn't dependent on their respective love lives and thus it won't change, come what may. "The fact that she was dating wasn't relevant to the equation that I shared with her. So why should that equation change?" Katrina was quoted saying.
Further, Katrina sees her breakup with Ranbir as a blessing
Ranbir and Katrina's split came as a shock to many. And after maintaining a stoic silence over it for two years, Katrina opened her heart out. The actress, who has moved on with her life now, called her breakup with Ranbir a blessing. She mentioned that post-split, she got a chance to introspect and focus on herself which helped her accept the reality.
Katrina doesn't like regretting for her past decisions
Furthermore, Katrina asserted that she doesn't believe in having regrets in her life. Instead, the Bang Bang actress called regret a 'useless emotion'. "Whatever decision you make at that time in your life, it's the best decision you could have made at that moment. That's why you made it! Now, it's hindsight," she added. Quite a perfect approach to lead a comfortable life, right?