'GoT' characters: Understanding Jaime Lannister, the man searching for redemption
'GoT' characters: Understanding Jaime Lannister, the man searching for redemption
Written by
Siddharth Tyagi
May 10, 2019, 05:40 pm
4 min read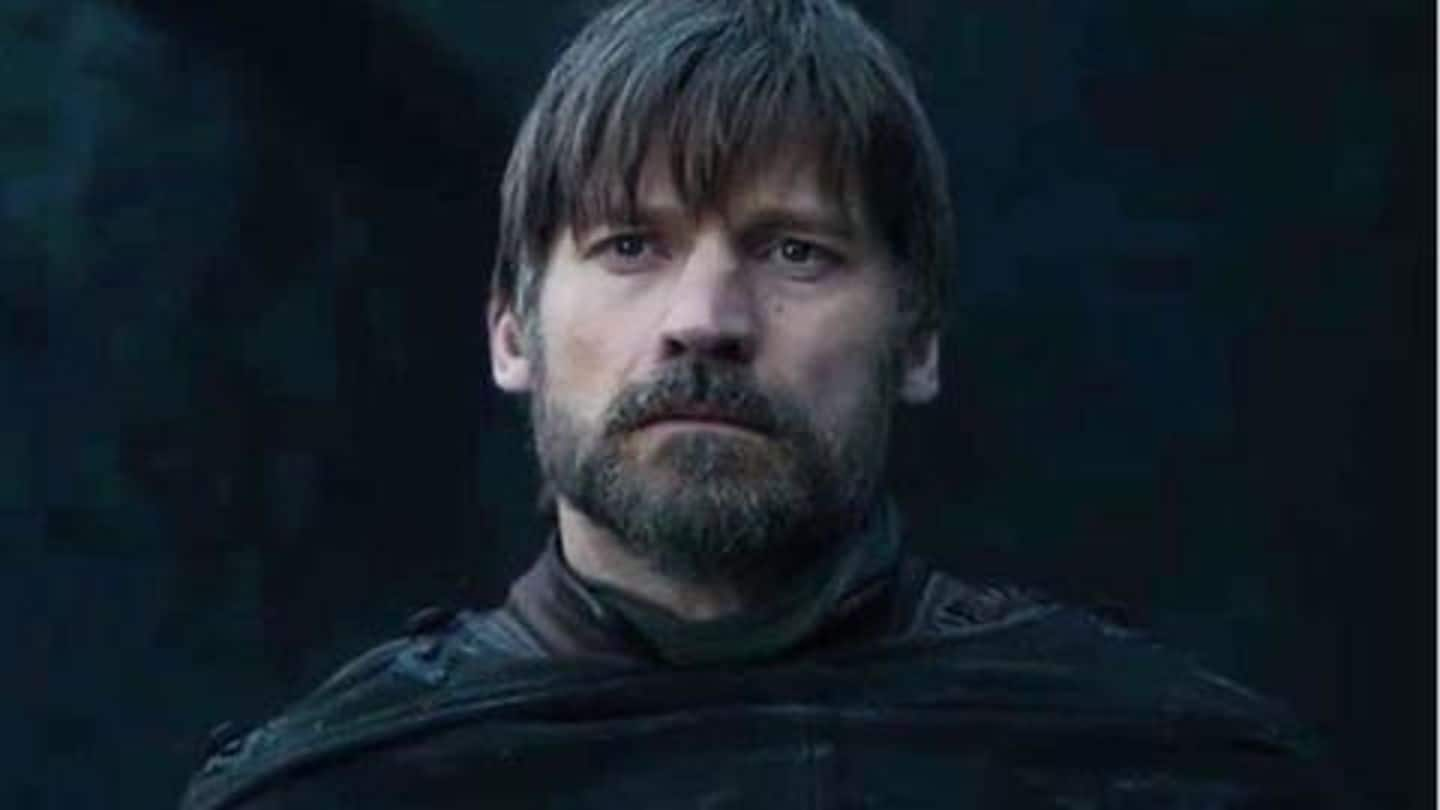 With the exception of Theon Greyjoy, no other character has had a journey as tumultuous as Jaime Lannister. From a probable sociopath, and smug fighter to a sympathetic man trying to do something good, his character has been one of the most layered in the show. With only two episodes left before GoT ends forever, we try and understand Jaime's character and probable future.
He used to be one of the most hated characters
As soon as Jaime entered the scene, audiences all over the world were enthralled with his dreamy good looks, and charming personality. This was until they found out that he was having sex with his twin sister, and threw Bran from the tower, crippling him for life. Soon, he became one of the most hated characters on the show, all because of his 'love.'
Stripped of everything that made him what he was
He wasn't responsible for Ned Stark's death but played his part in it. As the story progressed, Jaime was imprisoned. While in captivity, he lost his most prized possession- his hand (and thereby his identity as a warrior). He was treated as a slave, and showed vulnerability in front of Brienne. He even gave her his sword, Oathkeeper. Viewers soon started sympathizing with Jaime.
The turning point for Jaime Lannister
When he came back, he was chided by his son Joffrey for being 'weak' and getting captured. He met his sister Cersei who brought out the worst in him, as always. In one of the most shocking GoT scenes, the two had sex over Joffrey's corpse. Post this moment, though, Jaime started thinking rationally about his actions after observing Cersei's changing persona.
For every Cersei, there is a Brienne and a Tyrion
While his love for Cersei turned him into a monster, Brienne made him realize that he was a human after all. This might be the reason why he chose to risk his life and return to Harrenhal to save her. Jaime also respects his brother Tyrion, and helped him escape to safety. Tyrion and Brienne played major roles in his transformation.
And then Cersei turned into a full-blown evil Empress
Jaime was traveling to places like Dorne and Riverrun, securing allies for the Lannisters, when Cersei blew up the great sept, killing all of her enemies at once. This also resulted in Tommen's death. This was the very atrocity Jaime prevented when he once killed the Mad King, becoming the 'Kingslayer'. Upon his return, Jaime gradually realized that Cersei had changed for the worst.
The Kingslayer made a promise and kept it
When Jaime saw a Wight for the first time, he made a decision to fight on the side of the living, and that is exactly what he did. Once he discerned that Qyburn and Euron had taken his place, he left King's Landing for Winterfell. He apologized to Bran, stood in front of Daenerys and Jon, and kept his promise to help them win.
Cersei has gotten the better of him, once again
Now that the war against the dead is over, the combined armies of Winterfell and Daenerys are planning to take Cersei down. Jaime has already left the North for his sister, confessing all his crimes to Brienne, and leaving her in tears. Only two possibilities remain. Either he joins Cersei and destroys all the credibility and trust he has built over the years. Or...
He might kill Cersei, fulfilling an old prophecy
Jaime's redemption arc will come to a satisfying conclusion if he kills Cersei, and thereby, the worst part of himself. This will also fulfill the Valonqar theory: When Cersei was a child, a witch told him that when she's lost everything, she'd be killed by the Valonqar (Valyrian for little brother). She's always believed Tyrion will kill her, but it could well be Jaime!