'Jalsa' review: Thrilling social commentary with brilliant performances
'Jalsa' review: Thrilling social commentary with brilliant performances
Written by
Shreya Mukherjee
Mar 19, 2022, 08:39 pm
2 min read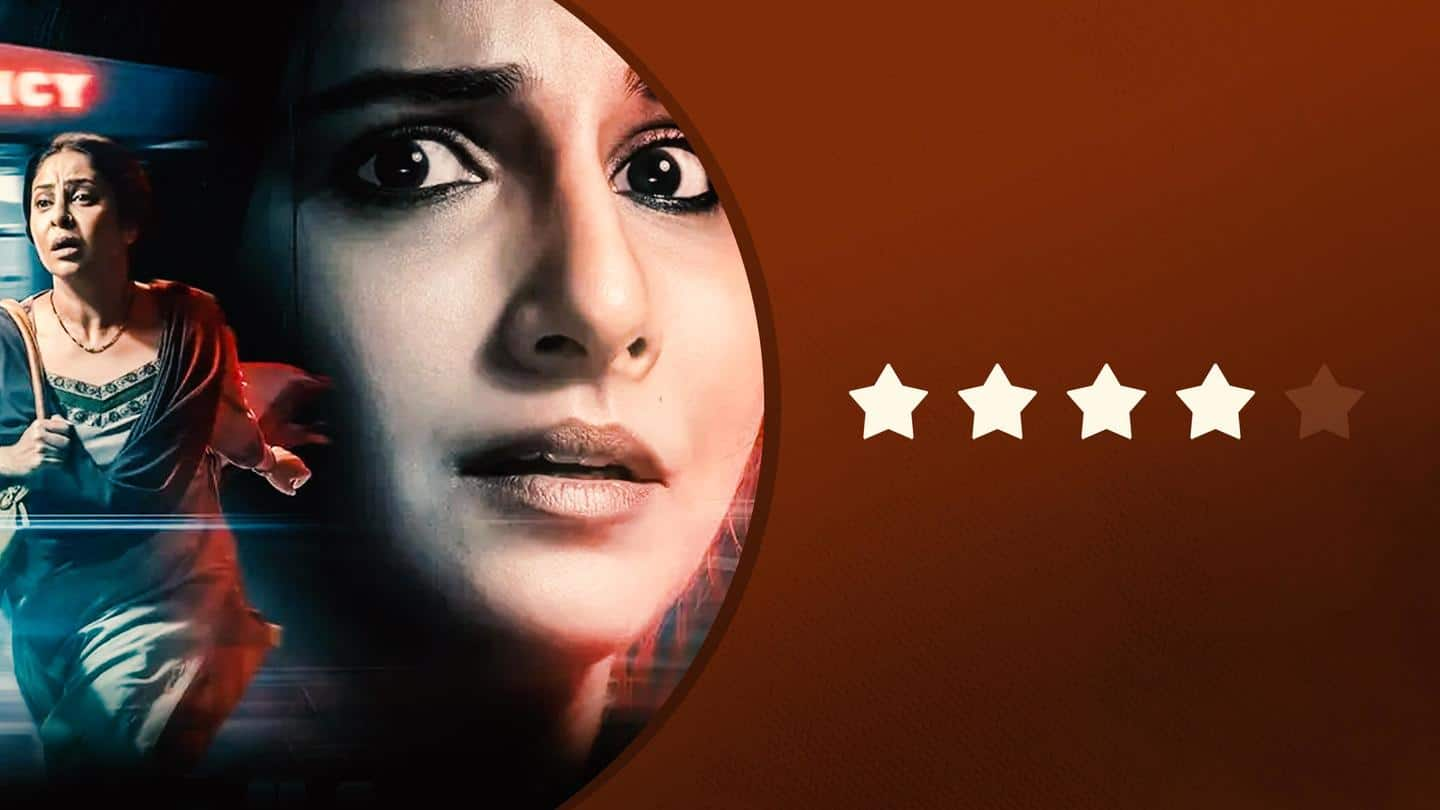 Amazon Prime Video on Friday dropped its latest Hindi Original, Jalsa, starring Vidya Balan and Shefali Shah in the lead. Writer-director Suresh Triveni presents a tightly-woven narrative of social distinction and corruption, along with painting a nuanced portrayal of emotions like fear and guilt. Running just over two hours, Jalsa backed by T-Series and Abundantia Entertainment makes for a great watch. Here's our review.
This is the plot of the film
The film follows Maya Menon (Balan), a celebrated journalist who prides herself on being honest. However, this conscious uprightness takes a hit due to a momentary lapse in morality. On the other hand, we have Menon's cook Ruksana Mohammad (Shah) who doubles up as a best friend/caretaker for Menon's son Ayush (Surya Kasibhatla). Mohammad's life gets upended due to an incident beyond her control.
Concepts of inherent divide of class are dealt maturely
While Menon and her family (her son and mother) appear to be over class bias—Mohammad is even told in one scene: "Have we ever treated you as an outsider?"—deep-rooted prejudices come to light during high-tension moments. And, this crack shows that the display of compassion before was nothing but benevolence by an urban privileged family on a family below them on the social ladder.
Shah wins the show, Balan delivers layered performance
Revealing plot points will take away the joy from the movie—but we won't hold back in speaking about the lead actors' performances. Balan seamlessly glides from being this charismatic news anchor to someone bringing her insecurities to the fore. But Shah's the one who steals the show. Her burning gaze and muted emotions are simply A-class. Vidhatri Bandi and Iqbal Khan give able performances.
Don't miss out on watching this one!
This film is, however, not limited to class distinctions as a major suspense storyline binds the narrative. Interestingly, the connection to its title is established through one of the most subtly shot but rewarding sequences of the movie. But it isn't all perfect, too. Some digressions get resolved too easily and the second half appears stretched out at times. Verdict: Jalsa gets 4/5 stars.