Kareena Kapoor Khan explains why she chose to do 'Takht'
Kareena Kapoor Khan explains why she chose to do 'Takht'
Feb 27, 2019, 01:01 pm
3 min read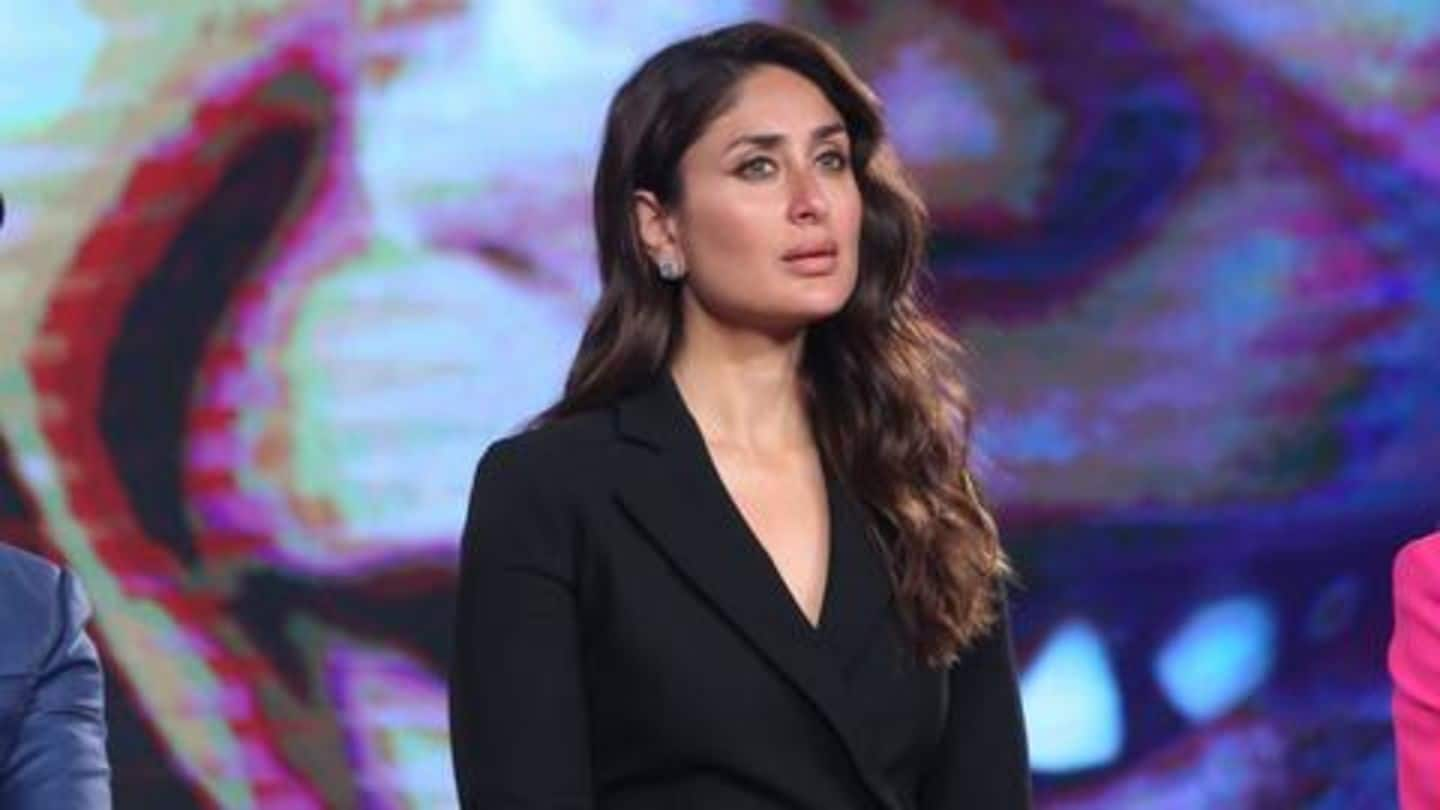 Kareena Kapoor Khan is all set to shun her glamorous image in her next project Takht and she is quite excited about it. Helmed by Karan Johar, the film is said to be a period drama and will have an ensemble cast. Recently, Kareena not only spilled beans on her role in Takht but also revealed her reason for doing the movie. Here's more.
Shift from glam doll roles made Kareena take up 'Takht'
Talking about her role in Takht, Kareena stated that she will be playing a strong character, which is socially relevant. In fact, the actor, who is known for her ultra-glam doll roles like Poo from Kabhi Khushi Kabhie Gham, will be trying her hands on a different avatar in Takht. And this shift prompted her to take up the movie without a second thought.
'It'll be completely different than what I did as Poo'
"Hopefully, it will be a part which will be remembered because it's socially relevant. It's a strong character. The best part is it will be completely different than what I did in Kabhi Khushi Kabhie Gham (Karan Johar-directed 2001 movie) as Poo," Kareena added.
Kareena's preparation for 'Takht': Dialect training, look tests
Interestingly, this is the first time that Kareena would be a part of a period drama. As preparation, she will have to undergo look tests for her character in Takht along with dialect training. "It's a different film because I've not really done a period film like this. There will be a certain amount of dialect preparation, look tests that will happen," she added.
Role: Kareena to play Shah Jahan's favorite daughter Jahanara Begum
Reportedly, in Takht, Kareena will be seen playing the role of Shah Jahan's favorite daughter Jahanara Begum. Her role is said to a pivotal element in the story based in the Mughal era. "Jahanara was a highly influential lady in the Mughal court during her father's and Aurangzeb's reigns. She was allowed to speak her mind and gave advice," a source was quoted saying.
KJo to direct Kareena after 18 long years
Notably, Takht will also mark Kareena's reunion with director Karan Johar after a long hiatus of 18 years. Karan had last worked with or directed Bebo in Kabhi Khushi Kabhie Gham, a multi-starrer family drama, which gave Kareena her iconic character, Poo. As a producer, KJo backed four of Kareena's movies like Kurbaan (with Saif Ali Khan), We are family (with Kajol, Arjun Rampal).
'Takht' has a massive star cast, know who's playing what
Apart from Kareena, KJo's Takht will also star Anil Kapoor as Shah Jahan, Ranveer Singh as Dara Shikoh, Vicky Kaushal as Aurangzeb, Alia Bhatt as Dara Shikoh's wife Begum Nadira Banu, Bhumi Pednekar as Aurangzeb's wife Dilras Banu Begum and Janhvi Kapoor as a slave.