FIR filed against KRK for vulgar comments on LGBTQ community
FIR filed against KRK for vulgar comments on LGBTQ community
Dec 09, 2018, 06:25 pm
2 min read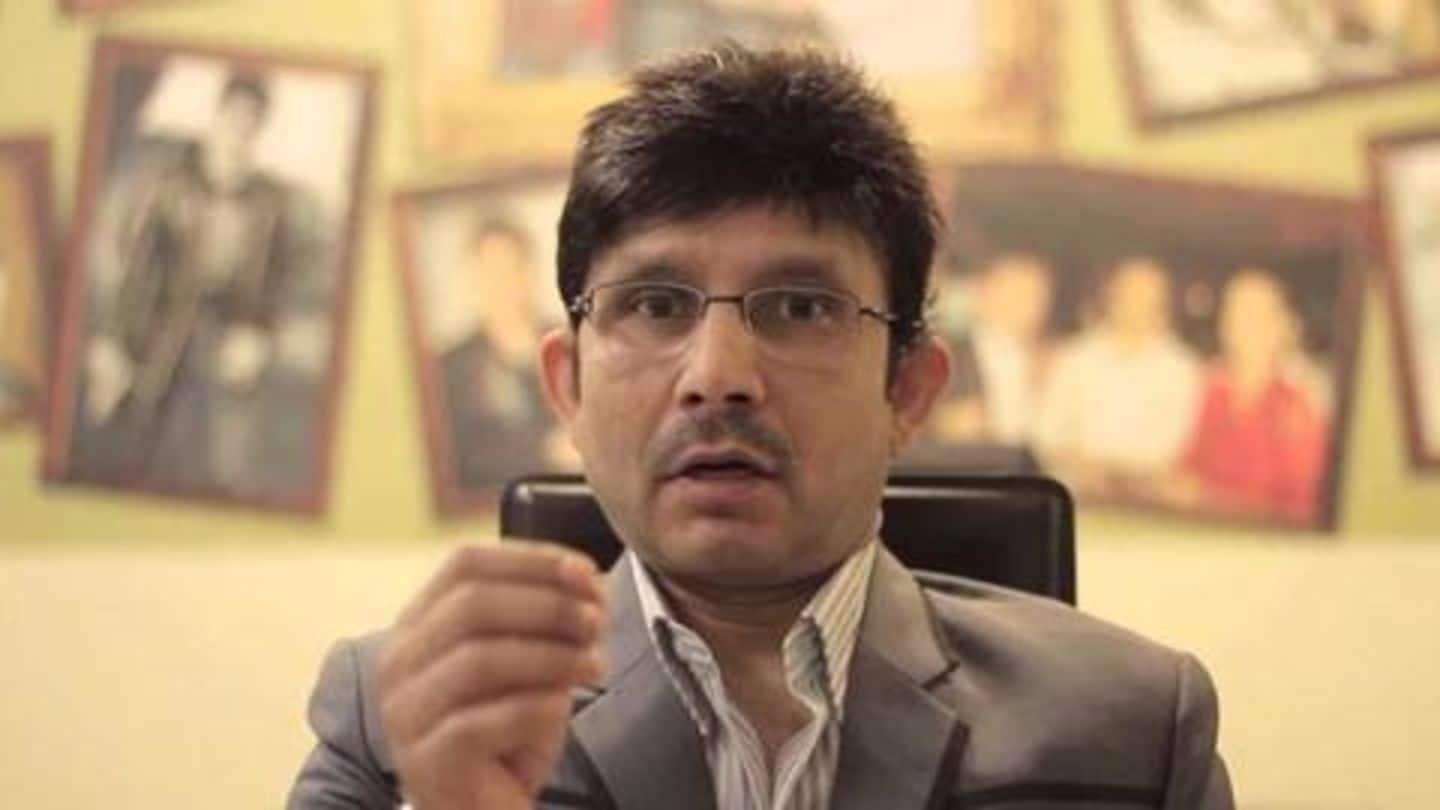 Kamaal R Khan, who is known for his problematic statements, has made it to the headlines for yet another controversy. The self-proclaimed Bollywood critic has been booked for making obscene comments against the LGBTQ community on YouTube. Reportedly, an FIR has been lodged against KRK by a Vadodara-based student Ujjwal Krishnam for using offensive language against transgenders and homosexuals. Here's more on this.
KRK uploaded video after Section 377 was read down
KRK had uploaded the controversial video on September 7, i.e., a day after Section 377 of the Indian Penal Code was scrapped. Notably, KRK's video had been viewed over 2.83 lakh times at the time of press and even got around 9,000 dislikes. Ujjawal said it was surprising how none of the viewers, who disliked the video, came forward to file a complaint.
KRK's hate speech against LGBTQ community invites trouble
In his complaint, Ujjawal slammed KRK for his hate speech against the LGBTQ community. "Kamaal Rashid Khan, a self-proclaimed Bollywood critic, in a recent video, can be seen delivering a hate speech against a specific community. Despite this (SC's) remarkable judgment, this fellow didn't stop to deliver a speech which can't be called less than obscene, vulgar, derogatory, and offensive," he stated.
KRK booked for promoting communal disharmony
An FIR was lodged against KRK at Mumbai's Bandra police station on Friday following Ujjawal's e-mail to Mumbai Police. He was booked for promoting communal disharmony, hate speech, obscenity, and defamation under the Indian Penal Code. "We will serve a notice to the accused to explain why he made those remarks. The investigation will then proceed," a senior police official was quoted as saying.