Video: Kubbra Sait mocks 'Kabir Singh' director Sandeep Vanga
Video: Kubbra Sait mocks 'Kabir Singh' director Sandeep Vanga
Jul 08, 2019, 07:26 pm
3 min read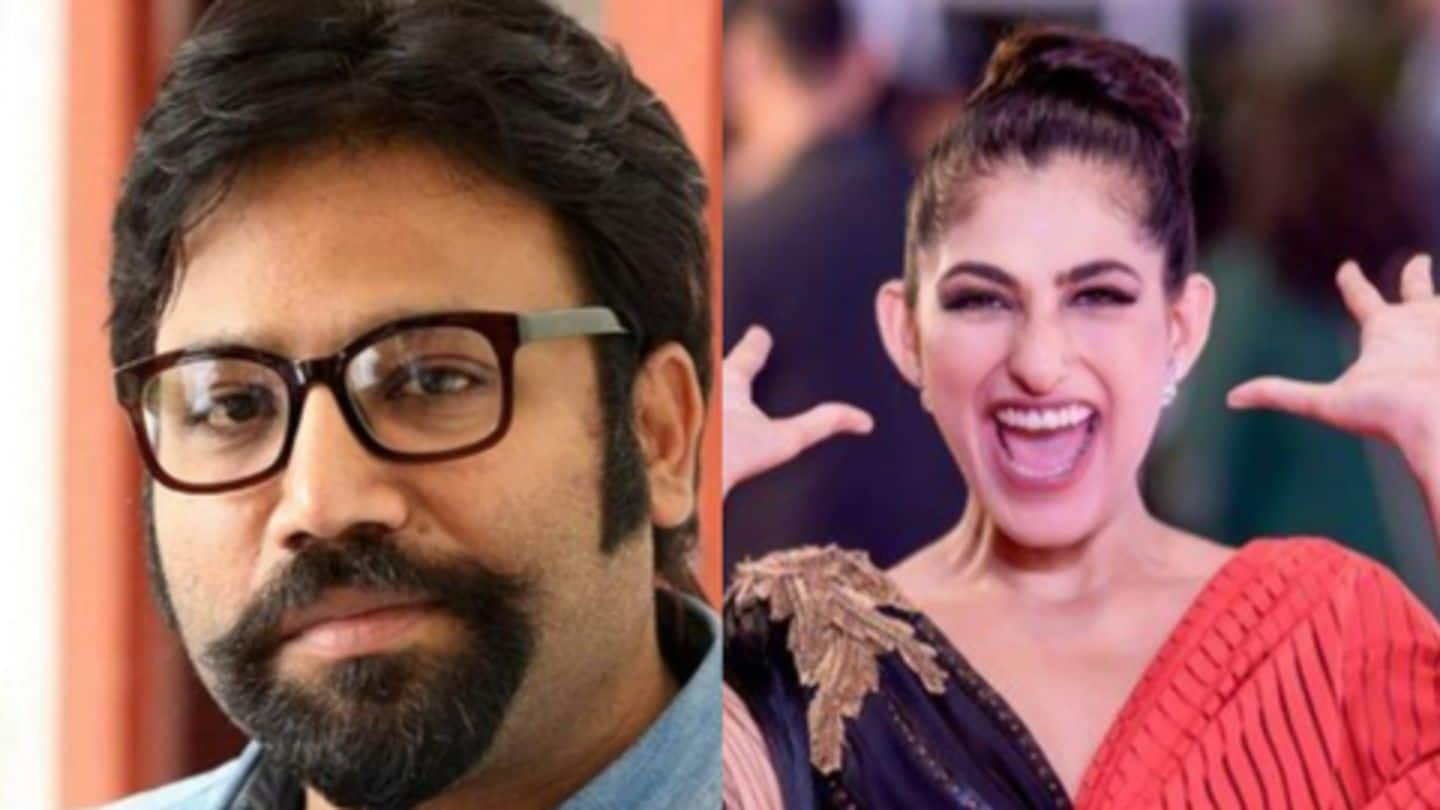 Ever since the release of his latest film, Kabir Singh, filmmaker Sandeep Vanga has been receiving a lot of flak for his portrayal of issues like toxic masculinity, misogyny, violence. And now, after a recent interview, the criticism has augmented. Recently, Sacred Games actress Kubbra Sait posted a couple of videos on social media, mocking the director for his controversial remarks.
'Kabir Singh' is a box-office champion, despite scathing reviews
For the uninitiated, Kabir Singh, Sandeep's debut Hindi movie, starring Shahid Kapoor and Kiara Advani in the lead, has turned out to be a rage at the box office, despite having received some scathing reviews. It has already raked in Rs. 235 crore, domestically.
"You have the liberty of slapping your loved ones"
To note, Kubbra's videos come days after Sandeep's controversial interview with film journalist Anupama Chopra, caught on. During the interview, upon being inquired about mistreatment of women in his film, Sandeep replied, "When you are deeply in love and deeply connected to a woman, if you don't have the liberty of slapping each other, then I don't see anything there."
Apparently, the director is obsessed with touches, slaps, kisses
Further defending his blockbuster film, and his own thought-process, the director went on to add that, "If you can't slap, if you can't touch your woman wherever you want, if you can't kiss, I don't see emotion there."
In mock-video, Kubbra and producer Goldie Behl 'slap' each other
Sandeep also discarded all criticism about 'Kabir Singh'
In the same interview, Sandeep also slammed all the critics who gave his film a bad review, saying that, "Probably they (critics) never experienced (love) in the right way." He went on to add that, "They were only on the feminist side, they didn't speak about anything else." Too blinded to find fault in himself/his product, he concluded that, "They (the critics) hate me."
In another video, Kubbra teaches fans lesson on "self-love"
Naturally, Sandeep has received disapproval from all corners
Neither the film's content, nor Sandeep's bizarre comments seem to be going down well with Twitter users and fellow celebrities from the film industry. Apart from Kubbra, film personalities like Samantha Akkineni, Gulshan Devaiah and badminton player Jwala Gutta have also slammed the director. In her twitter post, Gutta blasted the director, saying, "Movie was a movie...but justifying physical abuse??... Pathetic!! (sic)"
An infuriated Gutta smashed the filmmaker via series of tweets
Again..I had no problem with the film..but saying that if u r not able to slap each other there's no love in an interview where millions are watching is not cool!! Even a woman slapping a man is a big NO!! U wanna call is feminism...so be it!! Am a proud FEMINIST!!

— Gutta Jwala (@Guttajwala) July 7, 2019
In response, Sandeep says he has been misquoted
Responding to the backlash against his own comments, Sandeep claimed that he has been misquoted. "You took me completely wrong. It's not assault. When you're so close to each-other, when you can't handle your worst thing with each other.. you don't have the liberty of showing your worst side. It's about the liberty of expression between a couple who is deeply connected," he said.
Opinion: Please stop making films already, dear sir!
Here is some unsolicited advice for Mr. Vanga. When someone who has the power to influence so many with his art(?), holds (and is even apparently proud of) such regressive and toxic thoughts, we aren't going ahead, as a society. So, for the sake of this country and its people's welfare, can you please stop making films already, dear sir?