MS University of Vadodara cancels 'anti-national' Kunal Kamra's show
MS University of Vadodara cancels 'anti-national' Kunal Kamra's show
Written by
Shuvrajit Das Biswas
Jul 23, 2018, 03:37 pm
3 min read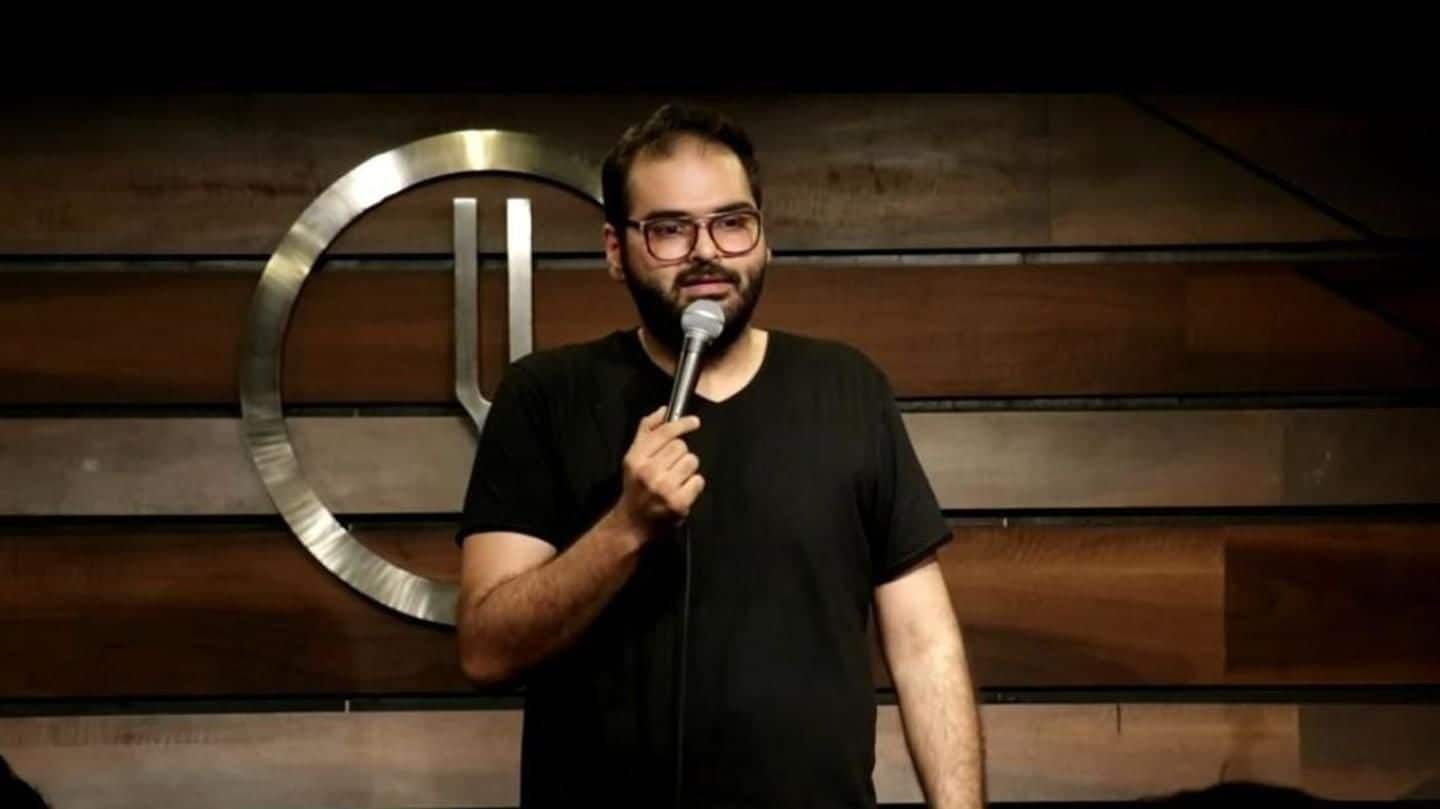 Controversial comedian Kunal Kamra's show, scheduled for August 11 at the MS University of Vadodara, got canceled after 11 ex-students objected to the Vice Chancellor on grounds of anti-national content. The coordinator of the auditorium claims to have verbally informed Kamra on Saturday of said cancellation. Kamra, however, denied being informed. Notably, this isn't the first time the 'anti-national' tag has brought Kamra woes.
Kamra denies being informed of show cancelation
Ever been so cool that you find out from the news that you're not going to be working on a particular day? Celebrating my day off in the future on my day off today... 🤣🤣🤣 pic.twitter.com/HOmgKHcM4b

— Kunal Kamra (@kunalkamra88) July 22, 2018
Earlier, Kamra received death threats for 'anti-national' set
Kamra made a set, 'Patriotism and the Government' which was uploaded to YouTube in March 2017. He poked fun at people's attitude towards the army, demonetization, anti-nationals and the right-wing mindset. Soon, he received death threats. Further, Kamra claimed he was verbally abused on WhatsApp groups. Despite the barrage of hate comments, he apparently chose not to file a police complaint.
Difference of opinion welcome, not threats, Kamra had tweeted
I understand a difference of opinion I'm all for it. But our difference don't allow you to threaten me. Atleast not yet they don't

— Kunal Kamra (@kunalkamra88) March 15, 2017
Kamra was also forced to evict residence over political difference
Earlier this year, Kamra was asked to leave his residential premises by his landlady. The reason cited for said eviction notice was political differences. He took to Facebook immediately and put up a post about the cost of comedy in India and outlined the disturbing pattern of how comedians are encouraged to steer clear of political content by show organizers.
Notably, Kamra's vlog, 'Shut Up Ya Kunal', is a hit
Besides stand up comedy, Kamra also interviews key political figures with a pinch of humor in his vlog called 'Shut Up Ya Kunal'. He has interviewed Congress spokesperson Priyanka Chaturvedi, infamous JNU duo Umar Khalid and Kanhaiya Kumar, and celebrated journalist Ravish Kumar. Although willing to question across the spectrum, Kamra has always displayed strong left-liberal ideological stances in his interviews. Selective outrage, much?
Politics and humor: Not an ideal match in India?
Kamra says he votes NOTA, but his humor strongly appeals to the left-liberal. He pulls no punches, hits on sensitive issues and his brand of humor is often brash and detrimental to a nation-building spirit. However, the backlash is a bit excessive considering political figures have been made fun of always, for example, Manmohan Singh's silence, RaGa being called 'Pappu', etc.
Are comedians the new pillars of truth?
Despite the risks, comedians are putting forth more politically charged material. The government's repeated attempts to infringe on press rights has led to people turning to stand up comics for hard hitting truths. Now, Kamra's show cancellation takes on a new meaning. One might not agree with his brand of humor, but isn't canceling the show an act of attempted censorship on part of the university?
Solidarity pours in from nationally renowned comedians
Nationally-renowned comedians Sapan Verma (The East Indian Comedy) and Tanmay Bhat (All India Bakchod) took to Twitter to support Kunal Kamra. Bhat sarcastically commented that it was a nice life to get paid not to perform. Verma joked about "gundagiri" and representation from motley groups.