It's confirmed! Keanu Reeves to return for 'Matrix 4'
It's confirmed! Keanu Reeves to return for 'Matrix 4'
Written by
Siddhant Pandey
Aug 21, 2019, 01:14 pm
3 min read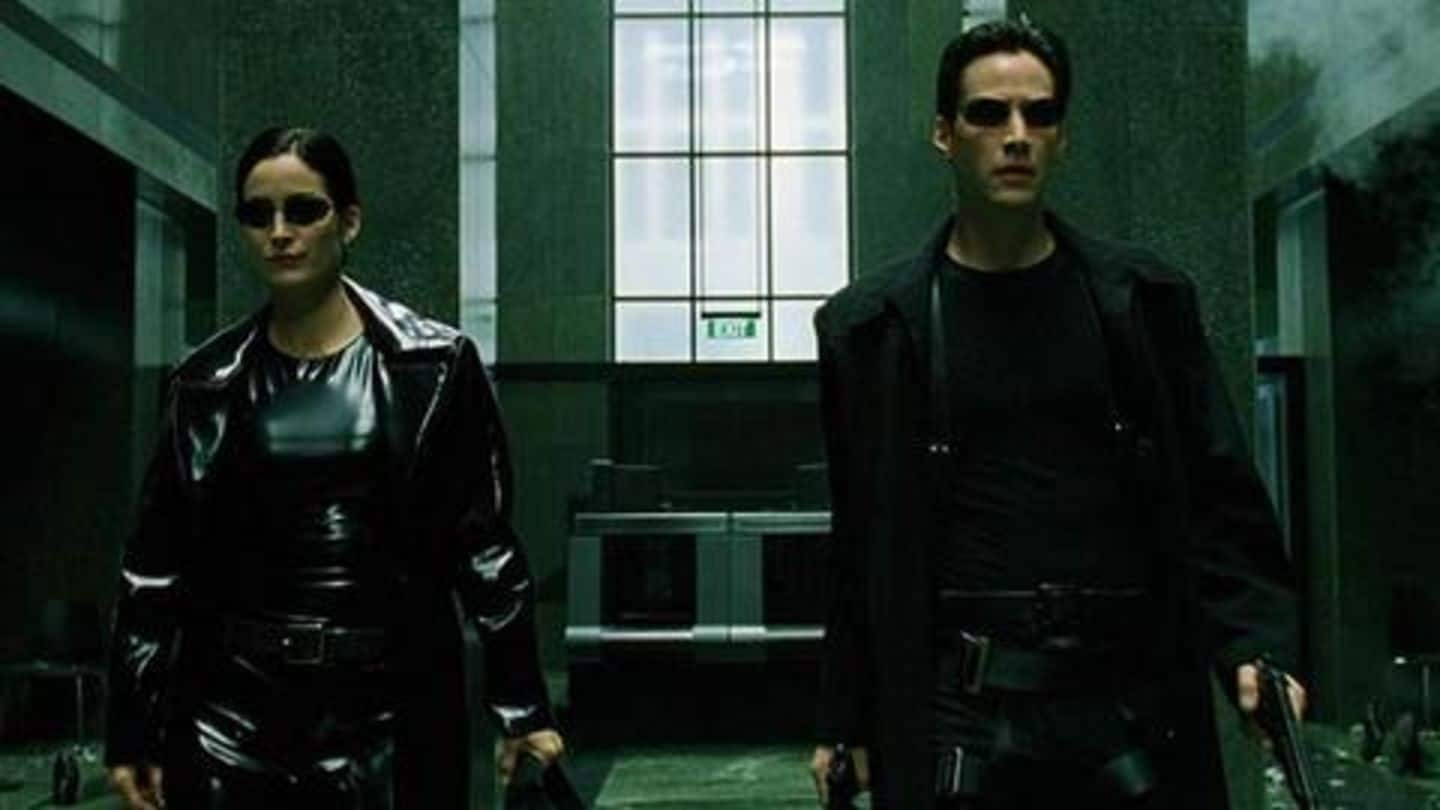 The fact that Keanu Reeves hasn't aged a minute in the last 10-something years may come in handy as Warner Bros. is finally making a fourth Matrix film. Reportedly, both Reeves (54) and Carrie-Anne Moss (52) will reprise their respective roles as Neo and Trinity in Matrix 4, which is officially headed into production from next year. Here are more details.
'Matrix 4' announced yesterday; to be written by original creator
According to the announcement made yesterday by Warner Bros. Picture Group chairman Toby Emmerich, Lana Wachowski is set to write and direct Matrix 4. Lana originally created, wrote, and directed the first three Matrix films, The Matrix (1999), The Matrix Reloaded (2003), and The Matrix Revolutions (2003), along with her sister Lilly Wachowski. Warner Bros Pictures and Village Roadshow Pictures will back the sequel.
Very happy to have these characters back in life: Lana
Falling short of revealing any plot details, Lana said, "Many of the ideas Lilly and I explored 20 years ago about our reality are even more relevant now." Lana, who is also producing with Grant Hill, added, "I am very happy to have these characters back in my life and grateful for another chance to work with my brilliant friends."
Laurence Fishburne not to reprise his role of Morpheus?
Reportedly, Lana will co-write the screenplay along with new additions, Aleksandar Harmon and David Mitchell. Both Harmon and Mitchell worked with the Wachowskis on their Netflix series, Sense8. Additionally, the role of Morpheus, originally played by Laurence Fishburne, will be recast. Lilly, however, doesn't seem to be a part of the project and, earlier this year, she gave her blessing to any Matrix sequel.
Hope it is better than the original, says Lilly
Notably, Lilly told Slashfilm, "I like it when stories go out into the world and come back to you in different ways." She added, "That's what storytelling is all about. I'm part of a bigger thing. I don't have any ownership over stuff like that, so whatever story anybody wants to tell, I can't wait to hear. I hope it's better than the original."
Warner Bros. has been teasing a 'Matrix' sequel since 2017
Interestingly, reports have been circulating that Warner Bros. is planning on a Matrix reboot since 2017. Earlier, Michael B Jordan was even touted as the film's lead. However, issues with producing rights halted the project. This year, with Reeves' back-to-back box office hits, John Wick 3 and Toy Story 4, the project shifted gears. Incidentally, Matrix also marked its 20th anniversary this year.