Netflix October 2019 releases: Best shows coming this month
Netflix October 2019 releases: Best shows coming this month
Oct 07, 2019, 01:38 pm
3 min read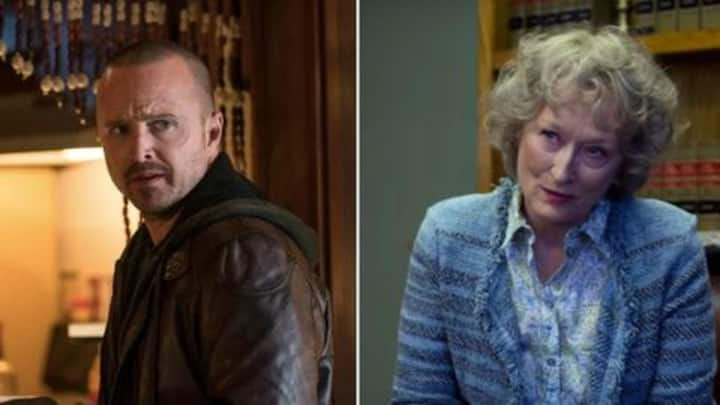 It's the season of festive sales and long weekends. But in case you don't want to add to your Diwali shopping with cheap electronics you never needed or a vacation to an expectedly crowded tourist spot, you could invest in a Netflix subscription. You won't regret it, especially now that Netflix offers cheaper plans and the following, very promising October 2019 arrivals.
'Big Mouth' Season 3 is available for streaming now
If you've seen Big Mouth Seasons 1 and 2, you know why it made it to the list. If you haven't seen it, you need to. Big Mouth is a half-hour edgy adult animated comedy created by Nick Kroll, Andrew Goldberg, Mark Levin, and Jennifer Flackett and featuring basically every comedian with SNL on their resumes. Season 3 already dropped on Netflix on Friday.
Much-awaited 'El Camino: A Breaking Bad Movie' arrives coming Friday
You probably don't need to be introduced to this upcoming Netflix film. El Camino reunites fans of the iconic AMC series Breaking Bad's, Jesse Pinkman, played by Emmy-winner Aaron Paul. The film, premiering October 11 (Friday), deals with Pinkman's escape from captivity and what lies ahead. In case you need a refresher, all the seasons of Breaking Bad are on Netflix, too.
Netflix's food 'true crime' series 'Rotten' returns for Season 2
If the name didn't give it away, Rotten is a documentary series that "reveals unsavory truths and exposes hidden forces that shape what we eat" as it delves deep into the food supply chain. This season, Rotten deals with Avocado, Wine, Bottled Water, Sugar, Chocolate and Edibles. This critically-acclaimed docu-series returned for its second season this October and is already available for streaming.
'The Laundromat': Netflix's promising comedy drama film
Looking for a fresh dramedy with a bold cast and promising writing? Netflix's The Laundromat deals with a widow (Meryl Streep) who gets swindled out of insurance money and eventually stumbles upon two cunning Panama lawyers hiding cash for the superrich. Premiering October 18, it stars Streep, Gary Oldman, Antonio Banderas, Jeffrey Wright, David Schwimmer, Matthias Schoenaerts, James Cromwell, and Sharon Stone.
'In The Tall Grass': A horror for Halloween's sake
And, if you're into horror, here's a pick currently available for streaming. Based on the 2012 eponymous novella by Stephen King and Joe Hill, In The Tall Grass is about a pregnant woman and her brother, who walk into a tall grass field after hearing a child's cries and get lost, separated and cut off from the rest of the world.