Baahubali's prequel focusing on Sivagami's rise gets Netflix series
Baahubali's prequel focusing on Sivagami's rise gets Netflix series
Aug 02, 2018, 08:23 pm
3 min read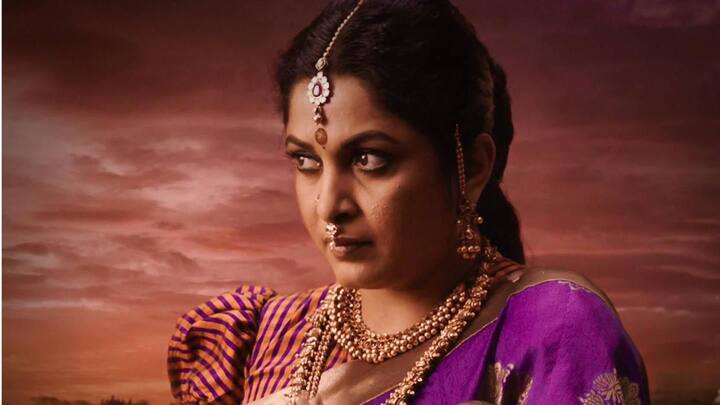 Fans of 'Baahubali' can revisit the world of Mahishmati in a new Netflix series that will explore the journey of Sivagami in a prequel to the SS Rajamouli's two-part blockbuster. The series was announced by Netflix today. 'Baahubali: Before the Beginning', will be a prequel to 'Baahubali: the Beginning' and 'Baahubali: the Conclusion', and is based on Anand Neelakantan's book, 'The Rise of Sivagami'.
Two seasons of the series already ordered
The new series has already been given a two-season order. 'Season One' of the series will have nine episodes and captures Sivagami's journey from a rebellious and vengeful girl to a wise and unequaled queen. Netflix has teamed up with the team behind 'Baahubali', including Arka Media Works and Rajamouli. Filmmaker Deva Katta and Praveen Sattaru will co-direct the series.
Watch the promo of the forthcoming series
Sivagami, the terrific combination of a mother and warrior
It is not very often that a female fictional character out of a Blockbuster movie in India creates a flutter among the audience. Sivagami, the queen mother of Mahishmati, is the terrific combination of a mother and warrior. 'Rise of Sivagami' gives a glimpse of many shades of her character and we are super excited to see how Netflix captures the powerful story.
Rajamouli looking forward to the prequel
"I am very excited that this is being adapted as a Netflix Original Series. With Netflix as our partner, we have the opportunity to create a rich and riveting series and take this quintessential Indian epic to the world," Rajamouli said.
Here is the what the producers say
Erik Barmack, VP, International Originals, Netflix, said, "Baahubali is a world-class franchise that epitomizes the power of compelling stories that resonate globally. We are excited to work with some of the world's most talented writers on one of India's most beloved stories." Prasad Devineni, Producer, Arka Media Works, said they have been working for over a year to develop the prequel.
Netflix looking to produce more original series from India
With the success of 'Sacred Games', Netflix's first Original series from India, the streaming service is actively looking to expand its base in the country with original content. It recently announced a collaboration with Shah Rukh Khan for a spy drama 'The Bard of Blood', starring Emraan Hashmi. It is an adaptation of Bilal Siddiqi's book of the same name.
Did you know that Kattappa had a brother?
Meanwhile, Neelakantan's book gives birth to another intriguing character, Shivappa, brother of the loyal Kattappa. Unlike Kattappa, Shivappa doesn't believe in serving the royal family, nor does he want to get rich. He is bold and doesn't hesitate to challenge the royalties over a duel.