Padmaavat banned in Gujarat, Rajasthan, Himachal despite censor board approval
Padmaavat banned in Gujarat, Rajasthan, Himachal despite censor board approval
Jan 12, 2018, 05:13 pm
2 min read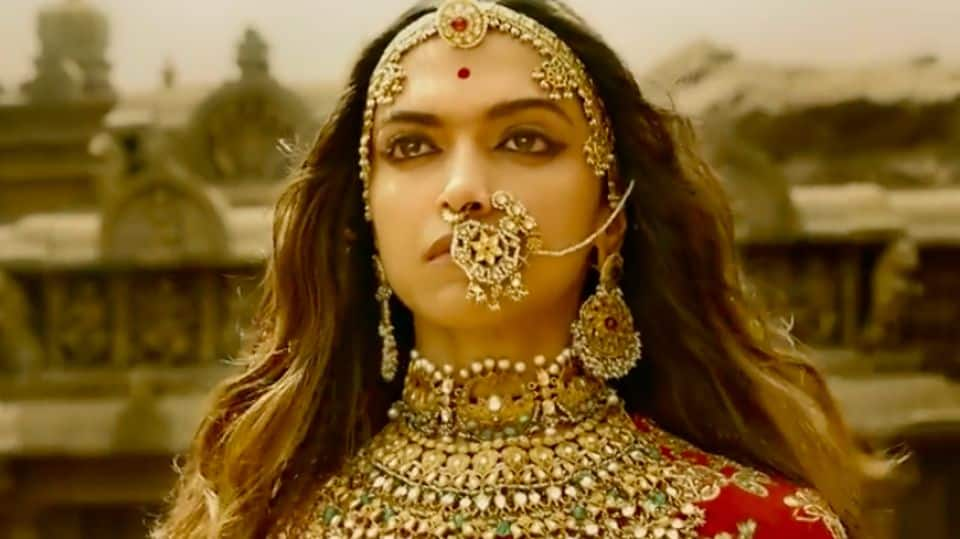 As the controversial Padmaavat moves towards its January 25 release after having cleared a long-drawn battle, it might still suffer as one state after another ban the film. The latest to announce it won't be screened in theatres is Gujarat. Rajasthan and Himachal Pradesh have already banned it. This, despite the censor board clearing the movie reportedly with five modifications and a name change.
The movie that shook India
Padmaavat, earlier Padmavati, has been one of India's most controversial movies. Sets were vandalized, director Sanjay Leela Bhansali was slapped, the actors received death threats and a bounty was announced for cutting off Deepika Padukone's nose. All this was based on rumors that the movie insulted Rajput queen Padmini, on which it is based. The case even reached the SC, which refused to intervene.
After public outrage, a miffed censor board
The battle with the censor board was difficult too. Initially, the CBFC was miffed when Bhansali showed the movie to select experts before it was cleared by the board. Then it flagged "technical issues" and returned its certification application citing incomplete paperwork and non-submission of important documents. The makers eventually delayed its original release date of December 1.
Despite bans by state, Padmaavat likely to be a hit
Now that it has seemingly cleared most hurdles, Gujarat, Rajasthan and Himachal say they won't allow it to be released. MP CM Shivraj Singh Chouhan has also hinted at something similar. "What we promised will happen," he said, referring to his earlier announcement on banning it. But with the hype it has already generated, houseful shows are likely in the states it releases in.
Padmaavat to release on January 25
Yesterday, Padmavati officially became Padmaavat. The Deepika, Shahid Kapoor and Ranbir Singh starrer is set to hit the screens on January 25. The Karni Sena, the spearheader of the anti-Padmaavat campaign, has threatened violence, but some governments like Maharashtra have assured security, especially to theatres.