'Jabariya Jodi': Parineeti-Ekta's funny banter over Sidharth's 'reported' exit
'Jabariya Jodi': Parineeti-Ekta's funny banter over Sidharth's 'reported' exit
Sep 17, 2018, 08:06 pm
2 min read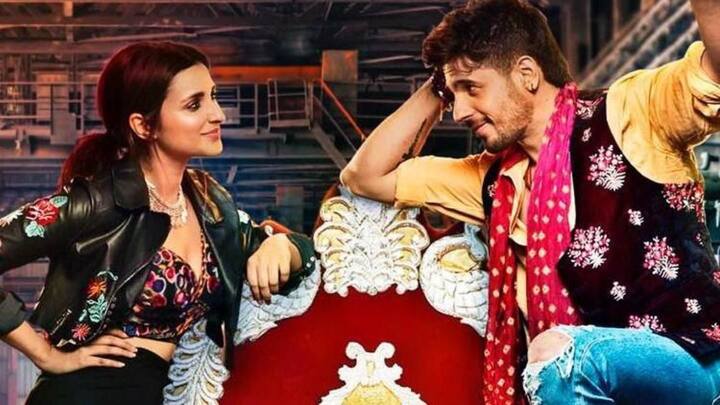 Parineeti Chopra and Ekta Kapoor waved off the Monday blues after the two had a funny banter about their upcoming collaboration 'Jabariya Jodi'. The wordplay began after it was reported that Sidharth Malhotra, who is playing the lead in 'Jabariya Jodi', has left the movie. Well, it's not true at all. But Parineeti's reaction to these rumors was hilarious and won hearts.
Parineeti clears air about Sidharth's exit in a funny way
Taking a sly dig at the media house, Parineeti tweeted that it might be a 'K serial twist' by producer Ekta Kapoor. She wrote, "Oh no so then who is this boy posing as Sidharth on my set? I was just about to shoot a romantic scene with him!! ?? @S1dharthM... @ektaravikapoor is this a K serial twist I didn't know about?!??"
Parineeti initiates the funny banter with Ekta
Ekta's witty reply won brownie points
Ekta Kapoor also showed her witty side and asked Parineeti to face the change. She tweeted, "Face change babes!! Wait for wat happens post d freeze !!!!!heehaww" (sic). Soon, Sidharth Malhotra too joined the fun-filled conversation and quipped about Ekta's 'K love'. In reply to Parineeti's tweet, Sidharth wrote, "Kahani Kast ki !! twist"
Jabariya Tigdi: Sidharth has fun with Ekta and Parineeti
'Jabariya Jodi' brings back Parineeti-Sidharth after four years
Ekta Kapoor's romantic comedy 'Jabariya Jodi' has already created a buzz as it brings back the quirky pair of Parineeti-Sidharth after four years. Their chemistry in 'Hasee Toh Phasse' was adored by the audience. We wonder if they will recreate their magic this time.