Now, trolls have problems with Parineeti Chopra's red hair
Now, trolls have problems with Parineeti Chopra's red hair
Written by
Shuvrajit Das Biswas
Sep 02, 2018, 12:33 pm
2 min read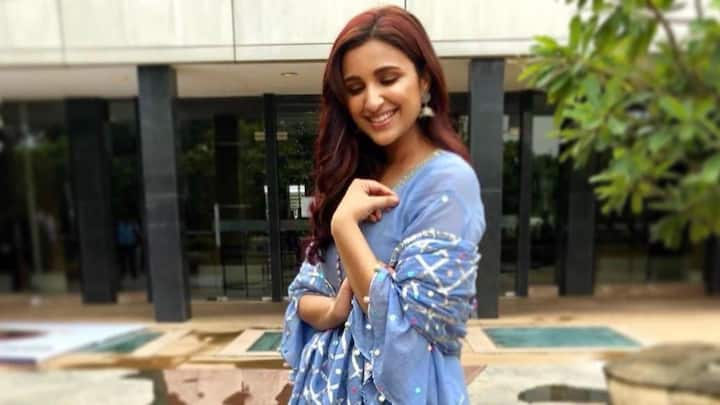 Internet trolls are dime a dozen and they are jobless. For no particular reason, they make hurtful comments. This time, their target is Parineeti Chopra. The actress had dyed her hair red for her upcoming movie 'Jabariya Jodi' where she stars opposite Sidharth Malhotra. However, when trolls saw her pictures on Instagram, they called her names. Read on to know what happened.
The original post and the hate wagon
On producer's suggestion, Parineeti decided to go red
Parineeti said that she wanted to look different for the movie. The film's producer, Ruchika, suggested her to try out a new look. On her suggestion, she decided to dye her hair red. Lo and behold. The moment celebrity photographer, Viral Bhayani posted her pictures on Instagram, all hell broke loose.
The trolls, they keep on coming
Parineeti's choice of hair color did not sit well with all. Trolls soon began to attack her. Some called her 'bhootni' and 'ugly'. Some claimed the hair color didn't suit her skin (yes totally unasked opinion!) However, most comments were uncalled for, her acting skills were attacked and many expressed disgust at her color choice. Really, do trolls have nothing better to do?
A rough history with trolls
However, this is not the first time Parineeti was attacked by trolls. The actress faced flak for wearing a tight blue dress for the promotion of her film 'Namaste England' last week. Even last year, when she posted a picture cuddling a koala in Australia, the amount of bile was staggering. She was unnecessarily skinny shamed and hurtful comments were made.
When will the trolls stop hate-mongering?
In essence, these Internet trolls are cowards who hide behind screens and pass harsh opinions. They target celebrities and scrutinize every bit of their lives. While actors like Parineeti have faced their fair share of trolls, they usually try to keep a calm head, stay above such baseless name calling and take things in stride. Maybe the trolls should learn some courtesy from them!