8 famous Hollywood father-son duo who have appeared onscreen together
8 famous Hollywood father-son duo who have appeared onscreen together
Written by
Pallabi C Samal
Aug 01, 2019, 12:26 pm
4 min read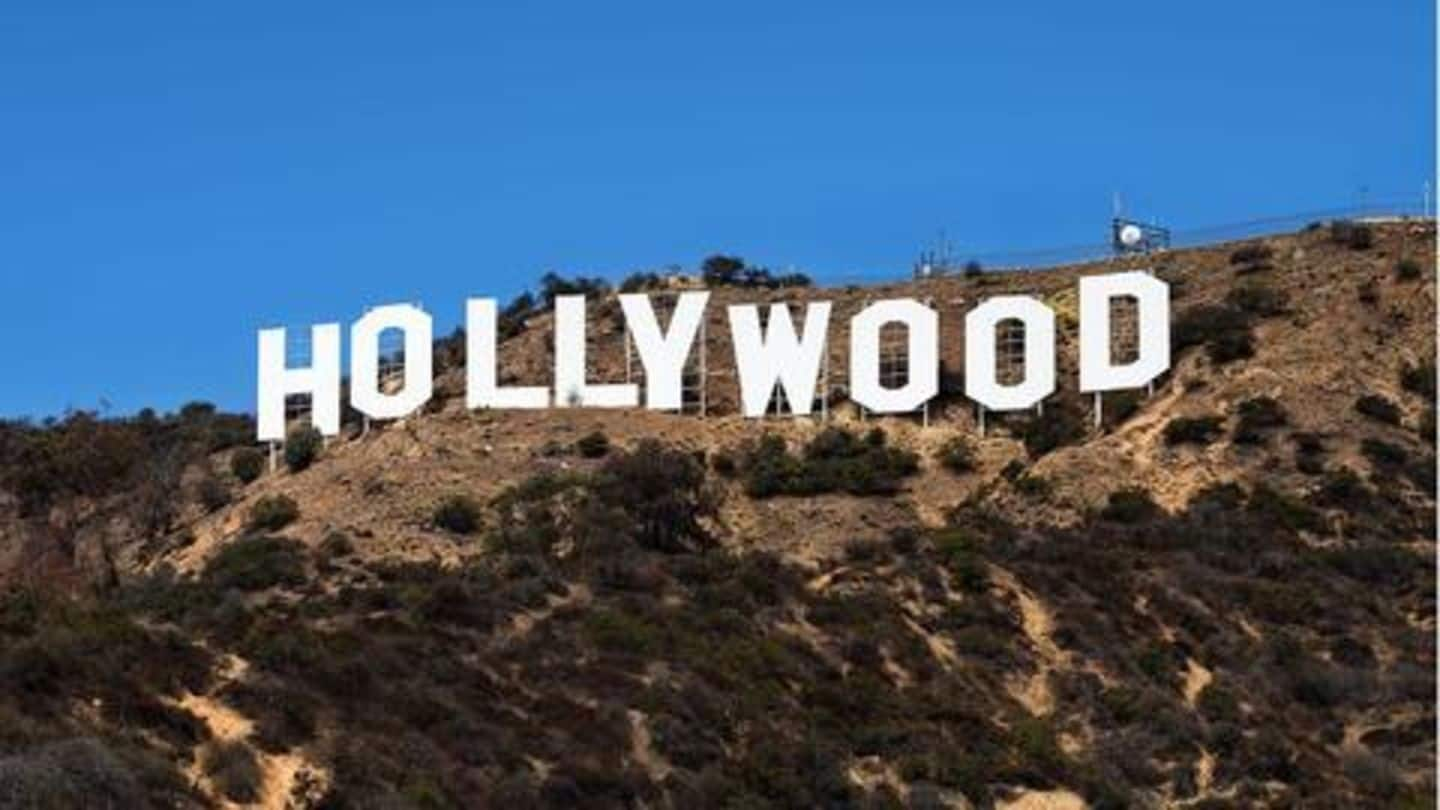 In Hollywood, there are stalwarts like Tom Cruise, Arnold Schwarzenegger, Leonardo DiCaprio, Oprah Winfrey, who have made it big on their own. And then there are some who already had their paths paved, courtesy their actor-fathers. The first push these fathers give is casting their children in their films. So, let's take a look at some famous Hollywood father-son duo who've appeared onscreen together.
Will, Jaden made smashing appearance in 'The Pursuit of Happyness'
Everyone loves Will Smith, and this affection gets extended to his son, Jaden, too, who has proved his potential in films like The Karate Kid, The Pursuit of Happyness, After Earth, etc. While The Karate Kid was bankrolled by Will, he acted with Jaden in The Pursuit of Happyness (2006), and After Earth (2013). The Pursuit of Happyness also marked Jaden's entry to Hollywood.
Actors' family: Robert Downey Sr., Robert Downey Jr., Indio Falconer
Next on the list is Downey family. Robert Downey Sr. is known for writing and directing the underground film Putney Swope, a satire on NY Madison Avenue advertising world. His son, Robert Downey Jr., had acted in his father's 1970 movie Pound, marking his debut. He extended this gesture to his son Indio Falconer, who played his younger version in Kiss Kiss Bang Bang.
Charlie Sheen has an equally attractive father, acclaimed actor Martin
Then, there is the Sheen duo - the charming Charlie Harper of Two and a Half Men and his equally charming father. Charlie is the son of numerous Emmy and Golden Globe Award winning actor Martin, and together they have appeared in Cadence (1990) and Wall Street (1987). In Cadence, Charlie played a rebellious inmate, while in Wall Street, he played a young stockbroker.
Like father, like son: Tom and Colin Hanks
Mention Hollywood and the name of Tom Hanks pops up. Known for his versatility, the 63-year-old surely has transferred this gene to his eldest son, Colin. Tom and Colin have appeared as father-son in the 2008 comedy-drama, The Great Buck Howard, which is also one of the highlights of the 41-year-old's acting career. Though Tom is more famous, Colin is gearing up.
'It Runs In The Family' had three generations of Douglas
The 2003 comedy drama, It Runs in the Family might have been a failure critically and commercially, but it stands out because of one thing: It has Kirk Douglas, his son Michael Douglas, and Michael's son Cameron Douglas, playing three generations of a family, Mitchell Gromberg, Alex and Asher, respectively. Also, Diana Douglas, Michael's real-life mother and Kirk's ex-wife, plays Kirk's character's wife.
Hollywood legend Clint Eastwood, son Scott did three films together
Clint Eastwood, known as an enduring cultural icon of masculinity, has won a lot of honors: Academy Awards, Commander of the Ordre des Arts et des Lettres, Legion of Honour medal. His youngest son, Scott is trying to follow him, and has "auditioned for pretty much every one of my father's movies." Together they appeared in Gran Torino, Invictus, and Trouble with the Curve.
Donald and Kiefer Sutherland appeared in 'A Time to Kill'
Kiefer Sutherland, currently portraying President Tom Kirkman in the Netflix political drama series Designated Survivor, is quite a popular name. His father, Donald, is no less. In fact, he is considered a living legend, with a film career spanning more than five decades. Together these two acclaimed actors have appeared in the 1996 crime drama, A Time to Kill, a commercial and critical success.
Josh 'Thanos' Brolin is son of famous actor James
This list ends with our very own Thanos, Josh Brolin. He's known for a wide range of films like The Goonies (1985), Mimic (1997), Hollow Man (2000), Grindhouse (2007), No Country for Old Men (2007), American Gangster, etc. Notably, he is the son of two Golden Globes and an Emmy winner James Brolin, with whom he had appeared in TV film Finish Line.