Randhir Kapoor is suffering from dementia, says nephew Ranbir
Randhir Kapoor is suffering from dementia, says nephew Ranbir
Written by
Shreya Mukherjee
Mar 31, 2022, 07:04 pm
2 min read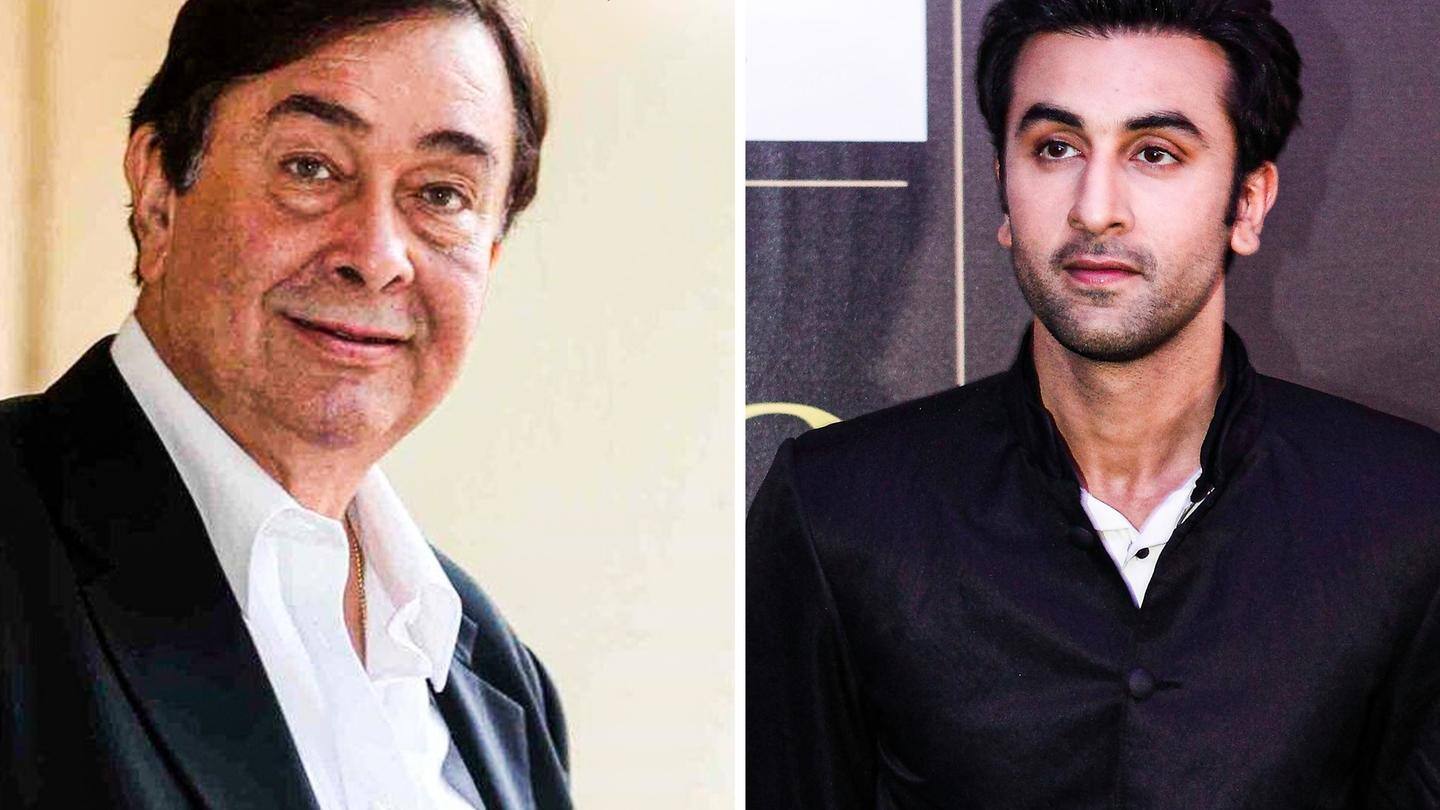 Veteran Bollywood star Randhir Kapoor is going through the early stage of dementia, his nephew and actor Ranbir Kapoor has revealed. While speaking about his father, Rishi Kapoor's last film Sharmaji Namkeen which premiered on Thursday, Ranbir spoke about his uncle's condition to a portal. He also shared Kapoor's reception of Sharmaji Namkeen. Notably, the light-hearted comedy got released on Amazon Prime Video.
Where did Ranbir speak of the same?
While promoting Sharmaji Namkeen at an event, Ranbir recalled how his entire family had reacted to it at a pre-screening. "My uncle Randhir Kapoor, who is going through an early stage of dementia, came to me after the film and said, "Tell dad that he is amazing, and where is he, let's call him"," Ranbir, who is awaiting the release of Brahmastra, revealed emotionally.
Earlier, Kapoor said about living in brothers' absence
Trying to explain how a good film can transcend various borders, Ranbir added: "Art crosses the boundaries of medical conditions." Notably, Rishi Kapoor passed away on April 30, 2020, after a two-year battle with cancer. Within a year, the youngest of the three brothers, Rajiv also passed away. Kapoor had earlier opened up about the struggle of living in the absence of his brothers.
Kapoor has donned several hats
Eldest son of Bollywood actor/producer Raj Kapoor and Krishna Kapoor, Kapoor debuted on the screens during the 1970s. Later, however, he turned to producing and directing. The 75-year-old married actor Babita Kapoor, however, they got separated soon thereafter. He shares established actors Karishma Kapoor and Kareena Kapoor Khan with Babita. Last year, Kapoor was hospitalized for a while after contracting COVID-19.
Meanwhile, 'Sharmaji Namkeen' is currently streaming
Meanwhile, Ranbir was justified in praising Sharmaji Namkeen. Set around a man in his late 50s struggling with footing in the mid of societal expectations and his passion for cooking, the Hitesh Bhatia directorial truly touches your heart. Rishi had fallen ill while filming and couldn't finish it. Later, makers had roped in Paresh Rawal to play his part as a tribute to him.