GoT S08E02 review: Multiple redemption arcs in a filler-like episode
GoT S08E02 review: Multiple redemption arcs in a filler-like episode
Written by
Siddharth Tyagi
Apr 22, 2019, 09:59 am
3 min read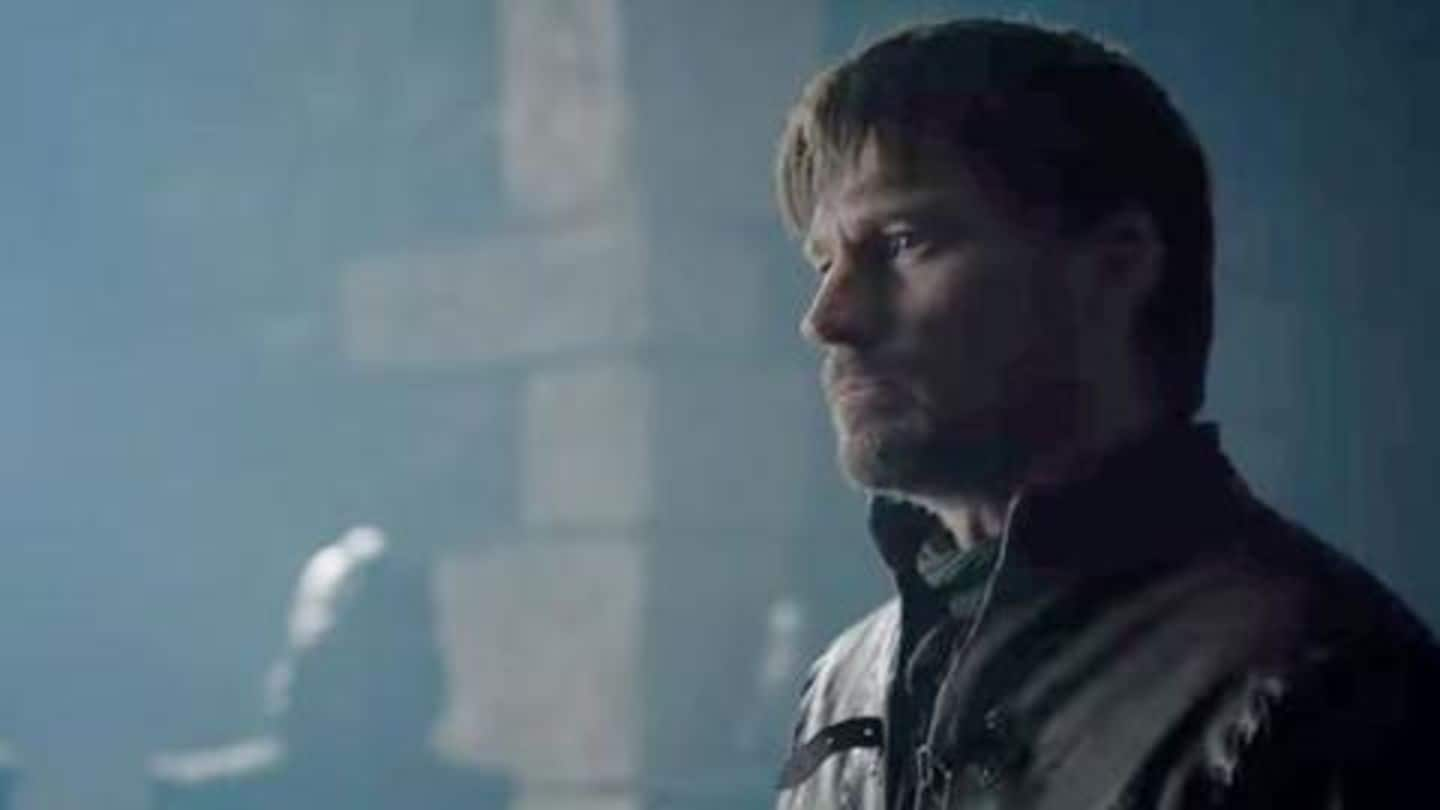 The second episode of Game of Thrones was all about the preparation for the upcoming war. We're told it begins in a few hours. Some characters get redeemed (at least for now) and others get their individual conclusions because it is certain that we won't be seeing all our favorite characters alive in the upcoming episodes. Here's our review of S08E02, GoT's war preview.
Jaime Lannister is here and he's sorry for everything
We left the first episode with Jaime arriving at Winterfell and getting the famous cold stare from Bran Stark. His pushing Bran off a building was probably what started it all (and the two acknowledge it as well). He apologizes, assures that he "promised to fight for the living" and is mostly forgiven by everyone surprisingly quickly (except Sansa Stark maybe).
The uneasy feeling about Tyrion Lannister
Maybe it's just me but whenever I see Tyrion's arc progress, there's an uneasy feeling that he is not going to survive the war. He faces anger of Daenerys when it is confirmed that Cersei isn't sending her armies north but because Jorah vouches for him, he is forgiven. He also listens to Bran's story off-screen and talks to Jaime about Cersei and Tywin.
All the key 'GoT' characters huddle up, converse, and sing!
Jaime, Tyrion, Brienne, Podrick, Davos, and Tormund show up in a room and drink wine together. They reminisce about their past wars and joke about surviving the war. I was hoping to see something shocking because GoT has spoiled me that way but the scene turned out to be quite wholesome actually. The meeting culminates with Podrick singing Jenny's Song (yay, book readers!).
Brienne the Beauty is now Ser Brienne, The Knight
Everyone likes Brienne, but Tormund likes her a little more. In one of the most hilarious scenes of the entire series, we see Tormund explaining why he's called the Giantsbane and telling Brienne that he'd make her a knight ten times if he were a king. Turns out, you don't need a king to knight someone and Jaime subsequently knights her. Tearjerker!
Jorah gets Heartsbane, Gendry gets Arya, Theon gets a hug
Sam gives the Valyrian Steel sword, Heartsbane to Jorah because Jeor Mormont taught Sam how to be a man. Arya and Gendry finally sleep together and Sansa hugs Theon who shows up at just the right time. Everyone sets up a war council where they strategize about how Bran will be the bait to lure the Night King. He has his mark after all.
Jon and Dany: Here comes the big reveal
Jon has a nice little moment with all that's left of his Night's Watch brothers. Tension between him and Daenerys is palpable and as the episode nears toward its ending, he finally reveals his true lineage to Dany. Not sure what she loves more, Jon or the Throne? The White Walkers arrive in the final scene. Night King, however, is nowhere to be seen.
Opinion: A filler episode that serves its purpose
This episode probably won't get the amazing ratings that other Game of Thrones episodes enjoy. It was nevertheless a nice filler that tied some loose ends and gave a lot of characters the redemption or completion they deserved. The most awaited episode is the next one but this one was probably the best pre-war story we could ask for. Verdict: It serves its purpose