Goodbye Batfleck! Robert Pattinson to be the new Batman
Goodbye Batfleck! Robert Pattinson to be the new Batman
Written by
Siddharth Tyagi
May 17, 2019, 07:15 pm
2 min read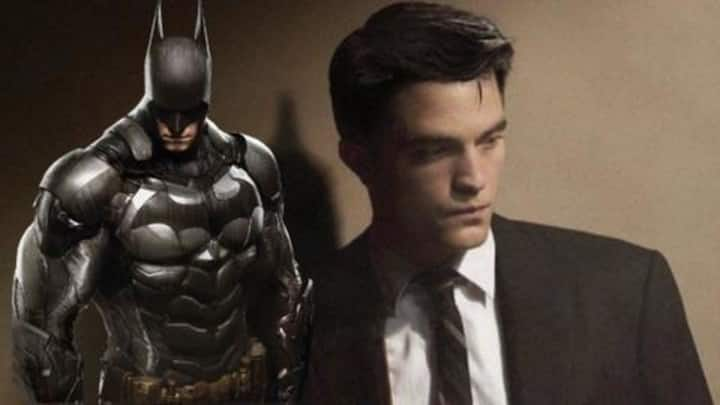 Hold your breath, for there is a new Batman in town! Robert Pattinson, who played Edward (the vampire who sparkled) in the Twilight series seems all set to take up the mantle of the Dark Knight in the upcoming movie, The Batman. The film will release on June 25, 2021, with Matt Reeves assuming directing duties. Read on to know more about the story.
The deal is still under negotiations
While Robert is the top choice for the role, the deal is not yet finalized. There has been no official confirmation from Warner Bros. yet. Notably, pre-production on The Batman will start this summer as the director is busy finalizing the script. If finalized, the 33-year-old Pattinson will be the second-youngest actor to play Batman on the big screen. Christian Bale was the youngest.
Matt Reeves has directed two films from a popular franchise
Interestingly, Matt Reeves was the man behind the last two Planet of the Apes sequels, War for the Planet of the Apes and Dawn of the Planet of the Apes. The director, also known for Cloverfield, took over from Ben Affleck in January 2017. When Affleck decided to quit the franchise, Matt was given the freedom to choose his own Bruce Wayne.
Warner Bros. taking time to ensure the upcoming film's success
The studio, still recuperating from the failures of Batman v Superman and Justice League, has decided to give Reeves plenty of time to work on the next film's script. While there is no official confirmation, The Batman might begin filming from late 2019 or early 2020. Dylan Clark, who has previously collaborated with Reeves, will work on this film as well.
Robert Pattinson could be perfect for the role
He definitely got the looks! Pattinson is more than just a Twilight heartthrob. He has been working in some offbeat arthouse films and will also be featuring in a Christopher Nolan movie, set to release on July 17, 2020. The actor will appear in four films this year- Claire Denis' High Life, Robert Eggers' The Lighthouse, Netflix' The King and Waiting for the Barbarians.