Sukesh Chandrasekhar targeted Sara Ali Khan, Janhvi Kapoor, Bhumi Pednekar?
Sukesh Chandrasekhar targeted Sara Ali Khan, Janhvi Kapoor, Bhumi Pednekar?
Written by
Pallabi C Samal
Feb 24, 2022, 12:02 pm
3 min read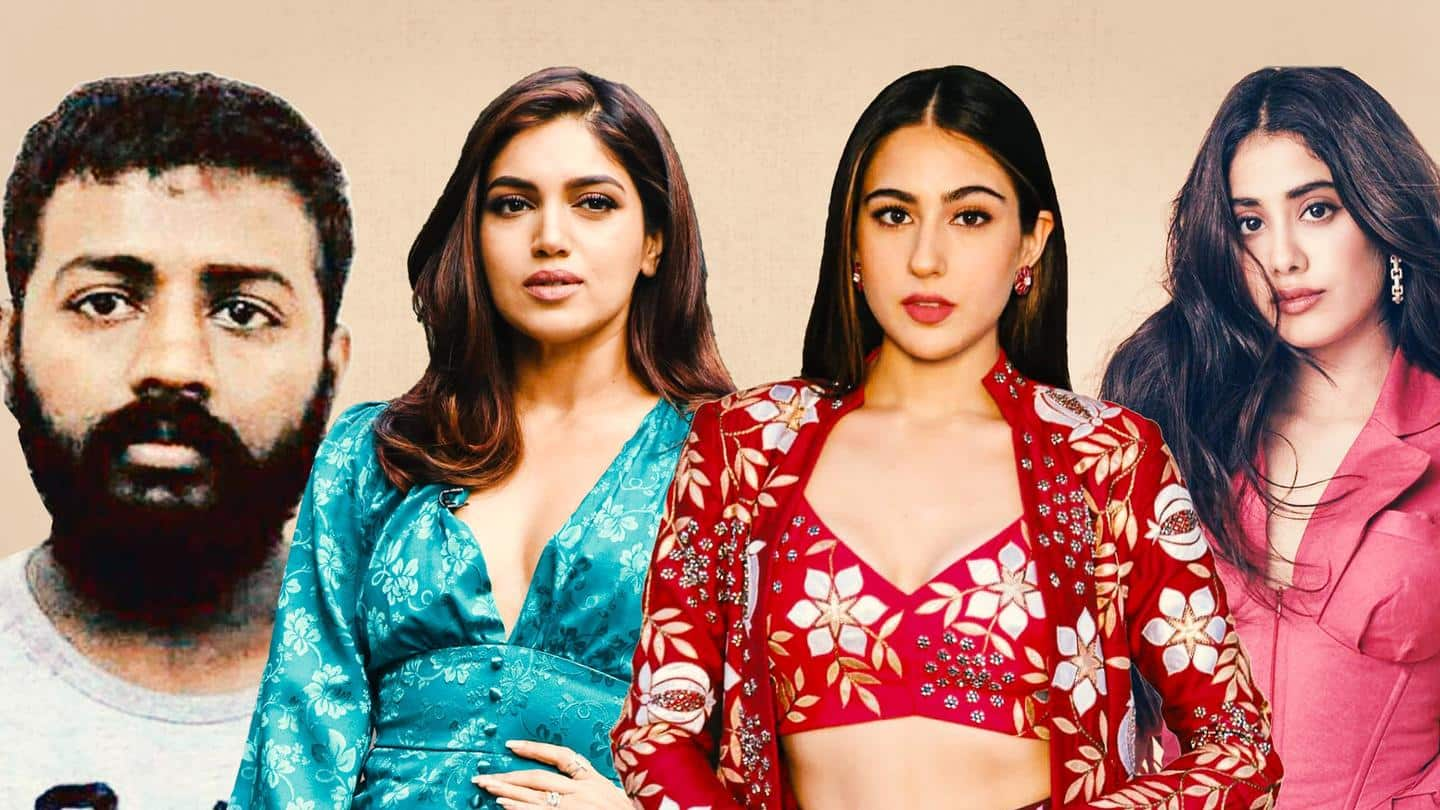 Apart from Nora Fatehi and Jacqueline Fernandez, alleged conman Sukesh Chandrasekhar also had his eyes set on Sara Ali Khan, Janhvi Kapoor, and Bhumi Pednekar. He had given them expensive gifts, too, claims a report. As per an estimate, Chandrasekhar, currently lodged in Tihar jail in connection with a Rs. 200cr fraud case, had spent Rs. 20cr on various actors and models since 2015.
Chandrashekhar contacted Khan last year in May
Chandrashekhar had texted Khan on May 21, 2021, introducing himself as Suraj Reddy, according to India Today. He apparently told Khan that "he would like to gift her a car as a family gesture, and mentioned that his CEO, Mrs. (Pinky) Irani, had tried to contact her," sources told the portal. After repeatedly declining the gifts, Khan finally accepted a box of chocolates.
Here's more on how Chandrasekhar targeted Khan, Kapoor
Khan was also questioned by the Enforcement Directorate (ED). She replied to the agency via a letter dated January 14, 2022, saying that after the box of chocolates, Reddy aka Chandrasekhar also sent her a Franck Muller watch. Kapoor was next in line for Chandrasekhar. In July 2021, his wife Leena Maria Paul invited the actor to inaugurate Nail Artistry, a salon in Bengaluru.
This is what Kapoor received from the conman
Kapoor, unaware of Chandrasekhar and Paul's criminal record, received a payment of Rs. 18.94 lakh in her bank account for the inauguration. Not just the money, Kapoor also received an expensive Christian Dior tote bag from Paul's mother on the day of the event. Notably, this was part of the amount Chandrasekhar extorted from Aditi Singh, the wife of former Ranbaxy promoter Shivinder Singh.
Pednekar was contacted in January 2021
Meanwhile, Pednekar's case is a bit interesting compared to Khan and Kapoor. Last January, Irani contacted her posing as the Vice-President HR, News Express Post (NEP). She told Pednekar that Suraj (Chandrasekhar), NEP's chairperson, wanted to discuss a project with her and also gift her a car as he was a huge admirer of Pednekar. With the ground set, it was now Chandrasekhar's turn.
Here's more about Pednekar, Chandrasekhar's association
Chandrasekhar reportedly contacted Pednekar the next day and told her his name was Shekhar and repeated Irani's proposal. Some months later, Irani again texted Pednekar saying Suraj (Chandrasekhar) wanted to gift her a car and the same day the conman contacted Pednekar introducing himself as Suraj from NEP Group. But, the actor did not receive any gifts from Suraj/Shekhar or Chandrasekhar. (Source: India Today)