#SuperheroHistory: 'Shaktimaan' fan; do you know these facts?
#SuperheroHistory: 'Shaktimaan' fan; do you know these facts?
May 06, 2019, 10:23 pm
3 min read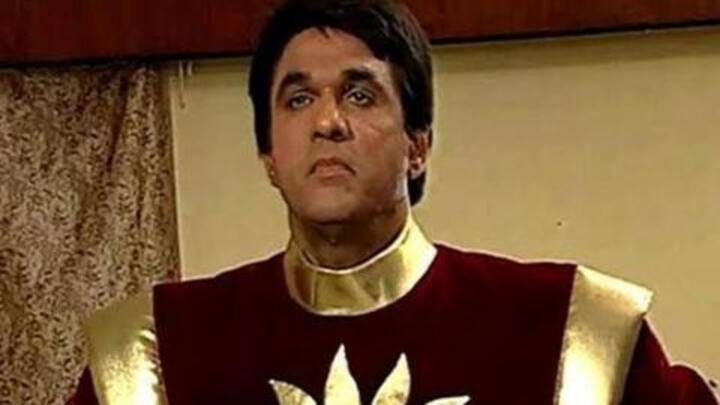 Such was the impact of Shaktimaan on us 90s kids that we still remember every word of its catchy opening music. Shaktimaan was a hero who influenced the majority of our generation with inspirational stories and a moral that 'Good Triumphs Over Evil'. The show introduced kids to the world of superheroes (and terrifying villains) and became a cultural phenomenon. Here's more about Shaktimaan.
The line "Yeh avtaar nahi hai…" was a lie!
Shaktimaan's theme song said that he's not a reincarnation (avtaar) but a simple human. This, however, turned out to be incorrect when we were told that he is actually a reincarnation of a saint, Shri Satya, who in turn descended from Mahabharata's Bhishma Pitamah (another famous role played by Mukesh Khanna) Not that I am complaining. The 'Shakti Punja' storyline was pretty amazing.
The show tied Hindu mythology with Shaktimaan's superheroic charm
Shaktimaan's origin story is quite interesting. He is a human who was able to strengthen the 7 chakras of his body through Kundalini Yoga and became a superhuman. This was a great way of introducing meditation and yoga to young children. As the series progressed, it focused on moral topics like truth, non-violence, identifying good and from bad, and the teachings of Bhagavad Gita.
Shaktimaan's alter ego was inspired by an American comedian
'Gangadhar hi Shaktimaan Hai' is a famous line from the show (and also my WiFi password, all caps). But did you know that the appearance of Shaktimaan's alter-ego "Pandit Gangadhar Vidhyadhar Mayadhar Omkarnath Shastri" was inspired by American comedian Jerry Lewis? Mukesh Khanna confirmed this in an old interview that he got the idea of his buck teeth and floppy hair from Jerry Lewis.
Mukesh Khanna wasn't happy with the show's special effects
The lead actor, Mukesh Khanna also served as the show's producer and wished Shaktimaan's special effects to be like that time's Terminator or Superman. Back then, computer animation was a new concept in India (looking at some films, it still is) and they had to make do with the available technology. Mukesh accepted that he wasn't too happy with it. We feel you, Mukesh!
His numerous powers and an almost equal number of villains
Let me just list a few of them so you can see for yourself. Powers: Superhuman speed, strength, durability, telepathy, teleportation, telekinesis, freeze-ray, shooting fire, conjuring an astral body, controlling all light and sound waves, near-omniscience, near-omnipotence, etc. Villains: Tamraj Kilvish, Dr. Jackal, Sahab, Kakodar, Natasha, Electric-man, Kapala, Kekda Man, Jonk Jonkaa, Matandeeka, Kitanuman, Pretolla, Stone-man, Plastica, and many more. Being Shaktimaan ain't easy!