6 famous Indians who found love in Pakistani celebrities
6 famous Indians who found love in Pakistani celebrities
Written by
Trivesh Sharma
Feb 24, 2022, 10:24 pm
3 min read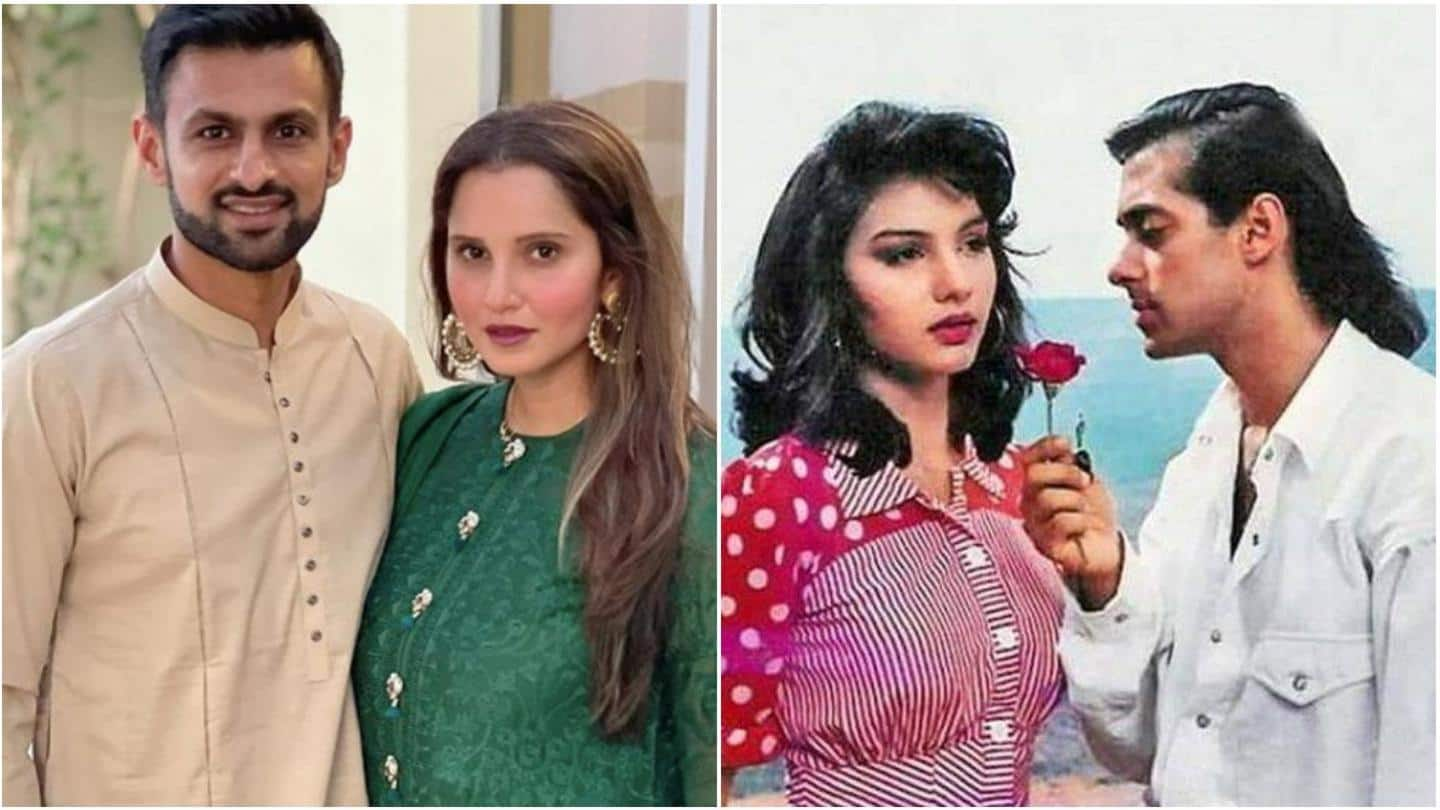 Even though India and Pakistan share a rather turbulent relationship, love across the borders is not unheard of. Several Indians have found their partners on the other side of the border and vice versa. While we can't possibly name them all, here are six popular Indian celebrities who ended up falling for Pakistani personalities.
Shoaib Malik and Sania Mirza
Pakistani cricketer Shoaib Malik and Indian tennis queen Sania Mirza's cross-border love was a surprise for both nations. The couple had first met at a restaurant in 2004 in Hobart for barely two minutes. After that, Malik met Mirza during one of her tennis matches. It was the third visit that sparked an interest between the two. The couple eventually got married in 2010.
Salman Khan and Karachi-born actress Somy Ali reportedly dated for eight years. Ali fell crazily in love with Salman after watching Khan's Maine Pyaar Kiya. She also left Florida to join Bollywood just to marry him. Their relationship had started in 1994 and lasted until Khan began dating Aishwarya Rai. Ali has since claimed that Khan cheated on her with Rai.
Wasim Akram and Sushmita Sen
Pakistani cricketer Wasim Akram and Bollywood actor Sushmita Sen were once in a relationship after having met on the sets of a dance reality show. Apparently, it was the first meet itself that sparked a friendship between them, but Akram was married at the time. After Akram's wife died in 2009, the two dated briefly before breaking up.
Indian filmmaker Imtiaz Ali, who was married to Pretty Ali for 10 years, was newly single in 2012. Reports suggest that after the marriage ended, he got close to Pakistani model Iman Ali. In fact, before the release of Rockstar (2011), they had also visited Delhi's Nizamuddin dargah together. After a while, their love fizzled out and the model returned to Pakistan.
Imran Khan and Zeenat Aman
Pakistan Prime Minister Imran Khan had charmed many women while he was a cricketer. Around the 1970s, when Pakistan's cricket team was touring India, Khan met Bollywood actor Zeenat Aman. Soon, the two started dating. But things didn't work out and their story ended on a bad note. Khan has since been married thrice, while Aman has been married twice.
Veena Malik and Ashmit Patel
Pakistani actor Veena Malik and Indian actor Ashmit Patel—the hottest couple on Bigg Boss 4—did not care for the cameras. They indulged in PDA, setting temperatures soaring (and the TRPs, too). However, once the show ended, their chemistry appeared to have died down. The couple had an ugly break-up and they distastefully went on to shame each other in public.