'Spider-Man: Homecoming' earns Rs.42cr, outgrosses Bollywood films in India
'Spider-Man: Homecoming' earns Rs.42cr, outgrosses Bollywood films in India
Jul 10, 2017, 06:01 pm
2 min read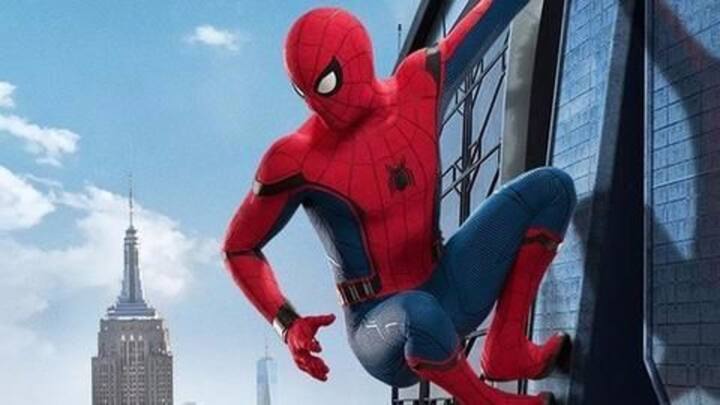 "Your friendly neighborhood Spider-Man" has swung his way to rule the box office. In India, 'Spider-Man: Homecoming' outgrossed local Bollywood films - Sri Devi's 'Mom' and Paresh Rawal's 'Guest Iin London' - by earning Rs. 42crore in its opening weekend. In North America, the film earned Rs. 750crore as against an industry expectation of Rs. 515-710 crore. Worldwide, it has grossed Rs. 1600crore.
'Spider-Man' films always a hit in India
Three out of the top 10 Hollywood releases in India are Spidey films. The Tobey Maguire-starring 'Spider-Man 3' (2007) is at number 7, followed by Andrew Garfield's 'Amazing Spider-Man' (2012) at 9 and its 2014 sequel at number 10.
What the film's all about
In 'Spider-Man: Homecoming' the web slinger and his alter ego Peter Parker (played by Tom Holland), must juggle the secret life of a masked superhero with his high school responsibilities. Spider-Man soon encounters Adrian Toomes (Michael Keaton), an arms dealer who's also the winged villain Vulture. Luckily, Spidey has a little help from…. (We're gonna stop here, NewsBytes has a strict no spoiler policy).
Critics love 'Spider-Man: Homecoming'
The Spider-Man reboot stars Robert Downey Jr., Marissa Tomei, Zendaya, Donald Glover and Jon Favreau. The film is a result of a 2015 deal between Sony, which owns Spider-Man's film rights, and Walt Disney which allowed Spidey to join his fellow Marvel superheroes, starting from 'Captain America: Civil War.' 'Spider-Man: Homecoming' has an 8.2/10 IMDb rating and 93% Rotten Tomatoes rating.