#ComicBytes: Vision's history which hasn't been covered in the movies
#ComicBytes: Vision's history which hasn't been covered in the movies
Written by
Siddharth Tyagi
Mar 28, 2019, 06:49 pm
2 min read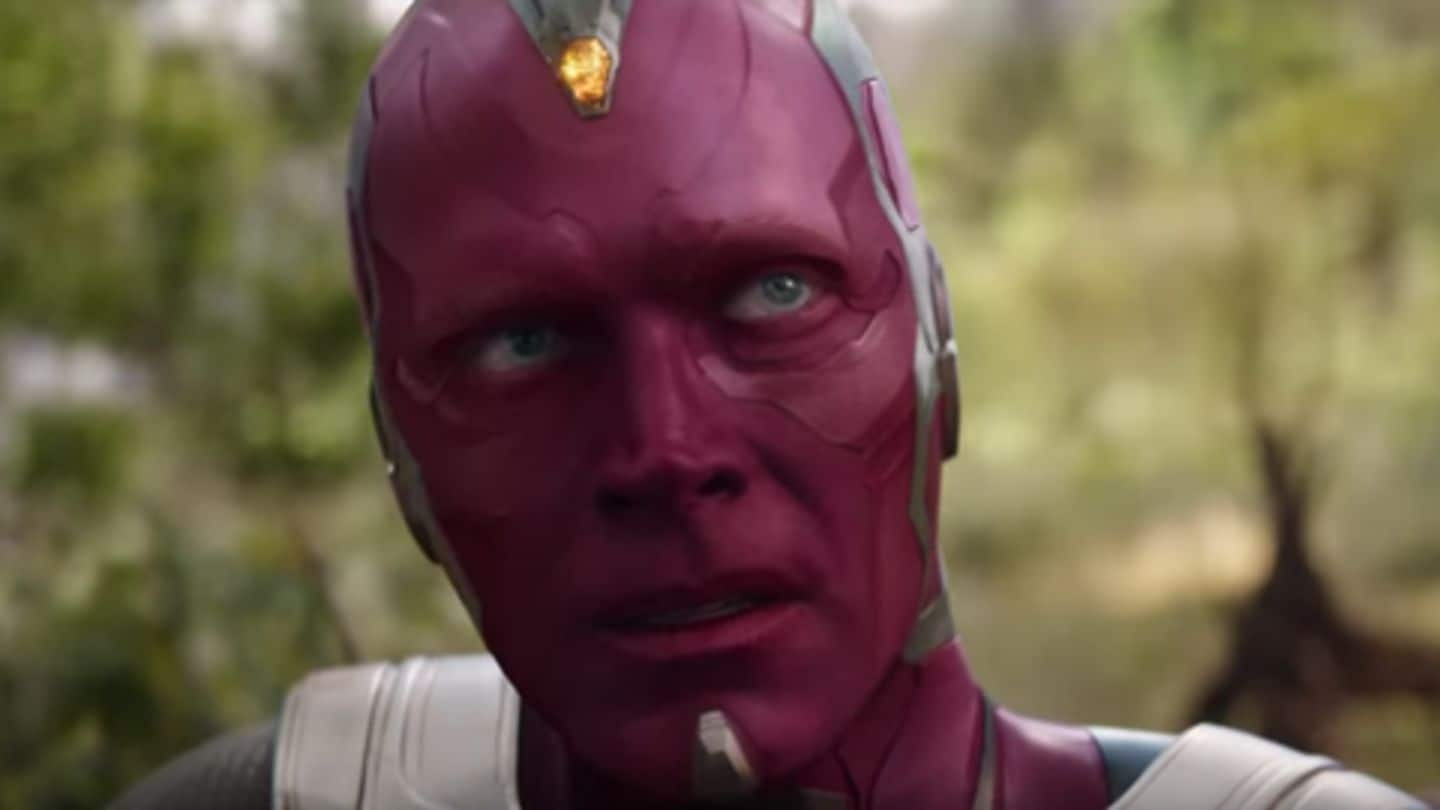 Vision's origin in Avengers: Age of Ultron left a lot of fans baffled. His origin story in the comics, however, is even more interesting. Dubbed as one of the most powerful beings, he's not an android or a robot. He is a 'synthezoid', although the term is never mentioned in the movies. Here are some Vision facts that only true comics readers will know.
Originally evil, Vision almost ended the Avengers and The Wasp
His saga began in the year 1968, when he was created by Ultron. The name, Vision, was given to him by Janet Van Dyne (The Wasp). As soon as he appeared, he almost killed The Wasp and The Avengers, but stopped because he was sentient and had human feelings and emotions. Because of these emotions, he eventually became good and turned against his creator.
Magneto from X-Men is his father-in-law
The romantic angle between Scarlet Witch and Vision has been well documented in the movies. What isn't mentioned is that she is the daughter of Max Eisenhardt (Magneto). Because she (spoiler alert!) eventually marries Vision in the comics, Magneto becomes his father-in-law. Even if he is one of the most powerful beings in the universe, having such a father-in-law must have been pretty hard.
He has had twin boys with Scarlet Witch
Comics have time and again done the impossible. A synthezoid and a mutant having children is something you can see in comics only! In one of the storylines, Vision and the Scarlet Witch had twins, Thomas and William. The kids were absorbed by Mephisto (a demon) and erased from existence, driving Scarlet Witch insane. They were later reincarnated as Young Avengers, Wiccan and Speed.
Vision once served as the leader of The Avengers
He might not be as prominent as Captain America in movies, but for a brief time, Vision did lead the Avengers. In Avengers #242-243 (1984), when Earth was surrounded by threats and key Avengers' members were attending Hawkeye's wedding, he assumed the leader position. The most notable thing he did at that time was splitting the Avengers into East and West coast teams.