#ComicBytes: Instances when Thanos was actually a good, heroic guy
#ComicBytes: Instances when Thanos was actually a good, heroic guy
Written by
Siddharth Tyagi
Apr 27, 2019, 05:30 pm
3 min read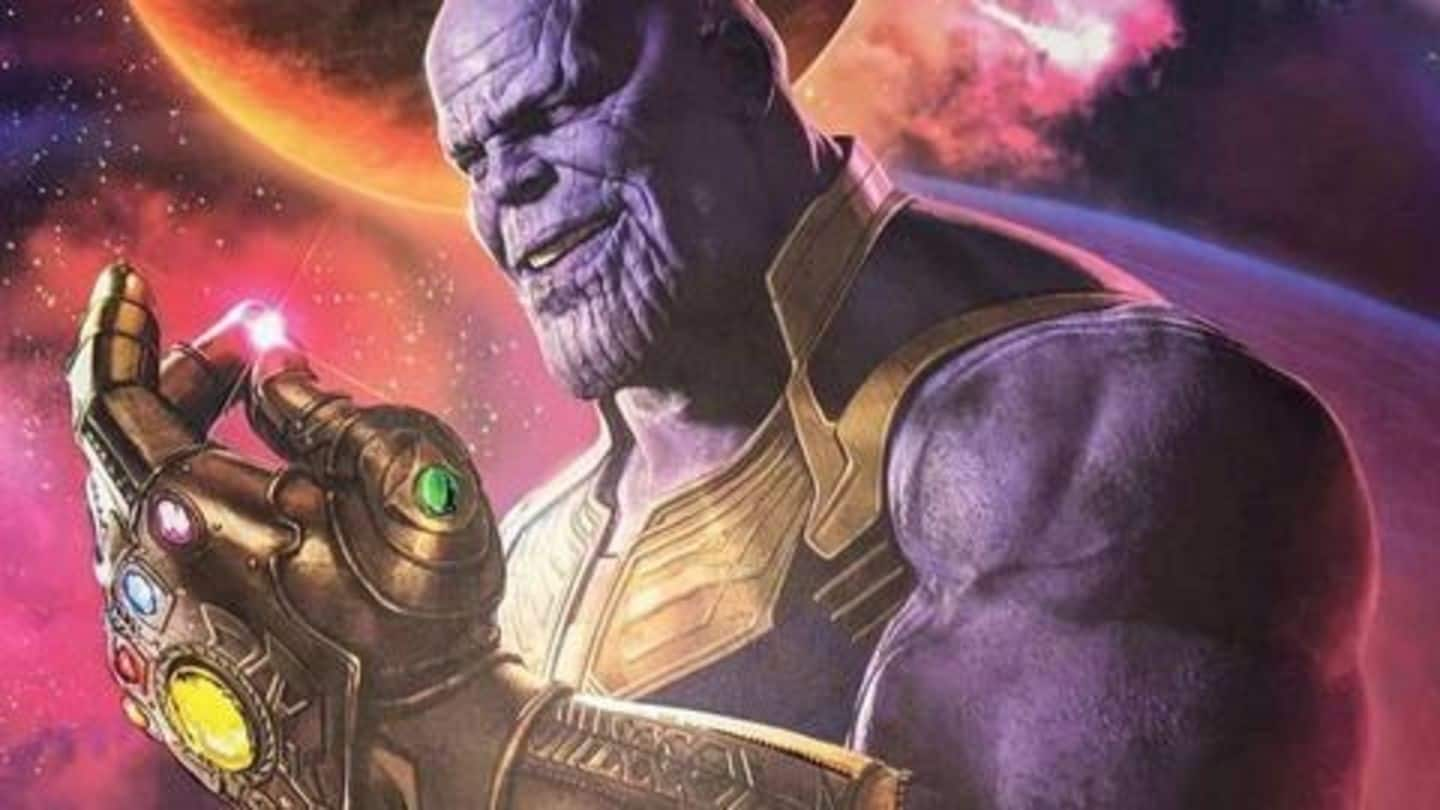 Thanos is the strongest villain in the MCU and a character who killed trillions of beings with a single snap of his fingers. Some might even say that he is the embodiment of pure, unadulterated evil. The Mad Titan, however, isn't as evil as people think. He has done some pretty nice things in his past (in the comics, at least). Here are some.
Thor went insane and caused chaos until Thanos stopped him
In one storyline, Thor went insane and brought about unprecedented destruction. Asgard's powerful forces tried to stop him but no one could control the God of Thunder. Silver Surfer had to intervene but even he proved to be no match. He called upon Thanos and the Titan obliged and played an important part in bringing Thor down, receiving gratitude in the end.
Teamed up with the Avengers to stop an evil Nebula
During the 'Infinity War' arc, Nebula somehow got her hands on the Infinity Gauntlet and wreaked havoc. Thanos teamed up with a team of heroes led by Doctor Strange and Adam Warlock to stop his adoptive daughter as she became hell-bent on destroying the universe. They were able to separate the gauntlet from her and it was given to Adam Warlock for safekeeping.
Stopped Magus and thereby the universe, again
Adam Warlock is one of the most powerful characters in the Marvel Universe. In the comics, he broke apart the Infinity Gauntlet of Thanos. But he has an evil incarnation, Magus, who wanted to get hold of the gauntlet and bring forth destruction. Avengers and other heroes tried their best but Magus was stopped only when Thanos joined the fight with some well-thought-out plans.
Became the guardian of the Reality stone/gem
Adam Warlock was deemed unworthy of wielding the Infinity Gauntlet by the supreme being in Marvel Universe: The Living Tribunal. For safekeeping, the stones were distributed among six trustworthy people: Moondragon, Pip, Gamora, Drax, Adam, and Thanos. Thanos might've been evil but at least he never tried to destroy reality as we know it, therefore he was deemed worthy of guarding the reality stone.
Did whatever he did to woo the woman he loved
People do crazy things in love and if the aforementioned love is Death itself, the crazy quotient moves up several notches. Thanos is madly in love with Lady Death, the embodiment of, well, death and tries to destroy things and kill beings just to impress her. The craziest thing that he did, however, was creating his own female version (Terraxia) to make death jealous!