Tanushree on legal-notices: This is the price for speaking up
Tanushree on legal-notices: This is the price for speaking up
Oct 04, 2018, 02:49 pm
3 min read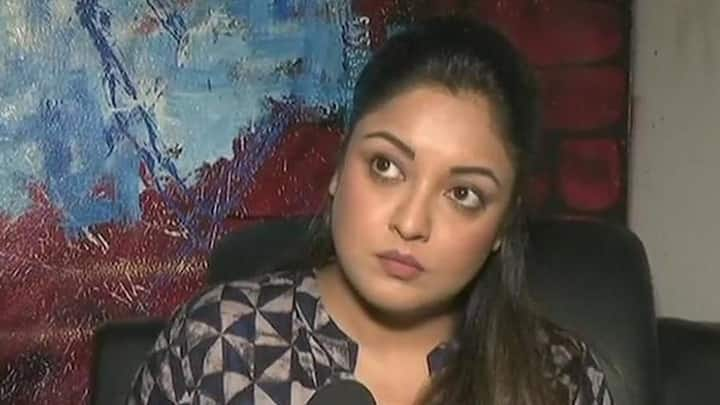 Tanushree Dutta's big fight against sexual harassment has now taken a new turn as the actress has received two separate legal notices from Nana Patekar and Vivek Agnihotri. The actress has made an official announcement and said she is paying the price for speaking up against sexual harassment. Notably, Tanushree had accused Nana and Vivek of harassing her in two different incidents.
Backstory: Nana and Vivek have been accused in different incidents
Tanushree has accused Nana Patekar of sexually harassing her during the shooting of a song of 'Horn Ok Pleassss' in 2008. She later accused director Vivek Agnihotri of his imprudent behavior during the shooting of 'Chocolate' in 2005. Tanushree alleged that Vivek asked her to strip and dance to give cues to co-star Irrfan Khan. But, she got support from Suniel Shetty and Irrfan.
Vivek, Nana's team are on a smear campaign against me
Talking about the legal notices, Tanushree stated that both Nana Patekar and Vivek Agnihotri are trying to suppress her fight for justice and dignity. "Both their teams are on a smear campaign against me by constructing outright lies and misinformation on social media platforms and other public platforms," Tanushree said in a statement. She also mentioned their supporters were weaving allegations against her.
Meanwhile, Vivek Agnihotri's lawyer terms the allegations frivolous
"The allegations leveled against my client Mr Vivek Agnihotri by Ms Tanushree Dutta for misbehavior and/or harassment are absolutely false, frivolous and vexatious. These allegations are deliberate and have been borne with an intent to attract publicity," said Vivek Agnihotri's lawyer Nidhish Mehrotra.
Separately, Tanushree reveals how MNS threats continue to haunt her
Tanushree also mentioned how she has been getting threats of violent attacks from MNS. The party has slammed Tanushree for 'maligning pride of Maharashtra' Nana, and for them, it is nothing more than a gimmick to enter 'Bigg Boss 12'. In fact, the party's youth wing has warned the BB12 makers of violence if Tanushree is invited as a participant. BB > #MeToo?
Tanushree's revelation about intrusion in her house
In her statement, Tanushree revealed that two unknown men tried to break into her house despite police protection. Narrating the incident, she said that this happened in broad daylight when the policemen, appointed for Tanushree's security, were on a lunch break. Luckily, the intruders were stopped by the security guards of the building just in time.
Will the 'dawn of justice' arrive for Tanushree?
Tanushree claimed that both the parties are trying to drag her into the protracted legal course. She also mentioned that given 'Tareek pe Tareek' scenario of our legal system, the accused will silence the media on the pretext of matter being subjudice. She is worried that the extended court cases (which is a usual scenario in India) will drain her mentally, financially and emotionally.
Tanushree is afraid of losing her new life
Tanushree, who moved to the US after 2008, said that it took her a while to get healed and find peace. But she is afraid to lose her new life amid the entire furor. Well, she has shown courage, and shouldn't give up now.