5 Bollywood superstars we miss watching on the silver screen
5 Bollywood superstars we miss watching on the silver screen
Written by
Ankita Chakravarti
Dec 06, 2017, 05:17 pm
3 min read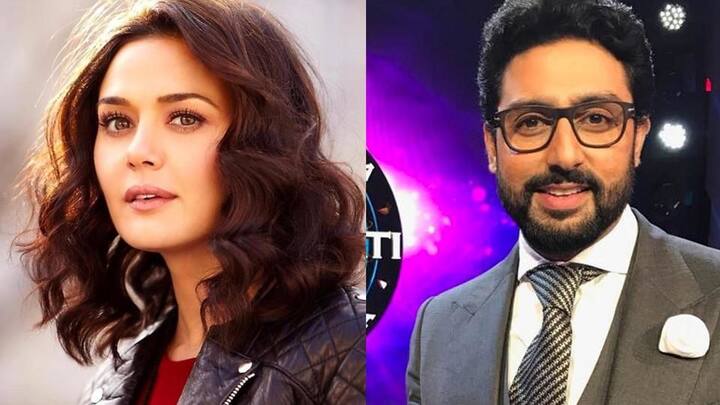 Bollywood has a bizarre yardstick to measure talent with. It is both saddening and surprising to see some less-talented actors flourishing in the industry, while some talented ones remain unnoticed for some godforsaken reasons. There are actors who have proved their merit time and again, but are now lost and forgotten. Here's a list of actors whom we think should be back on silver-screen.
Rani Mukherjee stays away from work post-marriage
Call it a personal choice or lack of better opportunities, Rani Mukherjee has been conspicuously missing on the silver screen, post her marriage. One doesn't need to be how good an actress Rani Mukherjee is but somewhere the double standards of Bollywood filmmakers shock us. However, Rani doesn't have to worry, she is married to the best filmmaker in town.
Preity Zinta is "Goodenough" being away from the screen?
It's been nearly a decade that Preity Zinta has been away from the silver screen. Although she remained in news because of her IPL team, her public break-up with Ness Wadia and her big fat-wedding with Gene Goodenough, there was never a news of her comeback on the big screen. Preity has given countless stellar performances, we can only hope to see her soon.
Abhishek Bachchan's unhealthy comparison with father Amitabh
Amitabh Bachchan is the living legend in Bollywood and comparing his son or anybody to him would be extremely unfair. Abhishek has given some excellent films like 'Guru', 'Dostana' and 'Sarkar' but he has been off the radar for a long time now. An actor of his calibre should be given more films, as Abhishek can really pull off his characters well.
Bipasha Basu was last seen two years back
Bipasha Basu has been away from the silver screen for a very long time now. She last appeared on screen in 2015 in 'Alone'. It is during the shoot of 'Alone' she met her husband Karan Singh Grover. It was also Karan's last film. Bipasha has given awesome performances in 'Raaz' and 'Corporate' and the actress can still outplay many existing ones.
Vivek Oberoi's fading charms after Krrish 3
We have seen him play the perfect lover in 'Saathiya', a baddie in 'Company' & 'Shootout at Lokhandwala'. Vivek has always done a splendid job. However, after his rather disappointing stint in 'Krrish 3', the limelight started to fade away from Vivek. Although his acting abilities can't be doubted, the filmmakers need to put his skills to good use now.