Meet the man who produced India's most expensive film '2.0'
Meet the man who produced India's most expensive film '2.0'
Dec 19, 2018, 12:33 pm
3 min read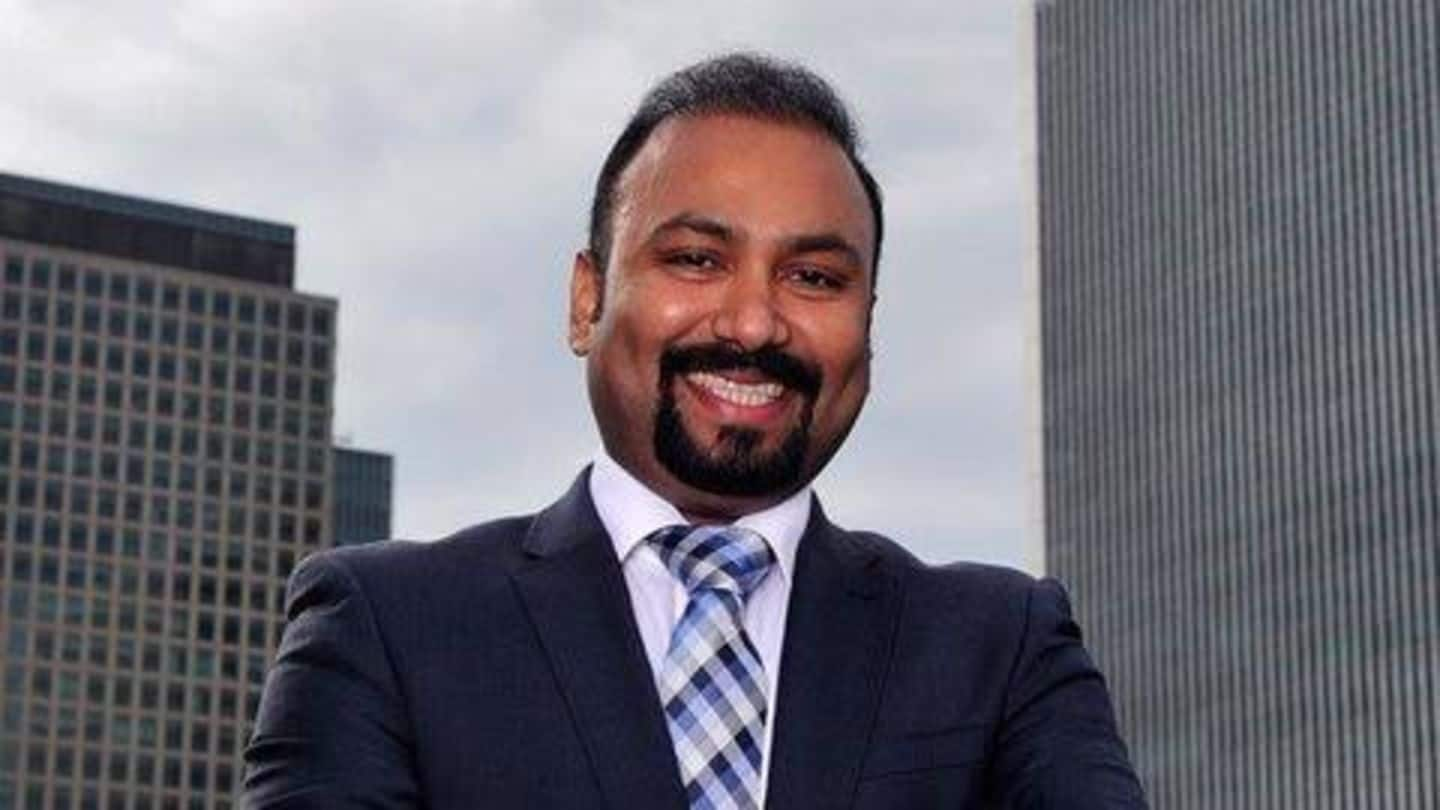 Akshay Kumar and Rajinikanth-starrer 2.0 has been creating a buzz since the start. The fact that it was the most expensive Indian film made so far, on a budget of Rs. 560cr, was the most interesting part. But did you know that the person who invested this huge amount is actually a former Sri Lankan immigrant? Meet Allirjah Subaskaran, a businessman settled in UK.
2.0 was one of the most anticipated films of the year, which featured two of the biggest stars of the Indian film industry. It has been receiving lukewarm response so far, but Akshay's stunning villainous look has been getting rave reviews from the audience. The movie is a sequel of Enthiran (2010) that featured Rajinikanth, in the dual role of Dr. Vaseegaran and Chitti.
Subaskaran moved to France during Sri Lanka's ethnic conflicts
Returning to Subaskaran, he's currently the chairman of Lycamobile, a UK-based telecommunications company. During Sri Lanka's ethnic conflict that started in 1983, the 46-year-old had fled with his family and shifted to France, where he initially worked in their family restaurant. Soon after, his family started helping other immigrants by distributing calling cards, which allowed them to remain connected to their families back home.
Subaskaran founded Lycamobile in 2006 in the Netherlands
Later, Subaskaran's family started producing the calling cards. He later moved to the UK in 1999, and founded Lycatel, with the idea to build a brand associated with international calling. In 2006, he started Lycamobile in the Netherlands. From there, the Lyca group expanded to Belgium, Denmark and other European countries. Lycamobile told Forbes it's currently serving 15 million customers across 23 countries.
Lyca has expanded to food, travel, health sectors
Lyca Group also runs three restaurants in London: Bella Costa, an Italian restaurant; Manjal, offering North Indian, South Indian, and Sri Lankan cuisine, and Loughton Grill House serving British and American cuisines Its travel company, LycaFly, offers flight and hotel packages through partnerships with more than 200 airlines and 400,000 hotels. The group's healthcare outfit, LycaHealth, has three health centers across London and Chennai.
Lyca Productions started in 2014, first movie project was 'Kaththi'
Subaskaran told Forbes that he loved watching Tamil films while growing up, and thus, in 2014, he started Lyca Productions, a productions and distribution company, based in Chennai. His first movie project was Kaththi in 2014 that featured South superstar Vijay. It was followed by a black comedy Nanum Rowdy Dhaan in 2015, which featured another Tamil star Vijay Sethupathi and Raadhika.
Did you know: Akshay's role was first offered to Schwarzenegger?
Subaskaran launched his most ambitious project- 2.0 in 2015, featuring Rajinikanth. Lyca had even approached Arnold Schwarzenegger for the villain's role, but the latter declined due to contractual issues, and thus the role was given to Akshay. The movie's music was composed by Oscar-winning musician A R Rahman. 2.0's box-office collection has already surpassed its budget earning Rs. 710 crore worldwide till now.