#ThodaRukShahRukh: SRK builds SRK+ hype with new video
#ThodaRukShahRukh: SRK builds SRK+ hype with new video
Written by
Shreya Mukherjee
Mar 24, 2022, 01:45 pm
2 min read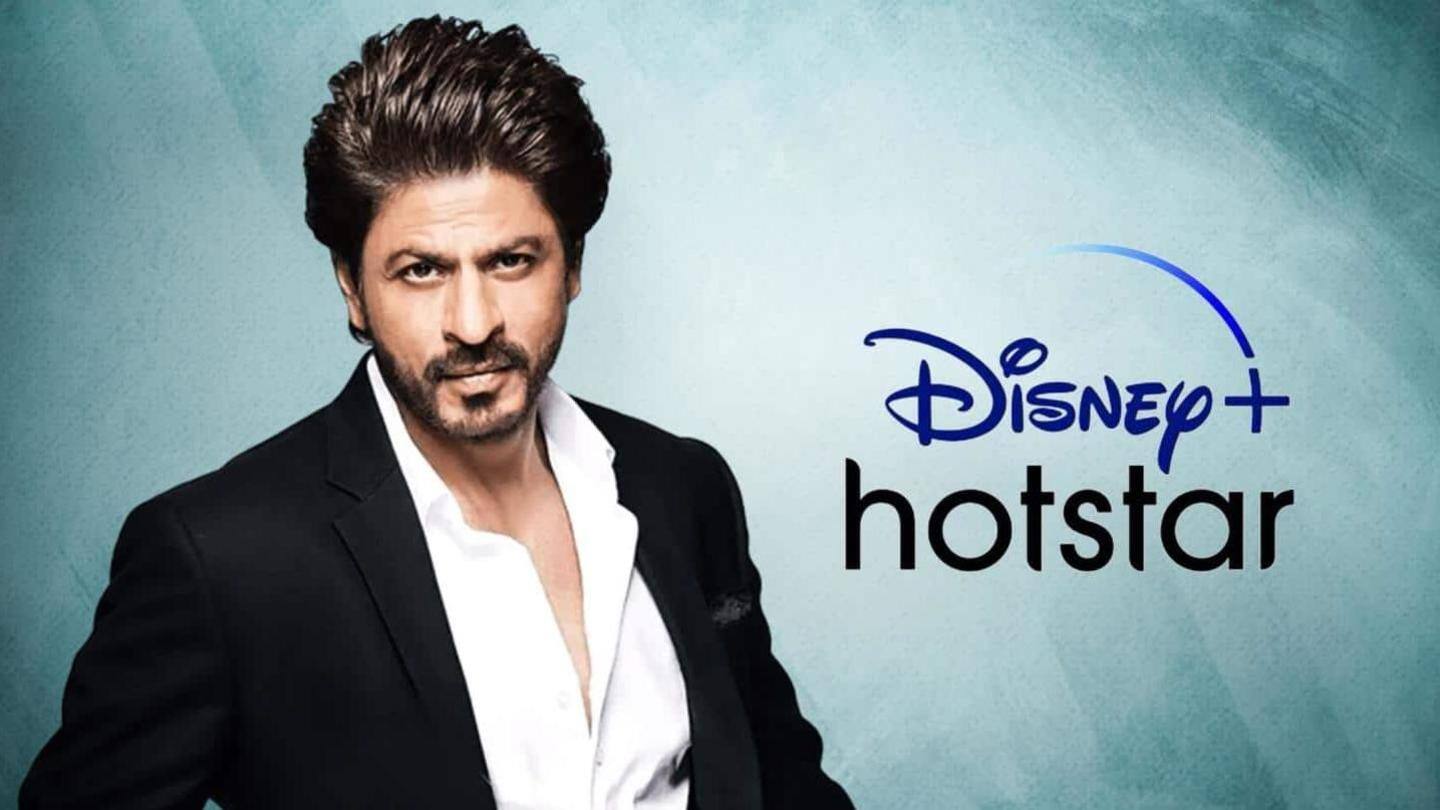 Earlier this month, Shah Rukh Khan knocked his fans over by teasing his own OTT platform, SRK+. While nothing much is known about the same, King Khan has now dropped yet another video where he gets trolled by Disney+ Hotstar. So will SRK+ be a part of Hotstar? Are the two platforms collaborating on new direct-to-digital releases? Here's what the new clip told us.
What does the clip show us?
This fun snippet opens up at Khan's house, where he is joined by his reel manager (Gopal Dutt) and filmmaker Anurag Kashyap having lunch. Dutt tells Khan Hotstar has taken away all the stars, pondering who will come to their app. Ever-smug and reassured, Khan says: "Let them go. SRK+ name speaks for itself." Then, Dutt tells him how successful Hotstar shows have been.
How does Anurag Kashyap fit into this whole thing?
SRK grows visibly irritated as Kashyap also joins in the mocking parade, by telling Khan how shows and movies like Human, Rudra, and A Thursday have been trending. Having had enough, Khan drops the director's phone into daal, effectively shutting him up. Then, a voice-over says: "Entertainment won't stop at Disney+ Hotstar, so Thoda Ruk Shah Rukh [wait a bit, Shah Rukh]."
SRK+ is surely an app, or is it?
Going by the clip, it can be guessed that SRK+ will indeed be an app. But it might also be a tactic to throw us off the real scent. Either way, the superstar has surely created a massive buzz around his prospective association with the OTT site. Now, with this clip, it seems like Kashyap will be helming the Zero star's digital debut.
Meanwhile, he was spotted shooting for 'Pathaan' in Spain
To inform you, if SRK+ becomes an OTT platform, it will be the first streaming platform to be established by an actor across any industry. And, certainly, only an actor at the Badshah of Bollywood's level, can pull this off. Meanwhile, Khan is currently preparing for his return to the silver screen with Pathaan. Recently, he was spotted shooting for it in Spain.