Five times Bollywood celebrities were trolled for their political "acumen"
Five times Bollywood celebrities were trolled for their political "acumen"
Dec 19, 2019, 02:17 pm
3 min read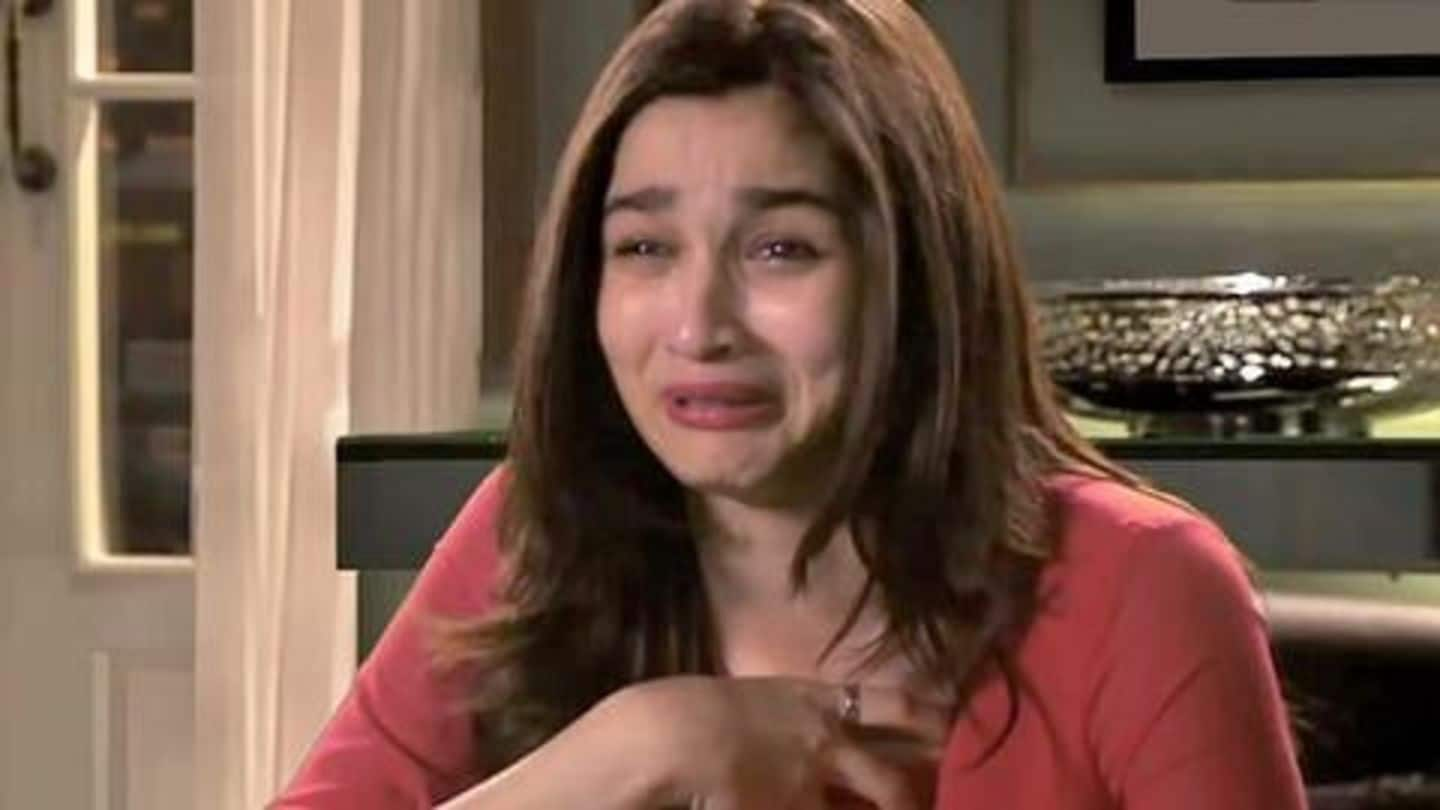 Whether they are promoting their movies, chilling on a chat show or even contesting elections, the political understanding of Bollywood celebrities sounds, at best, debatable. Movie stars making dumb political statements (or no statements at all) was a thing even before online trolls found nasty ways of ruthlessly schooling them for it. Check out these five times stars were trolled for their political "acumen".
Oh, did they update the President?
The incessant branding of Alia Bhatt as the dumbest Bollywood actress started with a certain episode of KJo's chat show Koffee with Karan. In a rapid fire round, she and her SOTY co-stars were asked, "Who is the President of India?" Nowhere close to the correct answer (Pranab Mukherjee), Alia promptly blurted the name of Former Maharashtra Chief Minister Prithviraj Chavan. Facepalm!
Recently, Alia was trolled for sharing wrong Preamble
And just when we thought Alia turned smarter with time, she proved us wrong, once again. Recently, she shared a picture of the wrong Preamble to the Indian Constitution, to show support towards students protesting against the newly-implemented Citizenship Amendment Act. She was trolled, brutally.
Alia Bhatt googles "Preamble", and uses the first picture that she could find.

She doesn't even know that this is the original Preamble, which doesn't have the words "Secular" and "Socialist", the ideals that they claim to be protecting. 🤣😂 pic.twitter.com/ag9tkshEuC

— Akankasha Kesar (@kesar_akankasha) December 17, 2019
Airstrike pe Airstrike: I can't keep track
Sunny Deol might have been the embodiment of hyper-nationalism on the silver screen, but the 63-year-old openly evades questions concerning national security and acknowledges that he's new in the business of politics. "I don't know much about issues like Balakot (airstrike) or India's relations with Pakistan," Deol had told NDTV during an election rally this year. The BJP candidate won the Gurdaspur seat, nevertheless.
This too shall pass: Sonam Kapoor on Kashmir situation
Sonam Kapoor takes the cake with her rather limited understanding. Every time she decides to talk about the pertinent issues, the 34-year-old is relentlessly trolled. Once, talking about the situation in Kashmir following the abrogation of the contentious Article 370, Kapoor had said, "For me now it's better to keep quiet and let this pass because even this too shall pass." Whatever that means!
Done so much work, can't remember it: Hema Malini
When it comes to pre-poll campaign, Bollywood's 'Dream Girl' Hema Malini doesn't mind entering fields and getting her hands dirty. But when asked about the work she has done in her constituency, she says she can't recollect it. "So many things I've done which I just don't recognize right now, I don't remember much," she had said, in the run-up to 2019 general elections.
But first, let me have my bed tea
In a world full of dishonest politicians, try becoming a Moon Moon Sen. Hours after incidents of violence were reported from her Parliamentary constituency Asanol (West Bengal), amid voting, Sen said she was unaware of it as she got her bed tea quite late that morning. "They gave me my bed tea very late, so I woke up very late. What can I say?"