How are these women shaping the world of Bollywood?
How are these women shaping the world of Bollywood?
Written by
Ankita Chakravarti
Nov 03, 2017, 03:09 pm
3 min read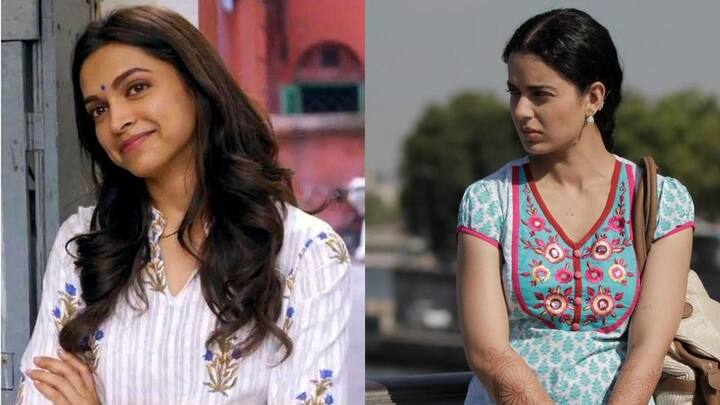 Kangana Ranaut once said that she doesn't need to work with Khans to have a successful career but now we see almost all the top actresses in Bollywood opting for women-centric movies that particularly don't require any established male actors to add glory to the films. So here's looking at films that were ruled by women that stole the show at the box office!
Vidya Balan as Vidya Bagchi in Kahaani
Vidya Balan blew our minds when she decided to flaunt a baby bump all through the movie. Her character of a pregnant woman in distress who is on a husband hunt was one of its kind as Bollywood had never witnessed anything like that before. She received many awards as well as critical appreciation for her role. The film also has a less-indulging second-part.
Sridevi as Shashi in English Vinglish
This film marked Sridevi's return to the big screen after 15 long years and as anticipated, she stole hearts just the way she did decades ago. This film by a woman, for a woman and about a woman showcases Shashi's battle with the language and how she conquered her biggest fear and emerged as a complete winner in spite of all the challenges.
Kangana Ranaut as Rani in Queen
Queen is another stellar performance by Kangana that earned her the title 'Queen Of Bollywood'. The film displayed the best of her acting-abilities and made us believe that there is nothing Kangana cannot do. Her character was well-received by the audience because of her naivety, her sense of humor and her spontaneity throughout the movie. It struck the right chords and entertained us thoroughly!
Deepika Padukone as Piku in Piku
Although the film had Amitabh Bachchan as one of the leads, it was Deepika Padukone's character that wowed everyone with its simplicity. Amitabh played the role of Deepika's father, who suffers from stomach-related issues and is cranky most of the time. The father-daughter story had completely won over the audience. Credit goes to Deepika for carrying the film entirely on her shoulders.
Kangana Ranaut in double role: Tanu Weds Manu Returns
Tanu Weds Manu became a huge success in 2011 and so the makers decided to come up with a second part of the film which featured Kangana in a double role. It was one of her career-defining movies, her character not only played the part in making this film a super-hit but also received critical acclamation. She also won a National Award for it.
Sonam Kapoor as Neerja Bhanot in Neerja
This Ram Madhvani directorial can be regarded as Sonam Kapoor's best performance till date. She completely outplayed herself and proved her capabilities as an actress. Based on the true story of air hostess Neerja Bhanot, who sacrificed her life to save passengers, this film not only received various awards and recognition but was also did wonders at the box office.