Our voices have been silenced: Zaira Wasim talks about Kashmir
Our voices have been silenced: Zaira Wasim talks about Kashmir
Feb 04, 2020, 01:52 pm
2 min read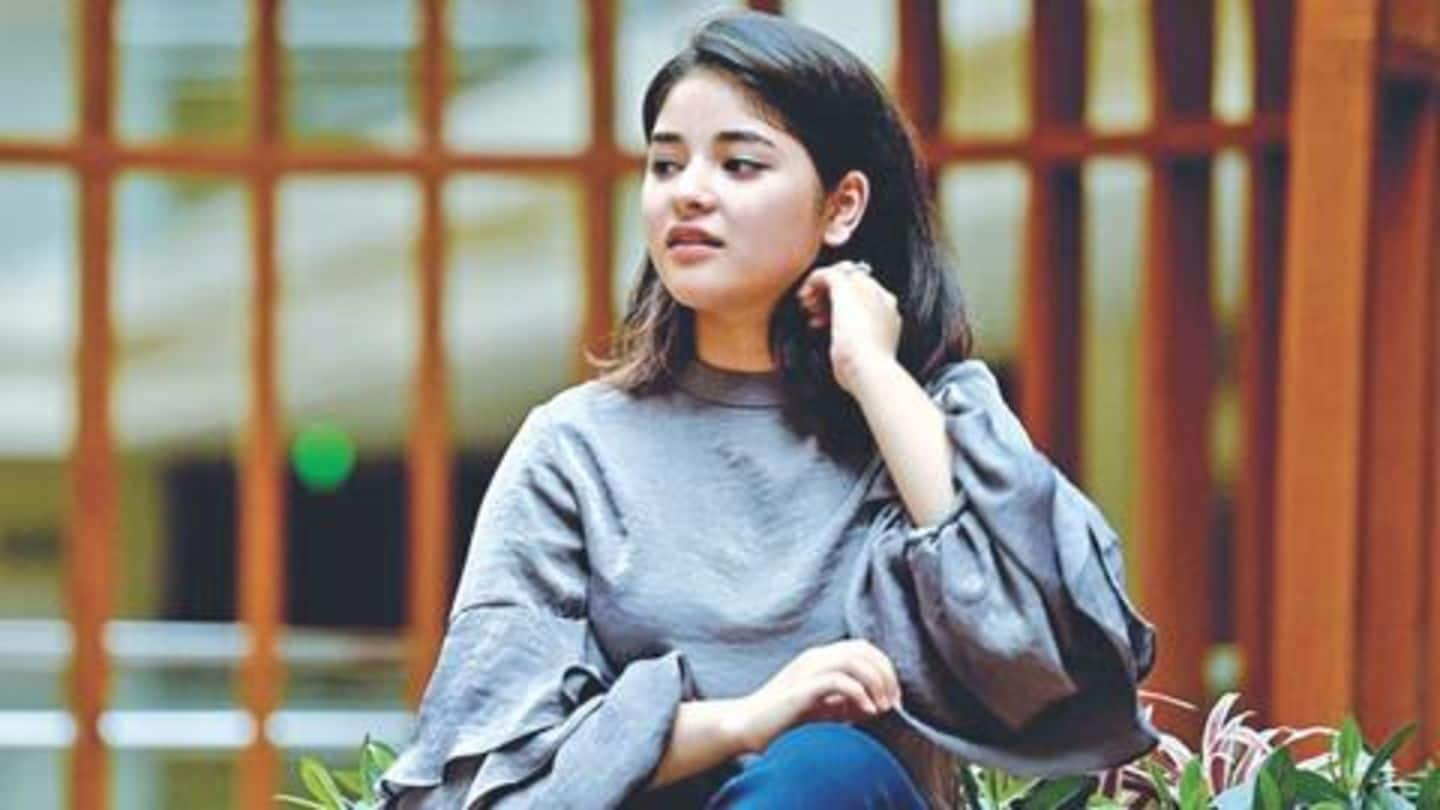 National Award-winning former actress Zaira Wasim on Tuesday took to social media to pen a lengthy post about the plight of Kashmiris. "Kashmir continues to suffer and see-saw between hope and frustration. There's a false and uneasy semblance of calmness in place of escalating despair and sorrow," the Srinagar-born wrote. To recall, Zaira quit acting last year. Here is more on what she said.
'Kashmiris continue to exist and suffer'
Zaira wrote, "Kashmiris continue to exist and suffer in a world where it is so easy to place restrictions on our liberty." "Why is that life of a Kashmiri is just about experiencing a lifetime of crisis, blockade and disturbance so abundantly that it has taken away the recognition of normalcy and harmony from the hearts and minds," she asked.
Criticizing the government, Zaira further wrote, "The authority doesn't make the slightest effort to put a stop to our doubts and speculations but stubbornly tend to go their own way to confine our existence mired in a confused, conflicted and a paralyzed world." Notably, 2G mobile internet service, cellular network, landline and broadband connectivity were just recently restored in Kashmir, after months of crackdown.
Restrictions imposed in Kashmir following abrogation of Article 370
For the unversed, mobile internet, landline and broadband services were suspended in the Kashmir Valley in August last year, hours before the scrapping of Article 370, that granted special status to the former state of Jammu and Kashmir.
'Don't believe the rosy hue that the media has cast'
Towards the end of the post, Zaira slammed the media, writing, "Do not believe the unfair representation of the facts and details or the rosy hue that the media has cast on the reality of the situation." "Ask questions, re-examine the biased assumptions. Ask questions. For our voices have been silenced- and for how long....none of us really know," she concluded.
You can read Zaira's full post here
After 3 films, Zaira quit acting in June last year
To recall, Zaira (19), who shot to fame with Aamir Khan's acclaimed sports film Dangal (2016), announced her retirement from films in June 2019, after completing just five years in Bollywood. She has also received critical acclaim for her performance in Advait Chandan's musical-drama Secret Superstar. Her third and last film was The Sky Is Pink, which released in October last year.