AAP's Vijay Nair received Rs. 100 crore kickbacks: ED
AAP's Vijay Nair received Rs. 100 crore kickbacks: ED
Dec 01, 2022, 12:24 pm
3 min read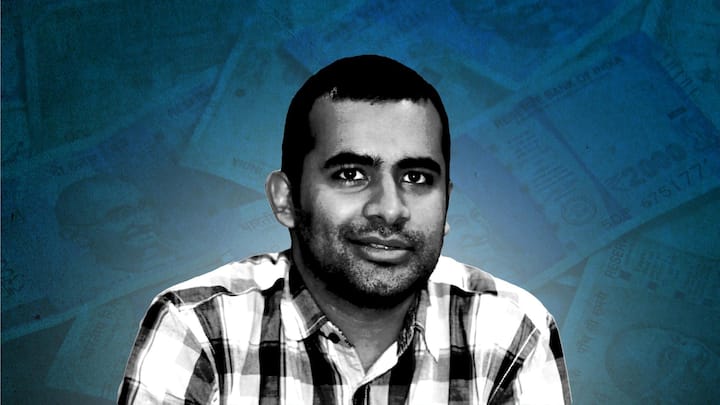 The Enforcement Directorate (ED) informed a special Delhi court on Wednesday that kickbacks of nearly Rs. 100 crore had been received by Vijay Nair, Aam Aadmi Party (AAP) communication officer, "on behalf of AAP leaders." The ED also stated that this funding came "from a group, called South group, controlled by Sarath Reddy, K Kavitha, Magunta Srinivasulu Reddy."
Why does this story matter?
On Delhi Lieutenant-Governor VK Saxena's advice, probe agencies are investigating the anomalies by the AAP administration in issuing liquor licenses under its Excise Policy 2021-22.
However, Delhi Chief Minister Arvind Kejriwal has since claimed the Bharatiya Janata Party (BJP) is using the Central Bureau of Investigation (CBI) to intimidate, harass, and prison AAP leaders until the Gujarat elections are concluded.
Vijay Nair received kickbacks on behalf of AAP leaders: ED
ED told the special court: "As per the investigation carried so far, Vijay Nair, on behalf of leaders of AAP has at least received kickbacks to the tune of Rs. 100 crore from a group; called South Group by various persons including Amit Arora. "The same has been disclosed by the arrested Amit Arora in his statements," the probe agency added.
Kavitha, TRS yet to respond
The central agency, while quoting arrested Gurugram businessman Amit Arora's statements, stated that Kavitha was a key individual of the "South Group," which had paid a minimum of Rs. 100 crore in kickbacks through Nair to leaders of AAP. However, neither Kavitha nor the Telangana Rashtra Samithi (TRS) is yet to respond to these allegations.
ED arrested Amit Arora on Tuesday
ED's claims came as they looked for the remand of the director of liquor company Buddy Retail Pvt. Limited, Amit Arora, from a local court after arresting him on Tuesday. Arora was sent to the ED's custody until December 7 by the court later.
170 phones allegedly 'used or destroyed' to hide evidence: ED
The probe agency also stated that AAP leaders looked at the Delhi excise policy as a way to forge illegal money at the state exchequer's cost. ED claimed that 36 accused, which includes a PA of the Delhi CM and Deputy CM Manish Sisodia, "used or destroyed" 170 cell phones to hide evidence of "kickbacks" in the alleged scam.
ED questions 12% profit margin
The ED claimed that the wholesalers' 12% profit margin was put into place to extract 50% of it as a kickback to the party's leaders. "This policy... in reality... promoted cartel formations through the back door, awarded exorbitant wholesale (12%) and huge retail (185%) profit margins and incentivized other illegal activities," the probe agency said.
More about the alleged scam
The Enforcement Directorate opened an investigation in response to the First Information Report (FIR) registered by CBI, which named Manish Sisodia as one of the main accused in the case. On July 30, Sisodia, who oversees the excise department, announced a policy reversal and said that from August 1, only government establishments in Delhi could sell alcohol.