#NewsBytesExclusive: Defense expert Abhijit Iyer-Mitra talks about treason-case against Facebook
#NewsBytesExclusive: Defense expert Abhijit Iyer-Mitra talks about treason-case against Facebook
Written by
Ramya Patelkhana
Apr 25, 2019, 01:43 pm
3 min read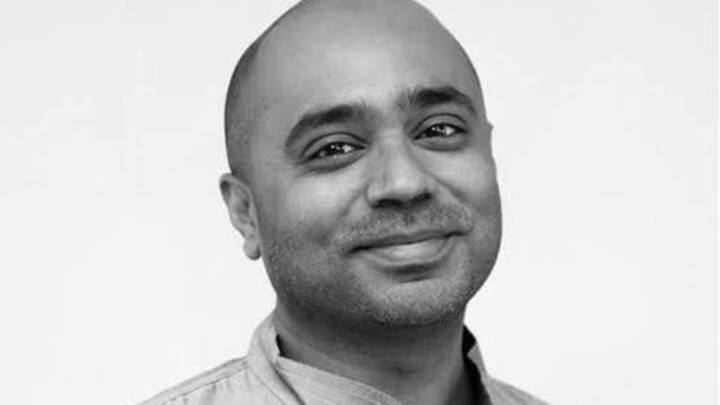 Facebook has been accused of interfering in elections in several countries and at the time of our Lok Sabha elections, the social media giant is facing a tough time in India. Noted defense and international security expert, Abhijit Iyer-Mitra, filed a case against Facebook accusing it of treason and interfering in the elections. In an exclusive interview, Iyer-Mitra talked about his complaint and more.
Iyer-Mitra on his complaint against Facebook and cyber manipulation
Iyer-Mitra said, "People seem to be completely clueless about cyber manipulation. Foreign bodies have been in some way interfering in Indian elections." "We have laws regarding print media that foreign editors can't run newspapers. We're stuck in the newspaper age. Under the guise of preventing manipulation, they (social media/online platforms) are manipulating elections. Unfortunately, it doesn't seem our policymakers are aware of that," he added.
Case filed under Sections 121 and 120B of the IPC
Iyer-Mitra filed a case against Facebook under Section 121 (treason) and Section 120B of the Indian Penal Code. He said, "Warfare is no longer just done through kinetic means. What Facebook has been doing is an act of war against the Indian union. Elections are the foundation of a democracy. If you're allowing that to be manipulated, how is it different from a full-on invasion?"
Can Facebook influence the elections in India?
When asked if Facebook can influence Indian elections, Iyer-Mitra said, "The question is not whether it 'can' influence...the question is whether it influences or not." "It shouldn't be allowed to do what it is doing. We have our own laws. They can't go around imposing their desires and interpretation, and supersede Indian law. You can't have foreign entities come here and do all this."
Iyer-Mitra on Facebook deleting and suspending pages on the platform
Ahead of the elections, Facebook blocked and suspended hundreds of pages, including those aligned openly with BJP and Congress too. Speaking about the pages that have been blocked/suspended by Facebook, Iyer-Mitra said, "There are three categories involved. One, pages being run by ISI (of Pakistan) against India. Second, Congress' pages...the second-largest in number. And, third, the minimal number of pages was of the BJP."
'Who's Facebook to tell us what to do,' asks Iyer-Mitra
On Facebook blocking/suspending pages, Iyer-Mitra further said, "Who are these guys (Facebook) to tell us what to do? If these are Pakistan-run pages, it is for our government and intelligence agencies to decide and tell them (Facebook) to ban these things." "Where does Facebook come into all of this? Who gave them the authority to come and arbitrate an Indian election," he questioned.
On what action should India take now
When asked what India or the Election Commission should do about the Facebook interference, Iyer-Mitra said, "A very serious criminal action (should be taken)." He added, "I don't think the government is even aware of the consequences of all of this."
Also, Twitter has been slammed for anti-right wing attitude
Facebook aside, Twitter has been slammed for its anti-right wing attitude. The Indian Government summoned Twitter CEO Jack Dorsey for a Parliamentary hearing over the issue of safeguarding citizens' rights online after receiving representations from right-wing groups. He, however, did not turn up for the Parliamentary meeting. The country's leadership should understand the consequences of foreign entities' interference and take steps to prevent it.