Air Force Day: Abhinandan Varthaman leads MiG-21 Bison formation
Air Force Day: Abhinandan Varthaman leads MiG-21 Bison formation
Oct 08, 2019, 01:13 pm
3 min read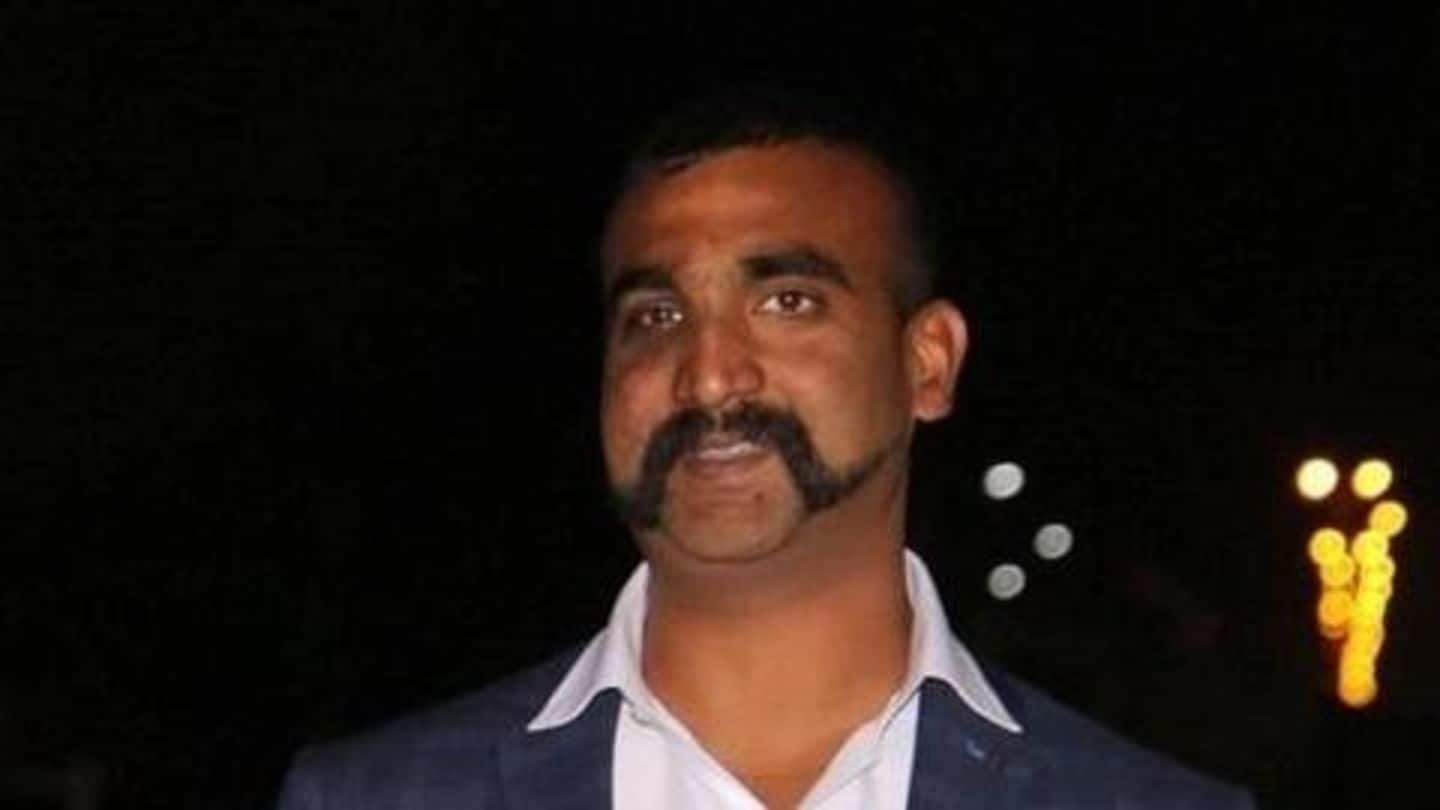 India's hero, Wing Commander Abhinandan Varthaman, took to the skies on Tuesday, the 87th Air Force Day, as he led a formation of MiG-21 Bison over Hindon airbase. He scripted history in February when he shot down a US-made F-16 jet belonging to Pakistan's Air Force, using just a MiG-21 Bison. He was captured by Pakistan, was released and got a rousing welcome.
Air Force is celebrating its 87th birthday today
For the uninitiated, the Indian Air Force was set up on October 8, 1932. During that time, IAF had just six Royal Air Force-trained officers and 19 air soldiers, called Havai Sepoys. More than eight decades later, IAF's mettle is known in the world. Speaking at the occasion, IAF Chief Rakesh Kumar Singh Bhadauria said the "air warriors" will always defend the country.
Bhadauria also listed what all IAF achieved this year
"We carried out the Balakot airstrike successfully this year. We aim to further raise our operational preparedness. Apart from combat skills, the IAF has been at the forefront of providing humanitarian aid and in search and rescue operations," he added.
Will safeguard national interest at all cost: IAF Chief
Air Force Chief: Indian Air Force is grateful for nation's trustconfidence in us the support provided. On behalf of all air warriors, I assure the nation of our sacred resolve, defending the sovereignty of our skiessafeguarding our national interest at all cost. #AirForceDay pic.twitter.com/v3nU3JfLNb

— ANI (@ANI) October 8, 2019
Balakot pilots flew jets in "Avenger" formation
Notably, Abhinandan's 51 Squadron was rewarded the unit citation today, for downing F-16 and defending Indian airspace when tensions between India and Pakistan reached new heights. 9 Squadron, which successfully carried out the Balakot operation, was also honored. In fact, brave pilots, who participated in the risky operation, flew three Mirage 2000 aircraft and 2 Su-30MKI fighter jets in "Avenger Formation".
Watch: Varthaman took the skies on special day
Sky-divers started the celebrations, high-tech jets were displayed
The celebrations of IAF day started with the Akash Ganga team's flag-bearing sky-divers jumping out of AN-32 jets. The Chinook heavy-lift twin-rotor transport helicopter and the Apache attack helicopters were also showcased at the event for the first time. These jets were inducted into the IAF in the last couple of months. They have been made in the US.
Meanwhile, top politicians including PM Modi and Shah thanked IAF
Since morning, IAF has been receiving wishes on its foundation day. Prime Minister Narendra Modi tweeted, "Today, on Air Force Day, a proud nation expresses gratitude to our air warriors and their families. The Indian Air Force continues to serve India with utmost dedication and excellence." Home Minister Amit Shah wrote, "Entire nation is proud of your dedication and commitment to safeguard our motherland."
Interestingly, Defense Minister will receive first Rafale jet today
As it turns out, IAF has another reason to celebrate today, as Union Defense Minister Rajnath Singh will be receiving the first, out of the 36 Rafale jets, in France today. The superior aircraft will add value to IAF's fleet. Though the official handing over ceremony will happen on Tuesday, the first batch of four jets will arrive in India in May 2020.