Dismissing US report, IAF proves Abhinandan Varthaman shot down F-16
Dismissing US report, IAF proves Abhinandan Varthaman shot down F-16
Apr 06, 2019, 11:21 am
3 min read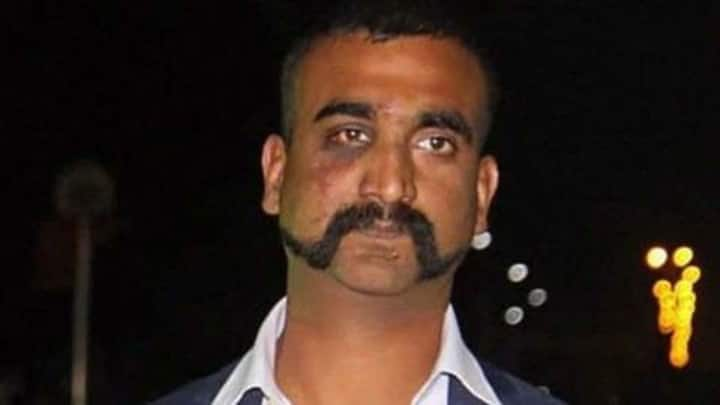 The Indian Air Force (IAF) on Friday reiterated its claim that a Pakistani F-16 jet was shot down during aerial combat on February 27 near Nowshera area. IAF showed circumstantial evidence to media persons to support its theory, hours after a US publication claimed all F-16s were accounted for in Pakistan's inventory. Dismissing the report, IAF underscored Wing Commander Abhinandan Varthaman scripted history.
A bit about the dogfight and report in US magazine
In February, a day after IAF jets breached Pakistani airspace to destroy Jaish-e-Mohammed's camp in Balakot, PAF attacked India's military establishments. Soon, IAF jets scrambled and PAF aircraft were chased away. After going for the F-16 kill, Abhinandan landed on the other side of LoC. Months later, Foreign Policy quoted two US defense officials who "confirmed" F-16s weren't missing in Pakistan.
There were two ejections that day, IAF said
Dismissing the FP report, IAF in a statement said Indian Forces saw two ejections, separated by at least 8-10 km, that day. "One was an IAF MiG-21 Bison and other a PAF aircraft. Electronic signatures gathered by us indicate that the PAF aircraft was an F-16," IAF said. Notably, the MiG-21 Bison was being piloted by Abhinandan.
What exactly happened on February 27? Here's the answer
Reportedly, a large force of PAF's F-16s, JF-17s and Mirage III/V aircraft tried to enter Indian airspace on February 27. Quite promptly, IAF's Su30-MKI, Mirage-2000 and MiG-21 Bisons intercepted the PAF jets and were guided by AWACS and ground radars. While JF-17s remained in the North, one F-16 came close to Abhinandan. He fired an R73 Archer missile.
Debris and radio intercepts confirmed Pakistan used F-16s
The IAF reportedly showed two AWACS pictures, which were clicked eight seconds apart. The second picture showed that an F-16 was missing. Not only this, the pictures of debris, put up on social media, didn't belong to MiG-21 Bison. Radio intercepts confirmed two pilots ejected.
Curious case of second pilot makes Pakistan's theory shoddier
Moreover, IAF intercepted a conversation from Pakistan Army's 7 NLI at Tandar. At around 12:05 PM, they spoke about capturing two Indian pilots. Even DGISPR Major General Asif Ghafoor had announced two Indian pilots were in custody but later claimed only Abhinandan was captured. He had said the other pilot was "undergoing treatment". Notably, Pakistan hasn't said anything about the "second pilot" yet.
After report "legitimized" Pakistan's claims, Ghafoor reacted in obvious manner
Meanwhile, after FP published the article, Ghafoor reacted in a predictable manner. "Time for India to speak the truth about false claims & actual losses on their side including the second aircraft shot down by Pakistan," he tweeted. To recall, India had also displayed AMRAAM missile to show Pakistan used F-16s. But the important question for Pakistan is: What happened to the "second pilot"?