US report claims IAF didn't down Pakistani F-16. Cover-up much?
US report claims IAF didn't down Pakistani F-16. Cover-up much?
Apr 05, 2019, 03:45 pm
4 min read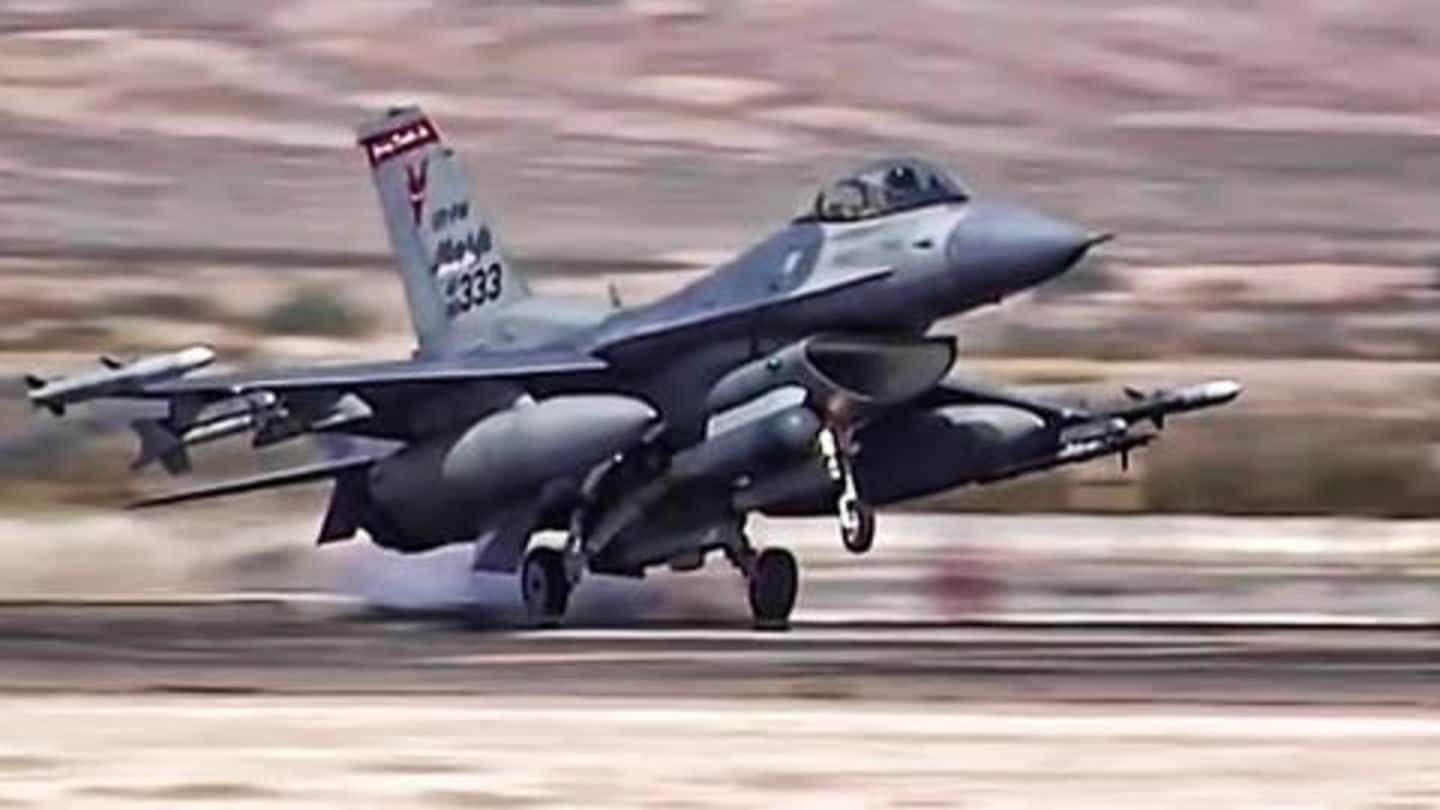 Weeks after India and Pakistan indulged in aerial combat, a US publication has contradicted IAF's claim that it shot down a Pakistani F-16. Citing two highly placed unnamed sources, Foreign Policy claimed the US counted F-16s provided to Pakistan and none of them were missing. India has maintained Wing Commander Abhinandan Varthaman downed an F-16, but this new report raises questions. Factual or cover-up? We decode.
In combat, Abhinandan shot down an F-16
To recall, on February 27, a day after Balakot strikes, Pakistani jets breached Indian airspace and attacked military establishments. Soon, IAF jets scrambled and chased Pakistani jets away. Abhinandan, who was flying the MiG-21 Bison, shot down an F-16 and strayed on another side of LoC. He was held captive and released two days later. Meanwhile, Pakistan maintained F-16 wasn't used for the operation.
India displayed pieces of missile to prove its point
While Abhinandan was in Pakistan's custody, all three forces of the country held a joint press conference. Air Force's AVM RGK Kapoor confirmed IAF jet shot down F-16 and displayed pieces of the AMRAAM missile. New Delhi also said it has shared the information about F-16's "misuse" with Washington. The US, which sold the jets to Pakistan for fighting terrorism, sought more information.
US officials said Abhinandan may have misread the incident
Two senior US defense officials told FP, none of Pakistan's F-16s were missing. The report claimed Abhinandan may have "got a lock" on F-16, and believed he shot one down. "Some of the aircraft were not immediately available for inspection due to the conflict, so it took US personnel several weeks to account for all of the jets," one official said.
The report made flimsy claims
The FP report relied on two unnamed sources while underscoring that US State Department, Pakistani and Indian embassies refused to comment on the matter. In the absence of a formal comment from Pentagon, it can't be ascertained whether US officials went to Pakistan to count the jets or not. The report also didn't cite proofs to support its arguments and depended on hearsay.
US official contradicted his country's deal in statement
Moreover, one of the officials cited in the report said it would be "naive" to assume that Pakistan won't use F-16 during a fight. The country had after all purchased it, the official added. However, the deal between the two countries specifies Pakistan can't employ F-16s for "aggressive acts". This is the main reason why Pakistan kept denying that F-16s were used.
Report looks bad for India but doesn't answer many queries
The report looks poorly on India, especially when IAF Chief BS Dhanoa beamed with joy while informing media about the historic feat of Abhinandan. But more than answers, the report poses questions. Especially when Pakistan's version of the dogfight hasn't been consistent. After the combat, Pakistan claimed it took two Indian pilots in custody and later corrected it saying the count was just one.
Pakistan hasn't said anything on "second" pilot
Pakistan's reluctance to speak on "existence" of the second pilot casts serious doubts. Questioning the same, Defense Minister Nirmala Sitharaman had said, "We are definitely saying that an F-16 was knocked out by us and initially, the Pakistan Prime Minister claimed that two pilots were with them. One of the pilots was ours and returned as per the norms. Who is the other pilot?"
Lockheed Martin wants to make F-21s for India
While Pakistan's changing statements doesn't explain why the US would buy its theory, capitalism does. After the dogfight, aircraft maker Lockheed Martin offered to rebrand its old warhorse as F-21 just for IAF. Lockheed will reportedly make the F-21 with Tata Advanced Systems "in India for India", a statement from the company read. Confirming that a MiG-21 Bison downed F-16 might ruin the deal.
Centre and IAF can't afford to stay quiet any longer
Although the FP report isn't flawless, it doesn't take away the fact that IAF and the Indian government have a lot of explaining to do. In election season, when ruling BJP is showing no inhibitions in milking IAF's success, citizens would want to know if the operation was fruitful or not. With Centre remaining quiet on this, voters would only get restless.