Unbelievable! Bengaluru, India's Garden City, more polluted than Delhi
Unbelievable! Bengaluru, India's Garden City, more polluted than Delhi
Written by
Pallabi C Samal
Aug 14, 2018, 06:23 pm
2 min read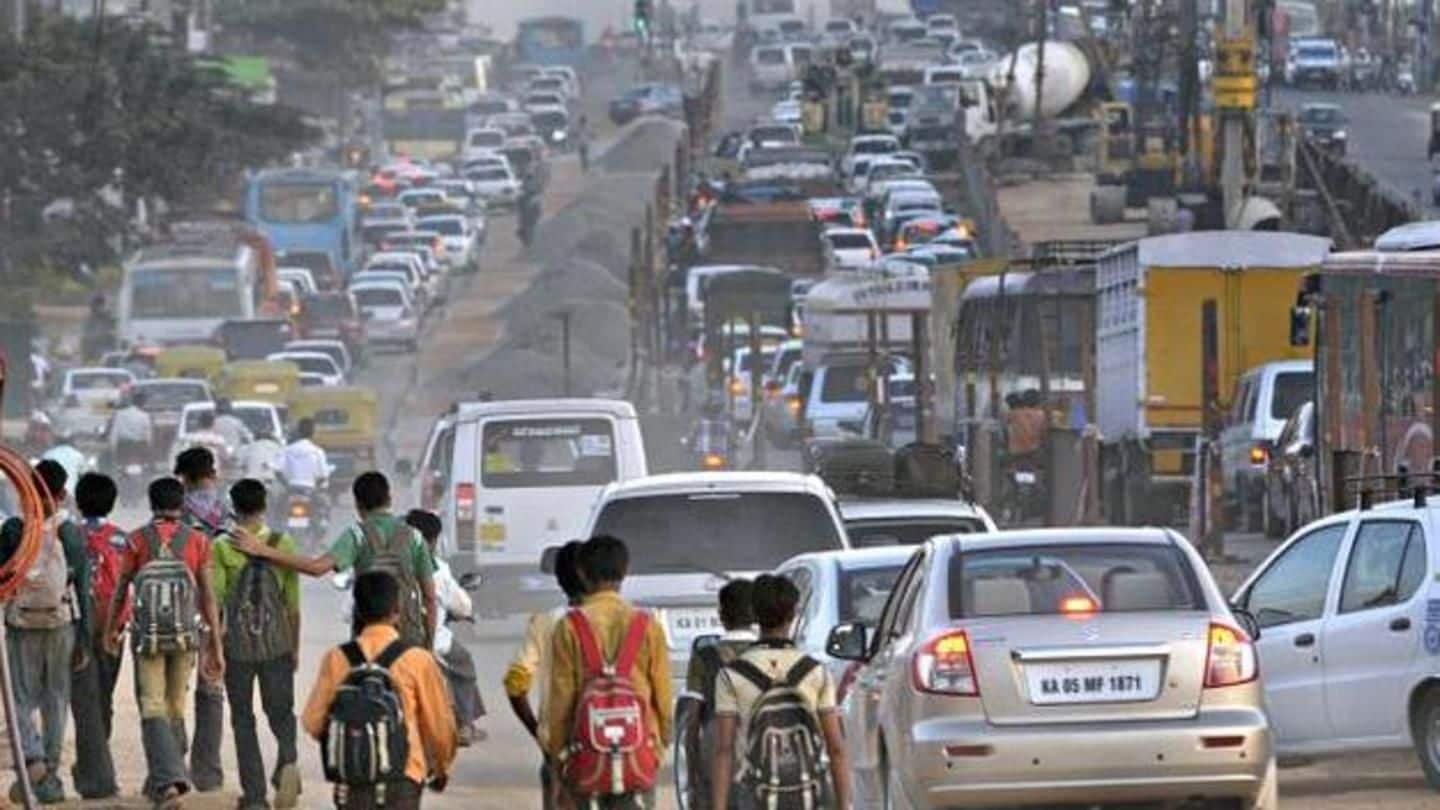 Air pollution is no longer Delhi's domain. Pune and Bengaluru have snatched that spot from the national capital, according to a government study. The study done by CPCB shows Pune at number one position, while the garden city to be next, among the six major polluting cities in India, including Chennai, Kanpur and Mumbai. The report was presented in Lok Sabha on August 10.
Reasons: Road dust, vehicular emission, industrial activity, diesel generators
The study by Central Pollution Control Board (CPCB), under Ministry of Environment, Forest and Climate Change, enlisted some reasons behind Bengaluru's pollution. It said road dust, vehicular emission, industrial activity and usage of high number of diesel generator sets are major contributing factors. The city recorded a 27-unit spike in industrial pollution, much more than Kanpur, known for its leather and shoe industries.
Surprising! Kanpur, known for industries, comes behind Bengaluru
However, Karnataka State Pollution Control Board (KSPCB) chairman Lakshman doubted the report, saying he'd verify the claims. "Bengaluru doesn't have so many polluting industries. I don't think report is accurate," he added. Meanwhile, environmentalist Yellappa Reddy pointed out that permission for industries are given at the gram panchayat level, who've no idea which industries are 'red category' (highest polluting) or 'yellow category' (medium polluting).
Not-the-first-time: Bengaluru was second pollution-causing city earlier too
Given everything, this isn't the first time the Karnataka capital has made it to these types of lists. In 2015, a study said 14% of children in Bengaluru suffer because of air-pollution. The then KSPCB chairman had admitted to the rising pollution. This list had Delhi at top with 21%, followed by Mumbai and Kolkata with 13% and 9% of children suffering from pollution.
Ganga produces maximum sewage; Yamuna, Mithi next polluted rivers
Coming back to the study, it also encompassed polluted rivers, in which Ganga was said to generate maximum sewage. Yamuna River (Delhi) and Mithi River (Mumbai) were at the next two places. The report, however, noted at least Mithi's sewage gets treated, unlike Yamuna and Ganga. Further, Ganga river water in the UP-WB stretch is highly dangerous for bathing and drinking, noted the study.