Delhi saw a whopping 15,000 pollution-related deaths in 2016
Delhi saw a whopping 15,000 pollution-related deaths in 2016
Jul 13, 2018, 12:48 pm
3 min read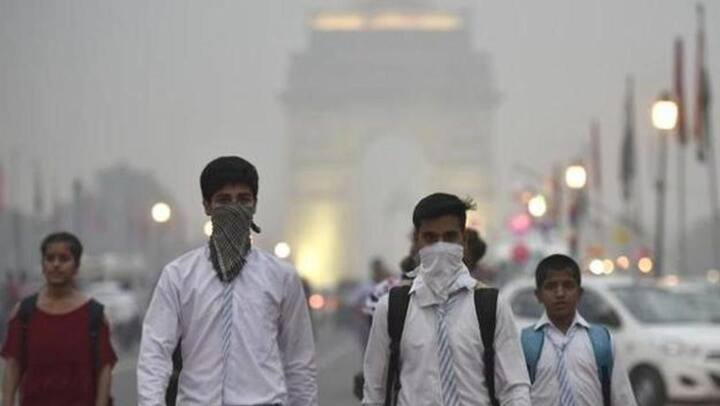 If you thought the capital's pollution problem is no big deal, think again. As many as 15,000 people died in 2016 alone due to diseases associated with fine particulate matter (PM), researchers have found. In fact, Delhi came third among cities reporting such deaths, following Beijing (18,200) and Shanghai (17,600). But the higher number of deaths in China isn't because of pollution, an expert explained.
The situation is similar across India
Mumbai followed Delhi in terms of the number of deaths. In Chennai and Bengaluru, 5,000 people died. Particulate matter causes diseases like heart and lung diseases, stroke and cancer among adults and upper respiratory tract illnesses in children. The situation is bad across the country. According to a Global Burden of Disease report, India saw 1.1mn PM-related deaths in 2015.
14 of world's 20 most polluted cities in India: WHO
It's not a surprise, considering 14 Indian cities feature in the world's 20 most-polluted ones, according to WHO. Apart from Delhi, Varanasi, Kanpur, Gaya, Faridabad, Patna, Muzaffarpur, Agra, Srinagar, Jaipur, Gurgaon, Jodhpur and Patiala also feature. This is in terms of PM2.5 levels in 2016.
Though China recorded more deaths, there were other factors
Though two Chinese cities reported more PM deaths than Delhi in 2016, it is noteworthy that China has a much bigger population. Beijing has some 22mn people compared to Delhi's 18mn, leading to higher mortality. "Also there is a higher burden of elderly people who are disproportionately affected by air pollution exposure," explained Kamal Jyoti Maji, a co-author of the paper.
If left unchecked, India will witness 3.6mn pollution-deaths by 2050
According to a report published by the Health Effects Institute and IIT-Bombay, the situation in India will get worse: air pollution deaths will increase to 3.6mn by 2050 if not checked. The government has buckled up, but slowly.
Government taking steps to correct things in Delhi
In Delhi, the government is planning to double the number of road sweepers to 74 by September. By the same time, 262 metro pillars will have green walls while roadside pavings will have green areas. Water sprinklers will also increase from 175 to 215. The government is working on Increasing capacity of waste-to-energy plants, and remediation of landfills.
National Clean Air Programme to be finalized this month: Official
The Union environment ministry recently released a draft of the National Clean Air Programme, but it was severely criticized for not enlisting specific targets and not giving adequate importance to health impact of pollution. But an official explained that umbrella targets won't work because all states have different capacities. "We've held consultations with the states. The program will be finalized this month," they said.