Indian Railways to make anti-CAA protesters pay Rs. 80 crore
Indian Railways to make anti-CAA protesters pay Rs. 80 crore
Dec 31, 2019, 11:13 am
3 min read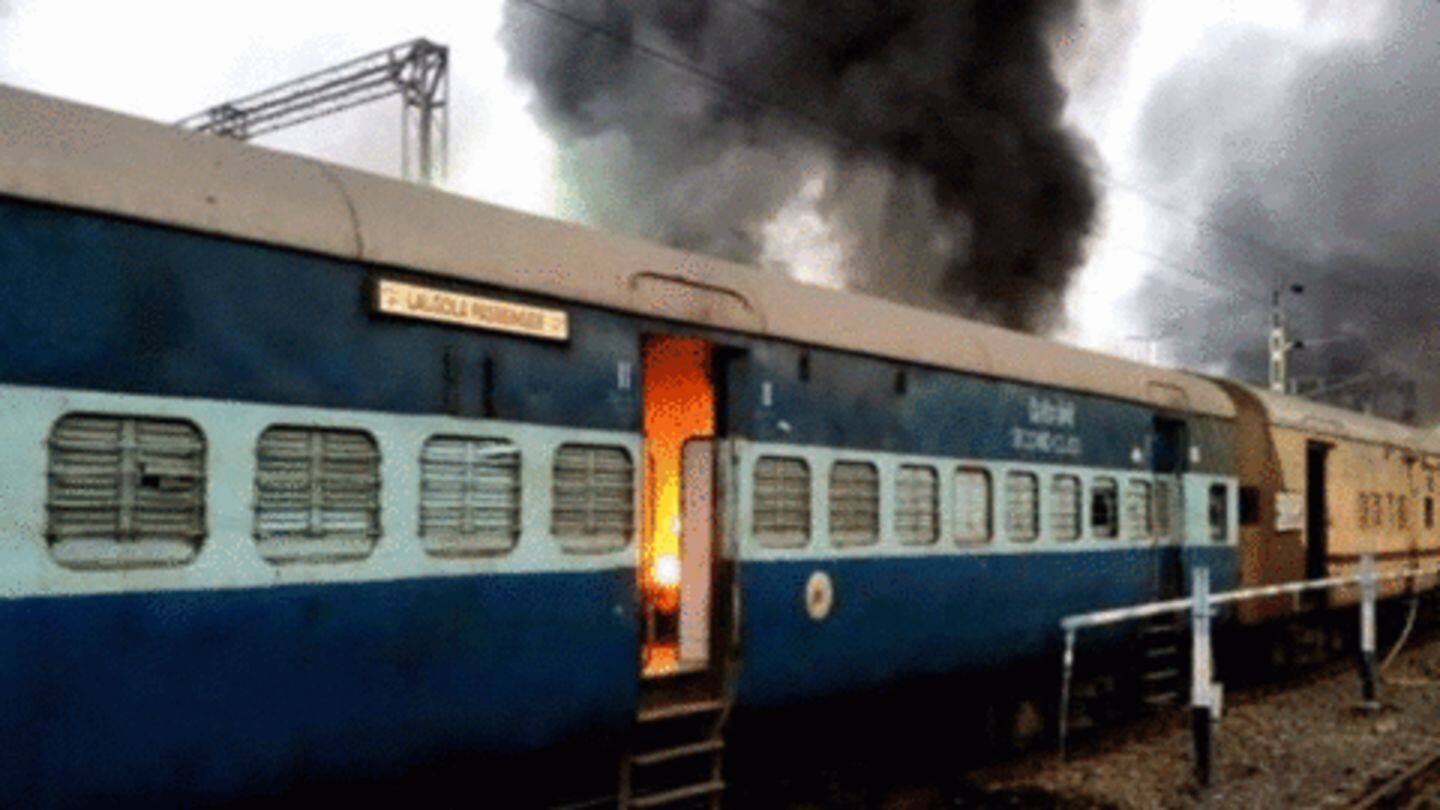 Indian Railways isn't letting the vandals, who destroyed its property while protesting against the controversial Citizenship Amendment Act (CAA), go unpunished and plans to make them pay, quite literally. On Monday, Railways Board Chairman Vinod Kumar Yadav said those who indulged in violence will have to pay for losses. While property worth Rs. 80 crore was destroyed, the amount could go up.
Background: India came on streets against the new citizenship law
For weeks now, India has been witnessing widespread protests against CAA, which will expedite Indian citizenship for non-Muslims from Bangladesh, Pakistan, and Afghanistan. The new law sparked protests in the Northeast as residents feared it would affect the area's demography and open floodgates for Bangladeshi immigrants. Meanwhile, in other parts of the country, people took to streets saying the law was bigoted.
Protests took a violent turn, several lost their lives
The agitation turned violent when angry protesters vandalized public property, hurt policemen, laid siege on train tracks and burnt coaches. Over 20 people lost their lives too. All this while, the Centre, led by BJP, kept reiterating that protests should be peaceful and blamed those with "vested interests" for driving people towards destruction. And now Railways has shown it won't tolerate such behavior.
In Bengal and Assam, trains, stations were set on fire
Notably, in West Bengal, a part of the ticket counter of Sankrail Railway station was set ablaze, Sujnipara station was vandalized and several trains stationed at Krishnapur Railway station were set on fire. Similarly, in Assam, Chabua and Panitola stations were set on fire. The violence forced Railways to suspend 40 major trains of the Northeast Frontier.
Eastern Railways, spread across Bengal, suffered the most: Railways
Addressing reporters, Yadav said, "There has been damage to Railway property worth Rs. 80 crore during anti-CAA protests. Of this, the Eastern Railway suffered damage worth Rs. 70 crore and the damage suffered by the Northeast Frontier Railway was worth Rs. 10 crore." He went on to add that this is just an early estimate and the figure could go up too.
Recoveries will be made, said Yadav without revealing modalities
However, Yadav didn't give details about the next step. "Law and order is a state subject and they are working on it. Recoveries will be made," he said. Reportedly, 85 FIRs have been lodged. Those found guilty could be charged under Section 151 of the Indian Railways Act, which specifies a maximum punishment of seven years in prison. Railways could also go to courts.
Earlier, Adityanath promised to take "revenge" from rioters
Interestingly, Yadav's statement comes days after Uttar Pradesh Chief Minister Yogi Adityanath promised to take "revenge" from those involved in violence. As per Indian Express, the government has already slapped notices on 372 people to recover damages. "This is the first time we are sending notices to identified rioters for recovery of the value of property damaged by them," state DGP OP Singh said.