UP government to refund Rs. 22.4L collected from anti-CAA protesters
UP government to refund Rs. 22.4L collected from anti-CAA protesters
Written by
Pratyush Deep Kotoky
Feb 20, 2022, 03:47 pm
2 min read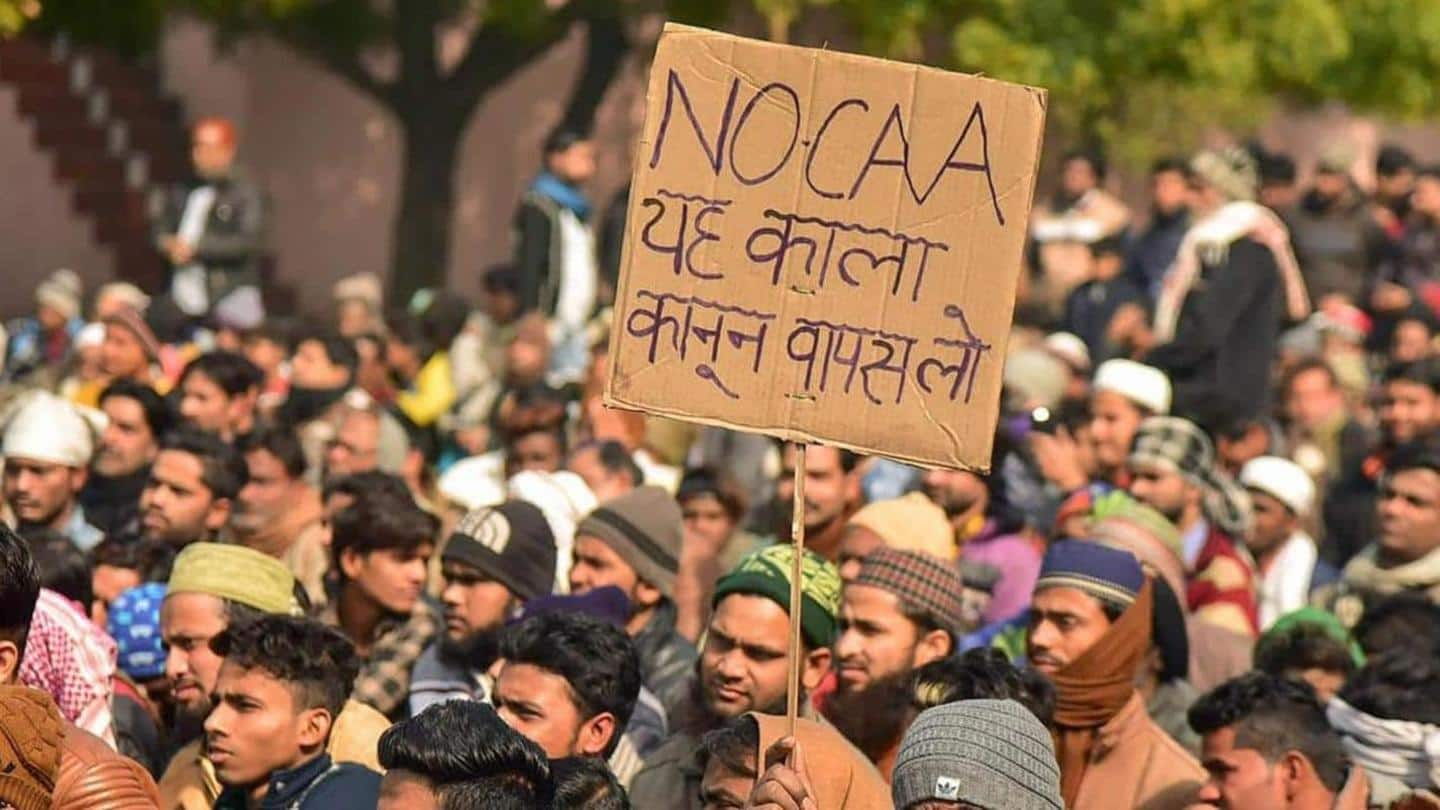 The Uttar Pradesh government will refund Rs. 22,37,851 that was collected from protesters for allegedly damaging public property during the anti-Citizenship Amendment Act protests (CAA) in 2019. Recovery notices were issued against 875 people and they were supposed to pay nearly Rs. 2 crores as a fine. The total property damaged during the CAA protests was worth Rs. 1.9 crore, official data showed.
Why does this story matter?
This comes days after the Supreme Court directed the UP government to refund all recoveries made from anti-CAA protesters.
Notably, the government had informed the court that it has decided to withdraw recovery notices issued to the protesters for damaging public property.
Earlier, SC had rebuked it for the notices, saying the proceedings were contrary to the law laid down by the top court.
Rs. 22 lakh was recovered in 16 cases
The UP police had issued recovery notices in 875 cases and the process in 73 cases was pending, The Times of India reported. "Among the total cases, 233 were sub-judice. In 16 cases, recovery amount of Rs. 22.4 lakh has already been collected from the defaulters or by seizing their properties," a police official told the publication.
Most notices issued in Lucknow, Meerut, Muzaffarnagar, Rampur
Most of the recovery notices were issued in Lucknow, Meerut, Muzaffarnagar, Rampur, Sambhal, and Muradabad. In Meerut, the administration had issued notices to over 50 people for Rs. 21 lakh. In Sambhal, 58 people were told to pay Rs. 19.3 lakh. The Rampur district administration issued notices to 28 people for the damage to properties worth nearly Rs. 25 lakh.
Process to return the fine has been initiated: Official
KK Awasthi, Sambhal's Assistant District Magistrate, said that a total of 70 people were served with recovery notices, and a few were quashed later. "The process to return the fine has been initiated, it will be completed soon," he added.
SC was hearing plea seeking quashing of recovery notices
The UP government's U-turn on recovery notices came as SC was hearing a plea filed by one Parwaiz Arif Titu, seeking the quashing of recovery notices sent to alleged protesters in UP. The petitioner said the notices had been issued in an "arbitrary manner," including against a person who had died years ago and those who had not been booked under any criminal offense.