'Accidental PM' releases in Pakistan, and Kher is being trolled
'Accidental PM' releases in Pakistan, and Kher is being trolled
Jan 18, 2019, 06:32 pm
3 min read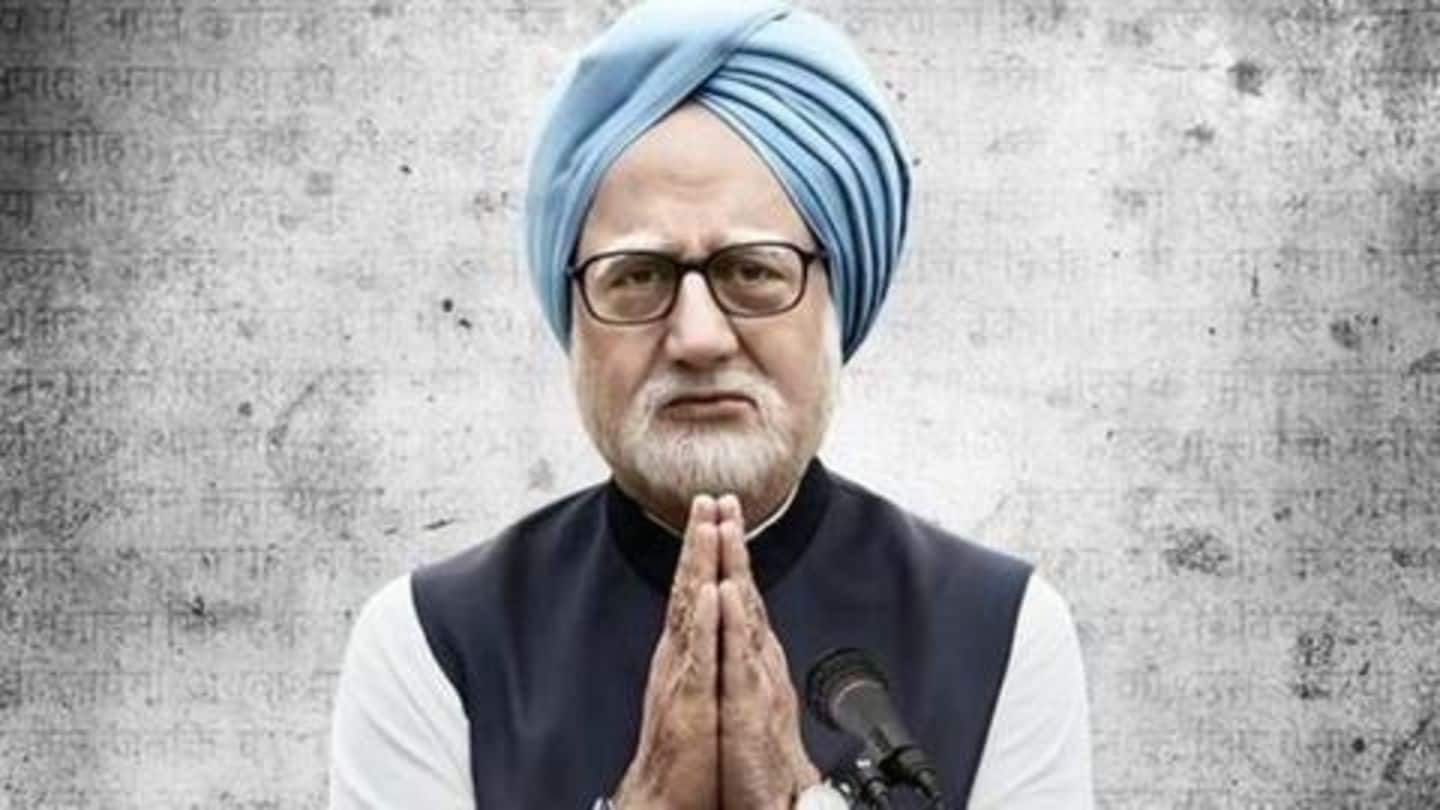 Earlier today, actor Anupam Kher revealed his movie The Accidental Prime Minister has hit screens in Pakistan and shared a picture with details. His tweet led to various netizens questioning his 'nationalism' and many opined minting money was more important for the actor. Considering the fiery statements Kher has made about constrained ties with Pakistan, this development was bound to stoke controversy.
The latest movie became a hot topic of discussion
TAPM made way for a huge political storm after its trailer released. The fire refused to die till the movie's release. Directed by Vijay Gutte, the movie brought to silver screen the book written by Sanjaya Baru, who was once a media adviser to former Prime Minister Dr. Manmohan Singh. It was shunted as a propaganda movie, but Kher remained unfazed.
Despite criticism, Kher stood by his work
Kher, on whose clout the entire movie found its spine, constantly said the movie had no agenda. When the movie's screening was stopped in some parts of the country by Congress workers, Kher was quick to berate the party's 'intolerance'. However, Kher's movie being screened in Pakistan is in sharp contradiction to his political views. Thanks to the Internet, everyone remembers his words.
In 2015, Kher was upset after Pakistan banned 'Baby'
Even in 2015, when Kher's Baby was banned in Pakistan, he had lost his cool. He claimed the movie was against terrorism. He noted Pakistan has suffered enough due to terrorism. "There is no particular country that is to be blamed for terrorism. A country which is suffering from such barbaric acts of terrorism should have gone beyond," he had said then.
When his visa was denied, Kher was furious
In 2016, Kher had the choicest of words for Pakistani government after his visa was denied. He was supposed to attend the Karachi Literature Festival and claimed the officials stopped him because he could expose "Pak terror nexus." "Didn't Pakistan Ministry of Foreign Affairs red flag my name to Pakistan High Commission in New Delhi?" he had tweeted and apologized to his fans there.
He wanted Pakistani artists to condemn terrorism after Uri attack
After the horrific Uri attack in September 2016, which led to a ban on Pakistani actors in Bollywood, Kher had said the artists across the border should condemn terrorism. "There are some people from Pakistan who are wonderful and are great hosts. But when it comes to my country and my jawaans (soldiers), I cannot be diplomatic. I'm biased towards my country," he said.
Kher dislikes Pakistan only when his movies aren't releasing
For someone, who has always criticized Pakistan and even threatened to expose the state-sponsored terrorism, Kher went back on what he believes in for his movie's release. At a time when most Bollywood movies don't release across the border, Kher clearly saw TAPM's release as an achievement. But the turn of events has only shown that money matters trump everything.