Now, Kejriwal announces free rides for women in DTC buses
Now, Kejriwal announces free rides for women in DTC buses
Aug 15, 2019, 01:00 pm
3 min read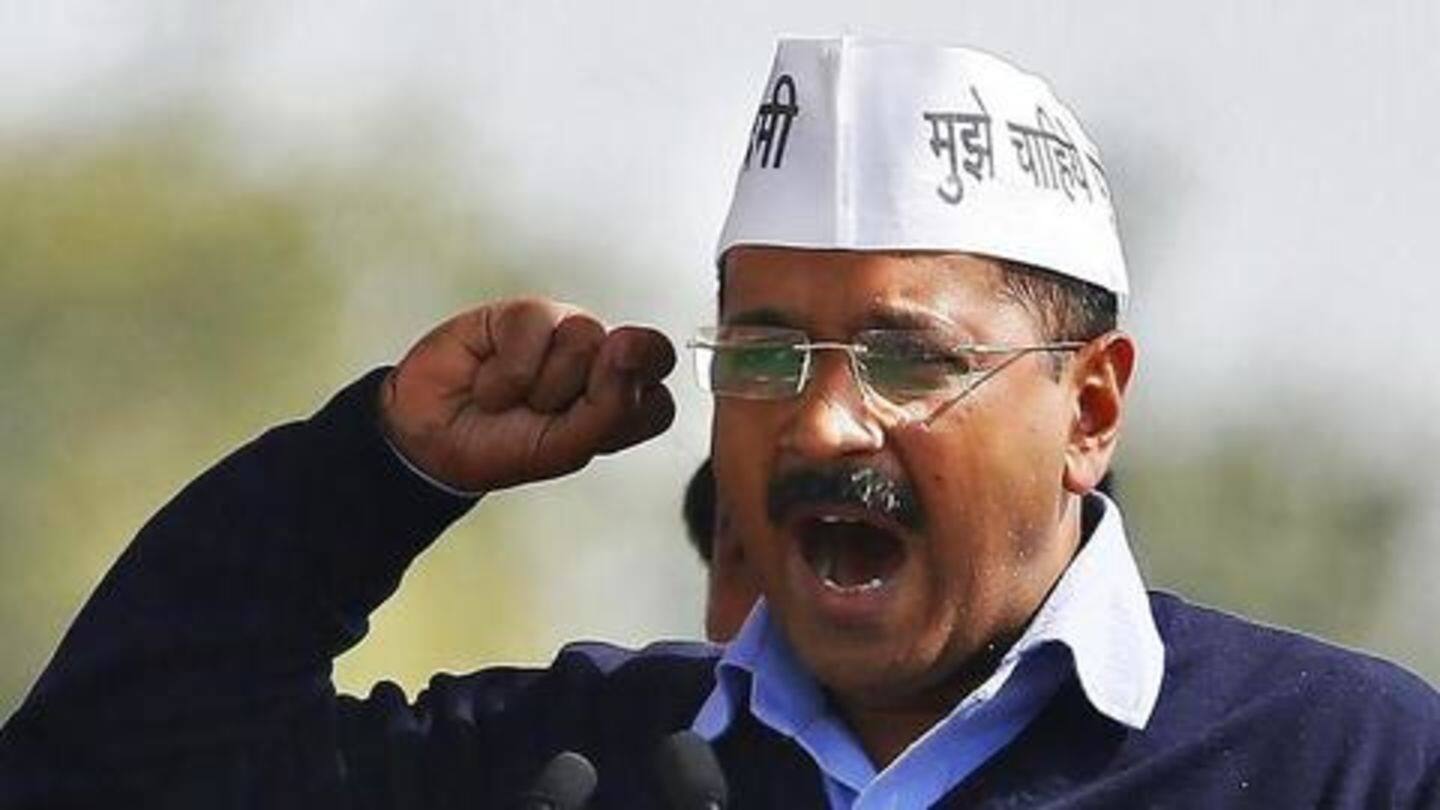 With an eye on 2020 Assembly elections, Delhi Chief Minister Arvind Kejriwal announced yet another freebie on Thursday. The AAP leader said that women won't have to pay anything for traveling in DTC buses from October 29. Earlier, he had said that women would be provided free rides in Delhi Metro. Will these handouts help Kejriwal win elections? Only time will tell.
On Raksha Bandhan, Kejriwal "gave gift" to sisters
Kejriwal made the announcement during Delhi government's Independence Day function at Chhatrasal Stadium. "On the day of Raksha Bandhan, I want to give gift to our sisters that there will be free rides for women on all DTC (Delhi Transport Corporation) and cluster buses from October 29, which will ensure their safety," Kejriwal said. He had cited "safety" while announcing free Metro rides too.
Kejriwal also made 200 units of electricity free for Delhiites
In recent days, Kejriwal had made a string of announcements, aimed at striking a chord with voters. Not long ago, he said households which consume up to 200 units of electricity will not be asked to pay a bill. He also said that soon Delhi residents will get 15GB data free per month. 11,000 hotspots will be installed for this purpose, he added.
Kejriwal wants to give freebies, but can he afford it?
It's obvious that Kejriwal wants to please all sections of voters before polls. From electricity to data and free travel, Delhi's CM is really not leaving any area untouched. But, his freebies will have a drastic effect on the state's economy, an area of concern which he keeps ignoring. The 2019 economic survey revealed DTC incurred working losses of Rs. 1,730.02 crore in 2017-18.
In last few years, DTC's losses increased exponentially
To give a perspective, DTC incurred working loss of Rs. 942.89 crore in 2013-14. It rose to Rs. 1,019.36 crore in 2014-15, Rs. 1,250.14 crore in 2015-16, and Rs. 1,381.79 crore in 2016-17. Till 2010-11, Delhi government helped DTC with its working losses by giving it loans, but this changed in 2011. For many years now, DTC has been receiving grants from the government.
Government helped DTC, but it didn't do much
In 2017-18, the government gave DTC Rs. 70.18 crore for the concessional passes which it issues. But it didn't help the crippling state of affairs. In fact, in the last couple of years, DTC's fleet has also gone down. From 5,223 buses in 2013-14, DTC ran 3,951 buses in 2017-18. The ridership also went from 31.55 lakh in 2016-17 to 29.86 lakh in 2017-18.